Booths Food Festival at Lancaster Grand Prix
Written on June 27th, 2023
---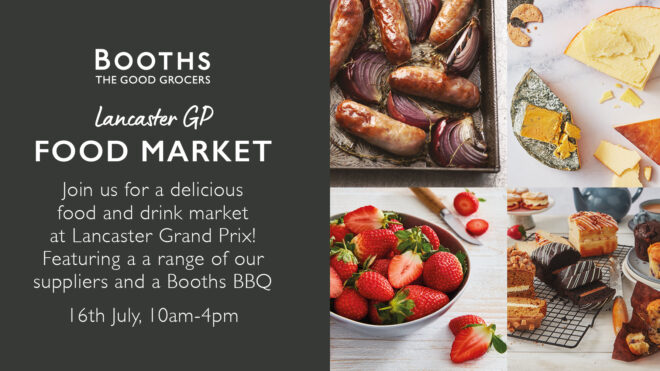 Booths Lancaster to Host Food Market and Barbeque at the Lancaster Grand Prix Cycle Races
On Sunday 16th of July at Williamson Park
We're excited to be hosting a food and drink market in connection with the Lancaster Grand Prix, an Elite Cycle race based in Williamson Park, Lancaster on Sunday 16th of July. The market will run between 10am-4pm and will feature a range of our suppliers including the Morecambe Bay Chowder Company, Farm Yard Ales, Hawkshead Relish, Appleby Creamery and Bryson's Bakery. In addition to the market, we will be hosting a barbeque with our signature sausages and burgers alongside Annabel's Deliciously British strawberries and cream.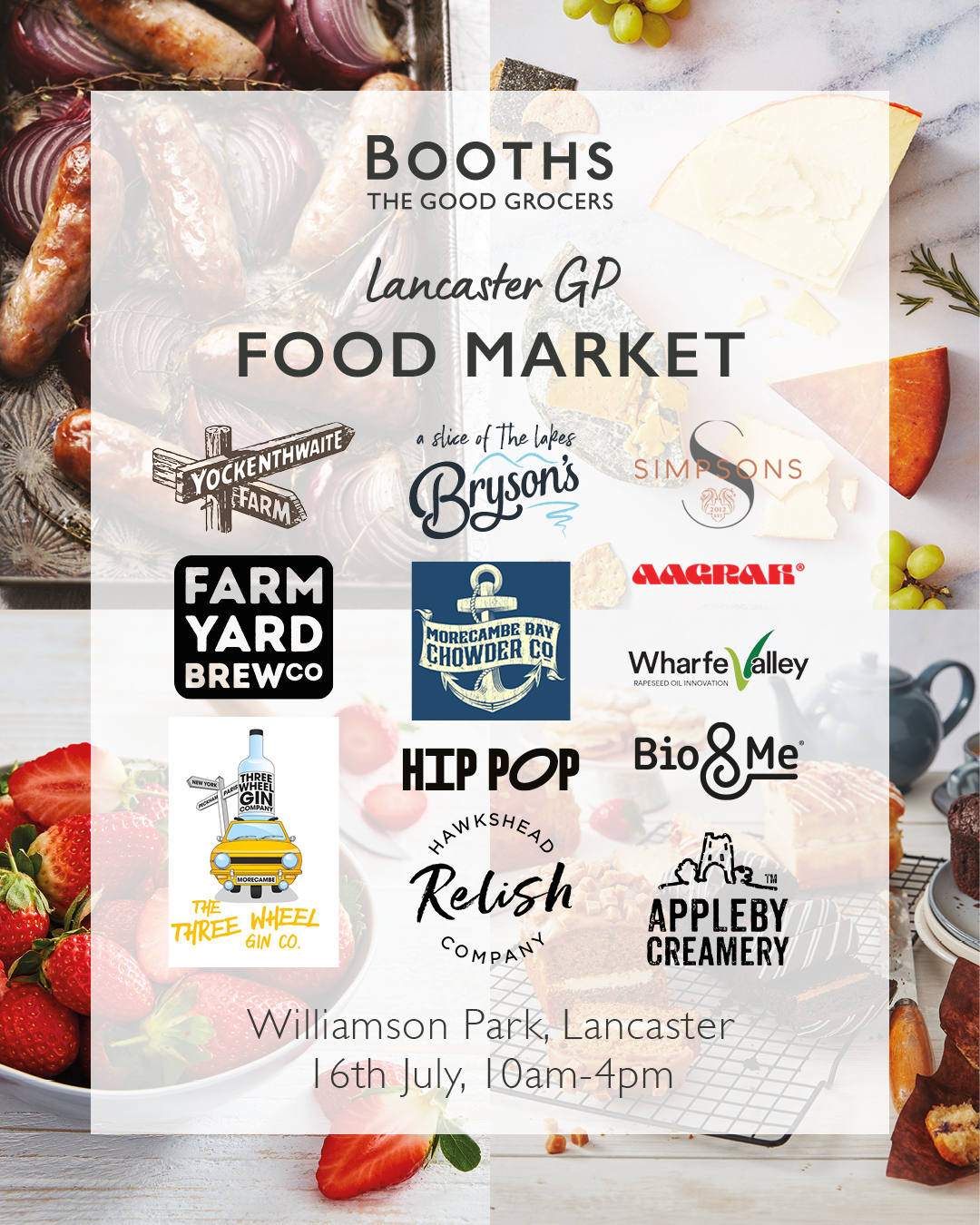 The Lancaster Grand Prix races start and finish at the iconic Ashton Memorial in Williamson Park, with the men's event starting at 9.00am for a 10 lap, 100-mile journey through the beautiful Lancashire countryside and finishing at approximately 12:30pm back in Williamson Park. In the afternoon the women's event starts at 2:45pm completing 6 laps and 70 miles of the same circuit finishing at approximately 5.00pm. Each race will have a field of 140 riders, which is part of the British Cycling National Road Series.
Our Lancaster store Manager Hannah Woods said,
"We're really looking forward to supporting the day's events to help deliver a great day out for families. Supporting the Lancaster Grand Prix, in our BoothsCountry heartland, is a great way to support the local community, share our enthusiasm for cycling and great regional food and drink.
"We're looking forward to watching the top UK cyclists compete in the beautiful Lancashire countryside and there's a range of top regional food and drink on offer at what promises to be a great event."
Discover details of your Lancaster Booths store here.