Booths launches 'Discover Taste' Roadshow
Written on January 20th, 2016
---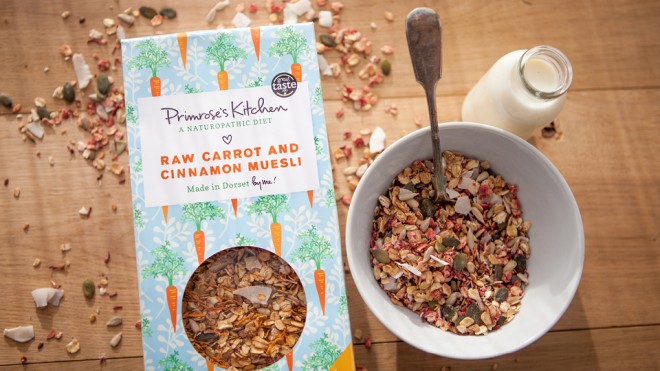 As January's realities begin to bite, and our ambitious New Year's resolutions begin to waver, we're launching 'Discover Taste: Booths Healthy Eating Roadshow,' to inspire and encourage happy healthy eating.
Taking place across 4 stores, over 2 days on January 27th-28th the 'Discover Taste' roadshow features our suppliers who will showcase their flavoursome, wholesome food to you through free tastings and demonstrations.
Melisa Lazali, Buyer said "It's brilliant that shoppers are looking to eat more healthily and be more active, and as with all food and drink at Booths, we are determined to offer customers the tastiest and most inspiring products available."
"Our Discover Taste event will help shoppers realise that eating healthily doesn't have to mean joyless, flavourless meals, but more about eating foods as natural as possible, with great flavours which will make you feel fantastic. From freshly made sushi, to artisan mueslis and premium small batch Miso pastes for light, delicious soups, you'll be able to try it all at the roadshow."
Producers including Miso Tasty, Primrose's Kitchen, The Chia Co., Kabuto Noodles, Eat Natural, Rude Health and Yutaka will all be at the event.
Bonnie Chung, of Miso Tasty said "Miso Tasty is delighted to be a part of Booth's Discover Taste Healthy Eating Roadshow. We are showcased alongside some other great producers who all share our passion for healthy ingredients that are full of flavour. Miso Tasty are on a mission to show people how easily miso can be adapted into people's lives every day and supply delicious flavour while at the same time a diverse range of health benefits."
The dates for 'Discover Taste: Booths Healthy Eating Roadshow' are:
Wednesday 27th
Poulton – Teanlowe Centre, Blackpool Old Rd, Poulton-le-Fylde FY6 7DF 11AM-1PM
St Annes – Main Drive (off Heyhouses Lane) Lytham St Annes FY8 3UT 3AM-5PM
Thursday 28th
Knutsford – Stanley Road, Knutsford, Cheshire, WA16 0BS 11AM-1PM
Hale Barns – The Square, Hale Rd, Hale Barns, Altrincham WA15 8ST 3PM-5PM