Booths make it easy this Christmas
Written on November 1st, 2013
---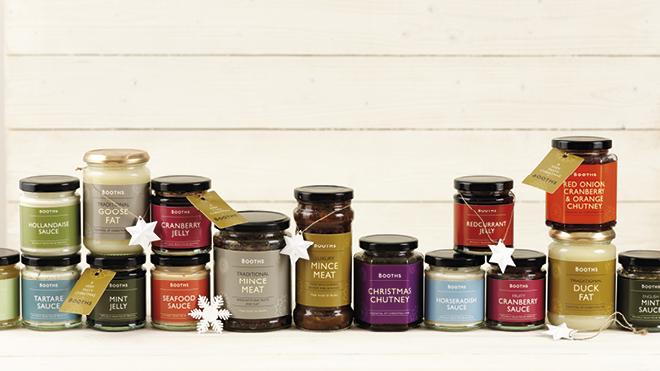 Come Christmas, making your own condiments is rarely at the top of your to-do list. So this year we've made them for you. We've worked with suppliers we've known for years to create a range of jellies, chutneys and sauces that taste every bit as good as home-made.
There's fresh British-grown mint in our mint sauce and our tar tare sauce comes with generous helpings of gherkins, capers and dill. Extra-special chutneys will complete your cheeseboards. Our cranberry sauce complements poultry and pork dishes. And with its creamy texture and gentle heat, our horseradish sauce is perfect paired with roast beef or stirred through mashed potatoes.
View the full range in store.