Booths Make Pancakes
Written on February 20th, 2015
---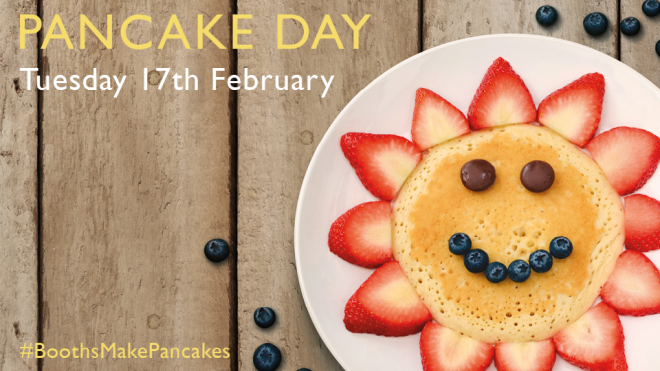 This week we've been celebrating Shrove Tuesday with some wonderful pancake recipes. Tuesday saw some brilliant creations shared on our social channels with the #BoothsMakePancakes tag!
On Twitter, Zoë Dawes – @QuirkyTraveller shared the taste of Italy with her Sorrento Lemons – perfect for a traditional lemon and sugar pancakes.
And on Pinterest, Karen Burns Booth from Lavender and Lovage shared her mouthwatering Lavender and Honey pancakes.
We believe pancakes shouldn't just be eaten once a year, so why not make some more this weekend? We stock the ingredients all year round, so pop in to your local Booths and pick up your favourite toppings – personally, we're partial to the classic sugar and lemon!