Building a Better Booths at MediaCityUK
Written on March 15th, 2018
---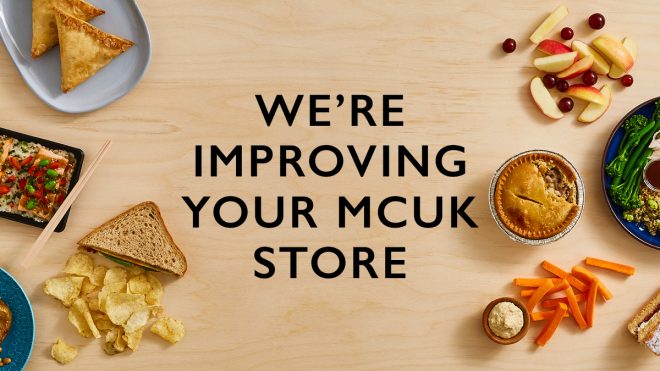 Your Booths MediaCityUK store is undergoing some significant changes in the coming weeks to ensure we continue to deliver the very best products, range and service to you.
We're increasing and improving our range of food to go options so there's even more to choose from for lunch or a quick bite. We've listened to your feedback – you've told us the queues are too long and the hot counter too small, so key changes include enhanced counter ranges, with the addition of a separate soup and hot sandwich bar, patisserie counter and breakfast bar. We're extending the deli and salad bar too, and the extra tills are already in place. The cheesemonger will be staying, with a slightly smaller selection on offer. To accommodate all of these changes, the fresh fish and meat counters will be permanently closing, but you'll still be able to find these items in the fridges.
The new store layout will be conveniently designed across one level – so yes, this means the upper floor will be closing – we can't tell you what it'll be just yet though. Don't worry, we're keeping a key range of grocery products such as wines, our amazing range of beers (the range will not be reduced) and ready meals as well as enhancing our food to go range. With the change to a one level store this does mean the café will be permanently closing.
Work will begin on Monday 19th March and will be completed on Monday the 9th April. On Saturday 7th April Booths Media City will close at 3pm, remain closed on Sunday the 8th April and reopen on the 9th April at 7am.
In summary:
New soup counter
New hot sandwich counter
New patisserie counter
Extended deli and hot counter range
Extended salad bar
New breakfast bar range
Extended chilled food to go range
Closure of:
First floor, including the cafe
Butcher counter
Fishmonger counter
Store Manager David Sellers says:
We're really excited about the positive changes we're making at Media City and I think our customers will enjoy the vastly expanded new ranges and food to go bars we are introducing.
We apologise for any inconvenience caused whilst the works are carried out, and look forward to welcoming you to the new look MediaCityUK Booths!