Buy 6 Bottles of Wine and Save 25%
Written on June 28th, 2017
---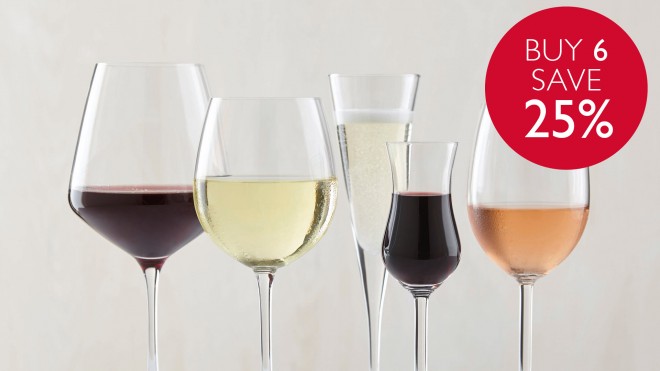 ******This offer has now ended, keep your eyes peeled for our next fantastic wine event*****
WINE STOCK CLEARANCE
Our 3 for 2 wine event has come to a close, but we've still got some great wines left, so from 29.06.17 until 01.08.17 (while stocks last), you can enjoy 25% off when you buy 6 bottles of wine from our selected list of nearly 70 different bottles. Just keep an eye out for the 'buy 6 save 25%' sign in front of selected wines in the licensed department. From English sparkling to French rosé and Spanish reds, mix and match your favourites or try something new – take a look at a few of our recommendations below:

Hambledon Classic Cuvee 75cl £30
Fresh sourdough, magnolia and lily scents mingle with a hint of smoke over a core of greengage, red plums and dessert apples. The palate is vivid, almost vibrantly crunchy with precise, structured yet ripe acidity. It is linear, dense and long with momentum and power that bodes well for the future. This wine has energy and latent tension that will unfold to reveal layers of floral and stone fruit aromas and a rich palate with great length. A decadent treat and ideal match with oysters, langoustines or sautéed prawns.

Rustenburg RM Nicholson 75cl £12.15
Blackcurrant aromas are complemented by scents of dried herbs and notes of black pepper and spice, followed by a palate with serious structure from the Bordeaux varieties and finishing off with softness from the Shiraz. Rustenberg's shiraz dominant blend is offered in a very modern, plush and accessible style. Ripe tannins and bold notes of spiced plum, blackberry and violet offer body and a richness which is matched only by the cuvee's exemplary balancing freshness. Rack of roast lamb with a rosemary and garlic crust.

Jadot Macon Village Blanc 75cl £11.90
An extremely well made and balanced Chardonnay showing the lovely ripe fruit of the region that gives a balanced wine with a soft, gentle creamy mouthfeel with crisp apple characters all balanced by just enough fresh acidity. Enjoy it with: grilled and roasted white meats, fish and shellfish, salads and picnics or mild creamy cheeses.