Calling All Whisky Enthusiasts!
Written on November 25th, 2015
---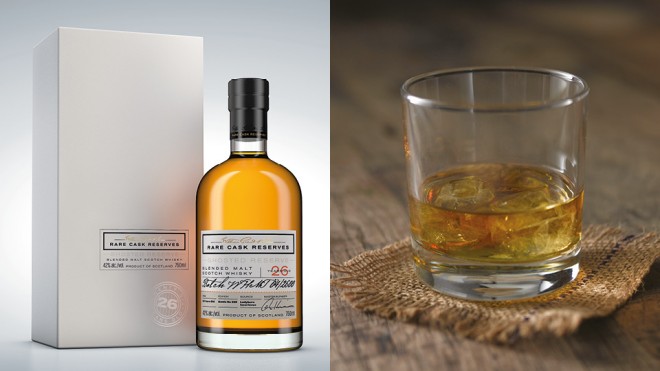 Introducing Ghosted Reserve Whisky, from William Grants & Sons, the first blended malt from the brand, which contains exclusive whisky hailing from long-since closed and 'ghosted' distilleries. Having selected casks from Ladyburn, Scotland's shortest living malt distillery which ran from 1966-1975, and Inverleven which ran from 1938-1991, Master Blender Brian Kinsman has brought both whiskies to the marrying tun at cask strength for several months before bottling, allowing the aromas, flavours and textures to slowly marry together.
For the first time in the history of William Grant & Sons, the moment has been right for these whiskies to be married and unlocked for a small number of true whisky enthusiasts.
Only 4,100 individually-numbered bottles have been produced, with just 1,200 bottles available in the UK, of which Booths have secured a limited amount. This is a rare and very collectable whisky, perfect for the true connoisseur.
These are exclusively available in limited numbers from the following stores, at just £350 a bottle:
Knutsford
Hale Barns
Media
Windermere
St Annes
Burscough
Kirkby Lonsdale
Milnthorpe
Ripon
Lytham
Barrowford
Tasting Notes
Nose: Rich malted barley notes enveloped in an oaky sweetness and hint of zesty citrus fruit.
Taste: Deep and intense with lovely malty, creamy notes and a touch of almond oil. With time the sweet oakiness develops and is accompanied with some delicate spice and toasted almonds.
Finish: Long-lasting and malty