Celebrate World Gin Day with Booths
Written on June 7th, 2017
---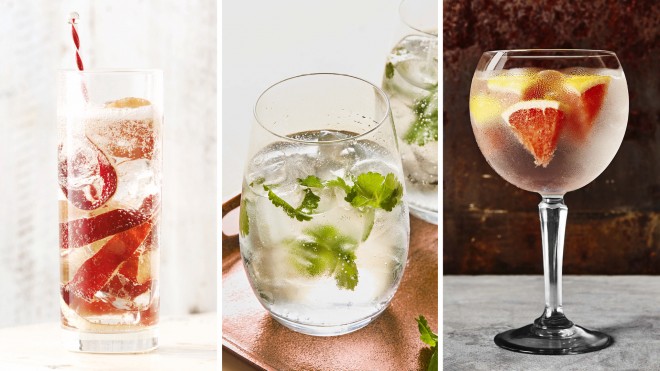 This event is on June 10th, 2017
It's world gin day this Saturday 10th June, and to celebrate we've got gin tastings in all of our stores! You can join us for free tastings during the day, 11am-3pm, or in a select few stores we've an exciting gin tasting evening event – with six gin and mixer combinations, nibbles and live music.
Our gin evenings are ticketed, with all proceeds going to the individual store's charity partners. Held at your Fulwood, Milnthorpe, Garstang, Hesketh Bank, Barrowford and Ripon stores, places are limited! To find out more and reserve your place, either call in to store, send an email or give us a buzz, you can find contact details for each store here.
These are three of our favourites that are available to try this weekend:
The Lakes Gin
The Lakes Gin is produced in Cumbria using local, wild juniper and thirteen other botanicals native to the Lakes, such as bilberry, heather and meadowsweet. These ingredients produce a gin with clear fresh citrus, fruity and floral flavours.
Masons Yorkshire Gin
Did you know that Masons Yorkshire Gin was the first gin distilled in Yorkshire? They wanted to create a taste that wasn't just your run of the mill, off the shelf, generic gin. Recipe after recipe was rejected in the search for a gin they felt deserved to be called Masons Yorkshire Gin, a Gin they would choose to drink. Distilled in their copper alembic stills "Steve' and "Leftie" in 200 litre batches, each 70cl bottle bears its own hand written batch and bottle number. With its traditional slow distillation method, pure Yorkshire water and just the right balance of juniper, citrus elements and secret botanical ratio, Masons have created a distinctly unique Gin that they are proud to call Masons Yorkshire Gin – and rightly so as they have a number of awards to their name.
Bloom Premium London Dry Gin
Produced under the care of one of the world's first female gin master distillers, Joanne Moore. Her inspiration for Bloom came from her love of nature:
The evocative floral perfumes of an English country garden and our natural wildflower meadows in midsummer were the inspiration that led to an unexpected discovery: creating this unique BLOOM London Dry Gin. Its delicacy matches its effortless style. Honeysuckle provides a special sweetness that's a bit like candied fruit, and it's this that delivers the gin's unparalleled sweetness. I balanced this with calming chamomile to hold the flavour together and rounded it off with citrus notes from the pomelo. No other gin comes close to its distinctive floral delicacy and taste. I hope you enjoy it as much as I do.
We stock over 50 gins in our stores from much loved favourites to the unusual, including a selection sourced from right here in Booths Country. If you'd like to try something new, why not pop in and give them a taste – we'd love to see you for a gin or two!