Celebrate Yorkshire Day at Your Ilkley Store
Written on July 31st, 2015
---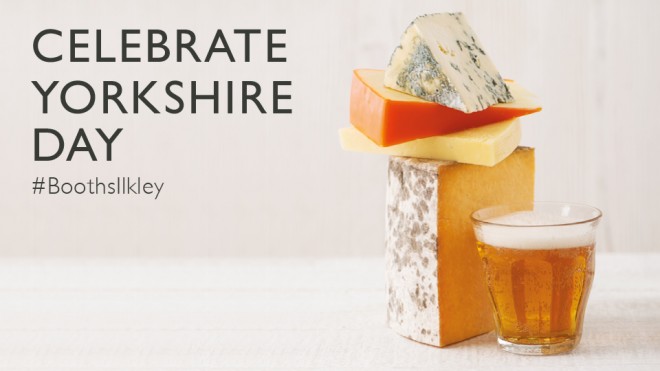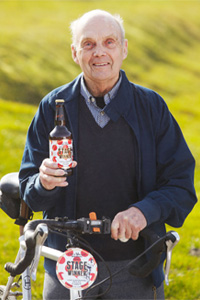 Celebrate Yorkshire Day at your Ilkley store with Little Valley Brewery, who will be hosting a tasting session at the store this Saturday 1st August, as three new Little Valley beers hit the shelves.
Brian Robinson of Ravensthorpe, the first Briton to ever finish the Tour De France and win a stage, will be in attendance to celebrate one year on from the launch of Little Valley's famous Stage Winner beer.
Celebrated on the 1st August, Yorkshire Day sees the nation's largest county come together to show its regional pride and celebrate what is so great about Yorkshire.
To celebrate the day, Little Valley has teamed up with Stephen Livens, Beer Sommelier at the British Beer and Pub Association, which is behind the 'There's a Beer For That" campaign, to match ten famous Yorkshire dishes to each of the ten beers in its range.
Sue Cooper, Co-Owner of Little Valley Brewery, commented:
Yorkshire Day is always a great opportunity for us to show our regional pride and join the rest of the county in celebrating everything that is great about Yorkshire. The fact that we have three new products listed in Booths just gives us more reason for celebration and we're really glad to have Brian on board again. We have teamed up with Steve for the beer matching in order to show people that a decent beer can match your favourite Yorkshire meal just as well, if not better, than a glass of wine!
Manager of Booths' Ilkley, Atholl Robertson, commented:
Holding events like this tasting are a great way to have fun with our customers and introduce them to fantastic local products like Little Valley beer. We are proud to work with so many local suppliers and hope to see lots of people there.
Founded in 2005, Little Valley Brewery is based just outside of Hebden Bridge in West Yorkshire. Its full range of beers includes the Ginger Pale Ale, made with hand peeled fresh ginger, the Vanilla Porter, which uses fresh vanilla pods, and a refreshing Withens Pale Ale. All of Little Valley's beers are brewed with 100% organic agricultural ingredients and the brewery is approved by both the Soil Association and the Vegan Society. The Ginger Pale Ale in particular, also has accreditation from the Fairtrade Association.
For more information about Little Valley Brewery visit www.littlevalleybrewery or follow Little Valley on Twitter @LittleValleyAle.