EggstremeEgg Winners!
Written on April 20th, 2017
---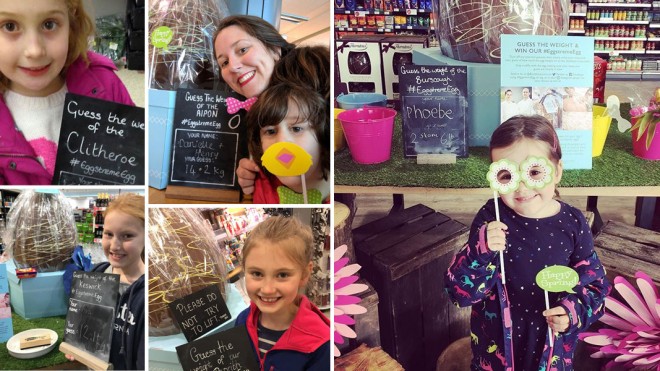 We're delighted to announce the weights and winners of our Eggstreme Egg competition! Our giant eggs, handmade for us by Davenport's Chocolates, have been in stores for three weeks and we challenged you to guess the weight to win the egg – we've loved seeing your selfies! Our winners are listed below, please send us a direct message via social media if you're one of them and we'll get the egg rolling for you to get your egg.
On to business, the weights and winners are as follows:
Penrith – 13.720kg
1.72kg out, our winner is Millie with her guess of 12kg!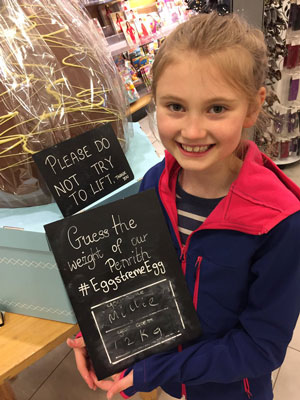 Ripon – 13.270kg
0.930kg out, our winners are Danielle & Henry with their guess of 14.2kg!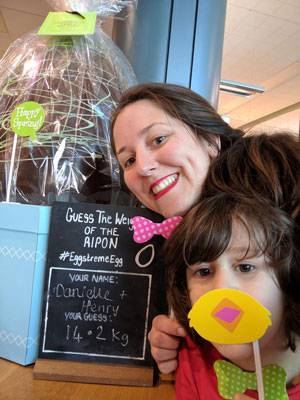 Keswick – 12.095kg
An eggcellent 0.005kg out, our winner is Ava with her guess of 12.1kg!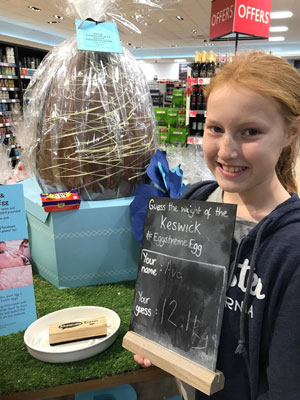 Clitheroe – 14.615kg
Just 0.385kg out, our winner is Heidi with her guess of 15kg!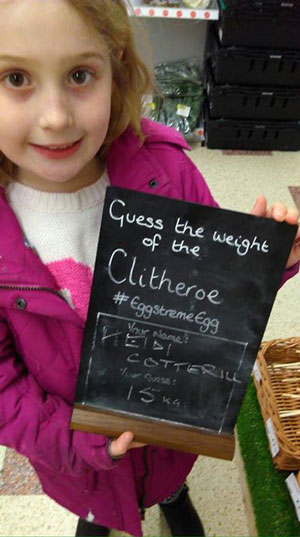 Burscough – 15.045kg
Just 0.372kg out, our winner is Phoebe with her guess of 2st 6lb (= 15.422kg)
Poulton – 12.525kg
An exciting 0.025kg out, our winner is Ashley with a guess 12.5kg!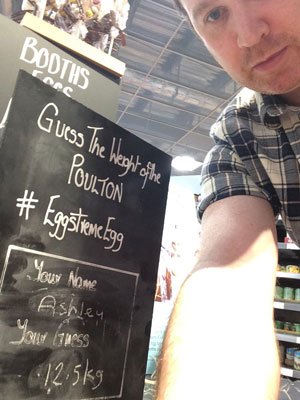 Lytham – 13.475kg
0.275kg out, our winner is Lynne Ridley with a guess of 13.750kg!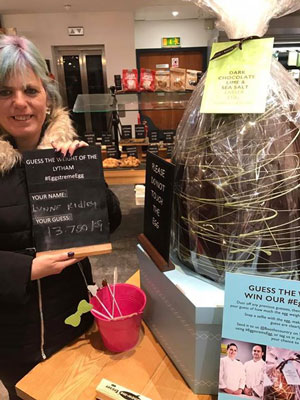 Penwortham – 12.295kg
With just 0.105kg to spare, our winner is Christian with his guess of 12.4kg!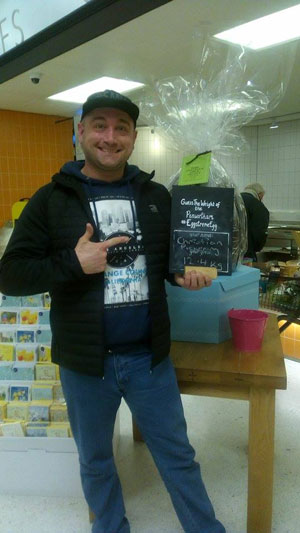 Hale Barns – 13.600kg
0.400kg out, our winner is Rhys, with his guess of 14kg!