Feed Minds and Scrub Bodies with Professor Scrubbington's and Booths Giveaway!
Written on August 17th, 2018
---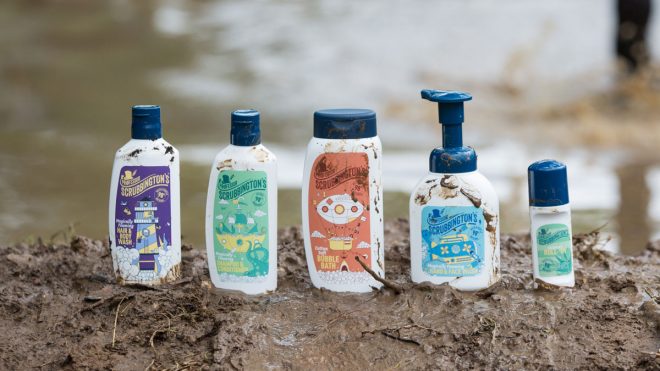 ****THIS COMPETITION IS NOW CLOSED****
The Professor Scrubbington's range is the brainchild of two Mums with a background in Marketing and Brand Building, who identified a gap in the market through extensive research. The natural range has been carefully designed to help primary school aged children to be able to wash themselves with a magical foam that's free of nasties and is easy for them to use.
The magic of this unique product range for children is quite simple:
It's natural with no nasties for young skin. 98% natural with no parabens, colourants or SLS.
It's magically foaming so it doesn't slip out of small hands, it's much more fun to use and requires less to get clean.
Easy squeeze bottle that's smaller for a child's hand with no pump, it just needs one hand to squeeze.
It's odour neutralising combined with a fresh gender neutral fragrance.
It contains aloe vera which is naturally gentle and moisturising for all skin types.
It's made in Britain!
To celebrate that Professor Scrubbington's products are now stocked in selected Booths stores, feed minds and scrub bodies with our fabulous giveaway, courtesy of Professor Scrubbington's! Enter the draw to win a years' subscription to National Geographic Kids Magazine plus a hamper of Professor Scrubbington's range of 98% natural Magically Foaming bath time products for children. We'll also be giving away samples of Magically Foaming Hand and Facewash to a selection of runners up. To enter the prize draw, simply fill out the form below. A winner will be drawn at random from entries received. Closes at 23.59 on Friday 31stAugust 2018. Terms and conditions apply, find them here (opens in new window). You can view our privacy policy by tapping here (opens in a new window).
Professor Scrubbington's Top Washing Tips!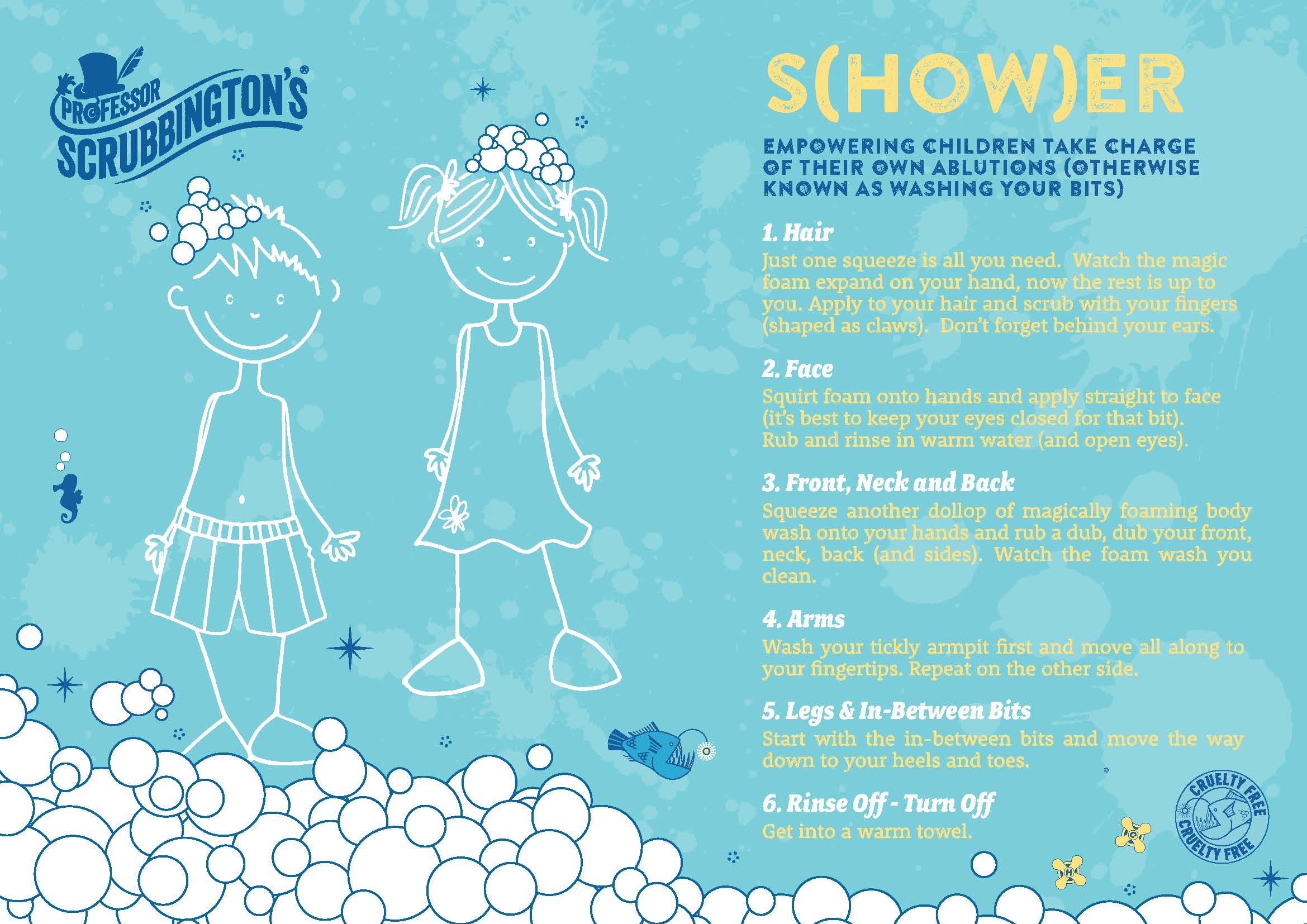 Find the following in the toiletries aisle at selected Booths now:
All will be 2 for £6 from 12th September 2018 – 9th October 2018.
Scrubbington's Hair and Body Wash, 150ml £4
Scrubbington's Hand and Face Wash, 200ml £4
Not available in Scotforth, Carnforth, Longton, Kendal, Longridge, Chorley, Hesketh Bank, MediaCityUK, Barrowford, Penrith or Poulton.
Scrubbington's 2 In 1 Shampoo, 150ml £4
Scrubbington's Natural Deodorant, 50ml £4
Not available in Fulwood, Clitheroe, Windermere, Scotforth, Carnforth, Longton, Kirkby Lonsdale, Settle, Kendal, Lytham, Milnthorpe, Burscough, Longridge, Chorley, Hesketh Bank, MediaCityUK, Barrowford, Penrith or Poulton.
Marketing From Booths
At Booths, we love to keep you up to date with the latest news, offers, products and services. We do this in various ways, including but not limited to email, post, SMS, phone and advertising.
When you opt in to receive marketing communications from Booths, you give your consent for Booths or a chosen third party to contact you about products and services from Booths which we consider may be of interest to you.
If you wish to opt out of marketing communications from Booths simply follow the details and links provided, alternatively change your opt in preference on your Booths account page or contact our customer service team on 0800 221 8086.
You can view our full privacy policy by tapping here (opens in a new window).