Fine dining from the comfort of your own home!
Written on September 28th, 2021
---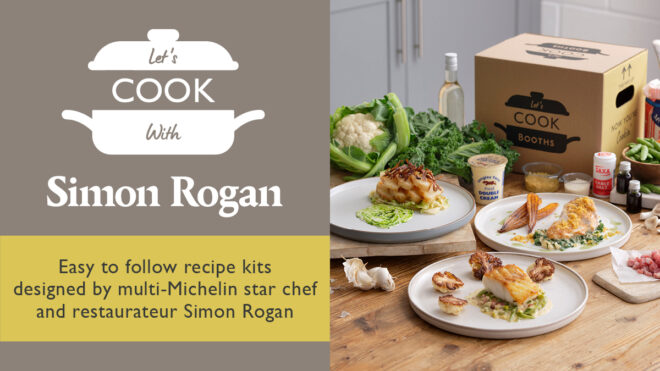 Booths have partnered with internationally renowned, multi-Michelin starred chef Simon Rogan to launch a range of Let's Cook recipe boxes containing premium ingredients.
These creative boxes are designed with the home cook in mind using seasonally inspired ingredients, locally sourced where possible. The menus will change in time with the seasons and contain the very best ingredients personally chosen by Simon Rogan's team of chefs from Booths trusted producers.
Lockdown really challenged our development team to start thinking creatively about our business and the pause offered a bit of time to appreciate what was on our doorstep, Booths came pretty high on our list. The quality and range of locally grown produce available every day in store makes Booths a chef's larder. We have a shared ethos of sourcing and sharing the very best food and drink the region has to offer. This natural affinity underpins our collaboration and is testament to the strength of shared values and commitment to delivering the very best quality.

Simon Rogan
Intended for easy use, these recipe boxes provide simple instructions and a step-by-step video by multi-Michelin-star chef, Simon Rogan, it's as though he's there in your kitchen!
Each recipe has an extra special touch to elevate your homemade meal to the next level, a little bottle of 'chef magic' from Rogan kitchens. Enjoy restaurant quality, fine dining in your own home, the only difference is… you're Head Chef!
Let's Cook recipe boxes showcase the taste, textures and fragrances of the natural world bringing freshness and variety into your home.
What's on the Menu?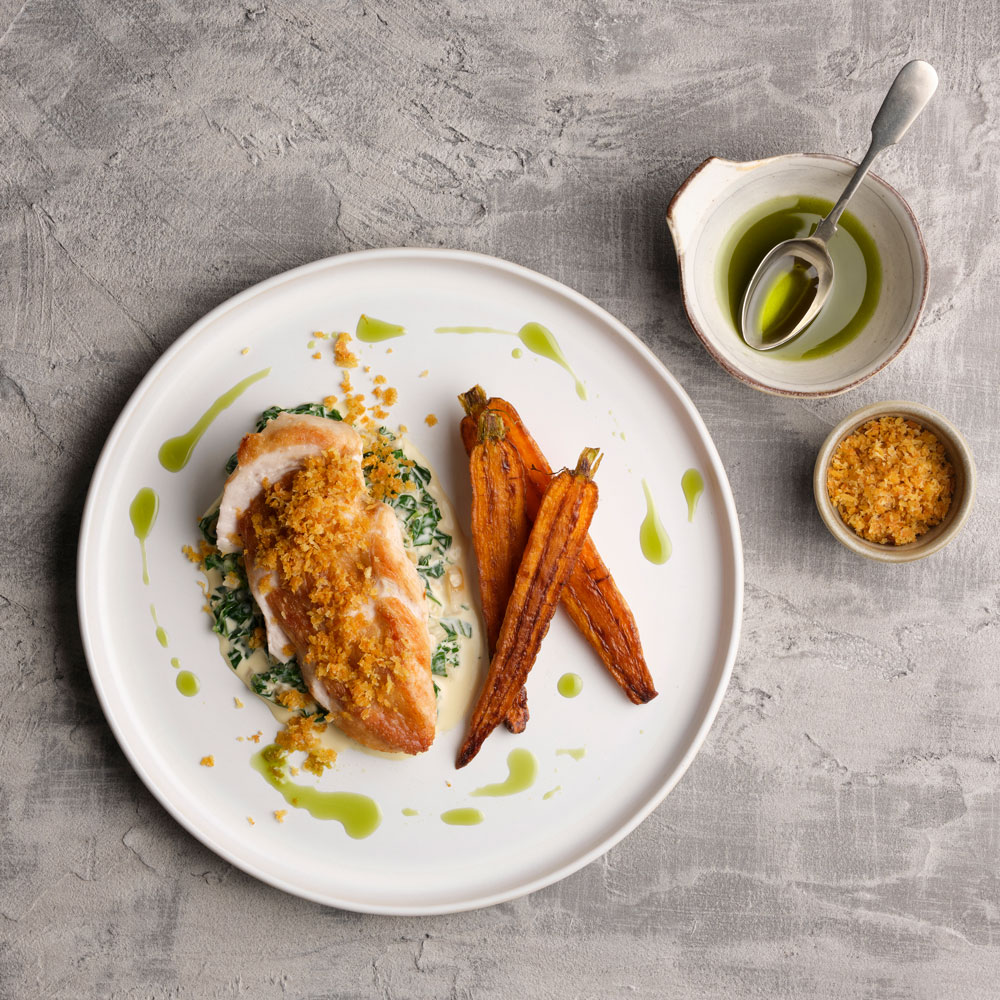 Cumbrian Chicken Breast with Creamed Kale, Caramelised Carrots, Yeast Crumb & Lemon Thyme Oil
Pan-roasted skin on Cumbrian chicken breast, served with Lancashire kale and onions in a Longley Farm cream sauce, caramelised organic British carrots and a panko yeast crumb. Finished with lemon thyme infused oil made by Simon Rogan's team of chefs in Cumbria.
---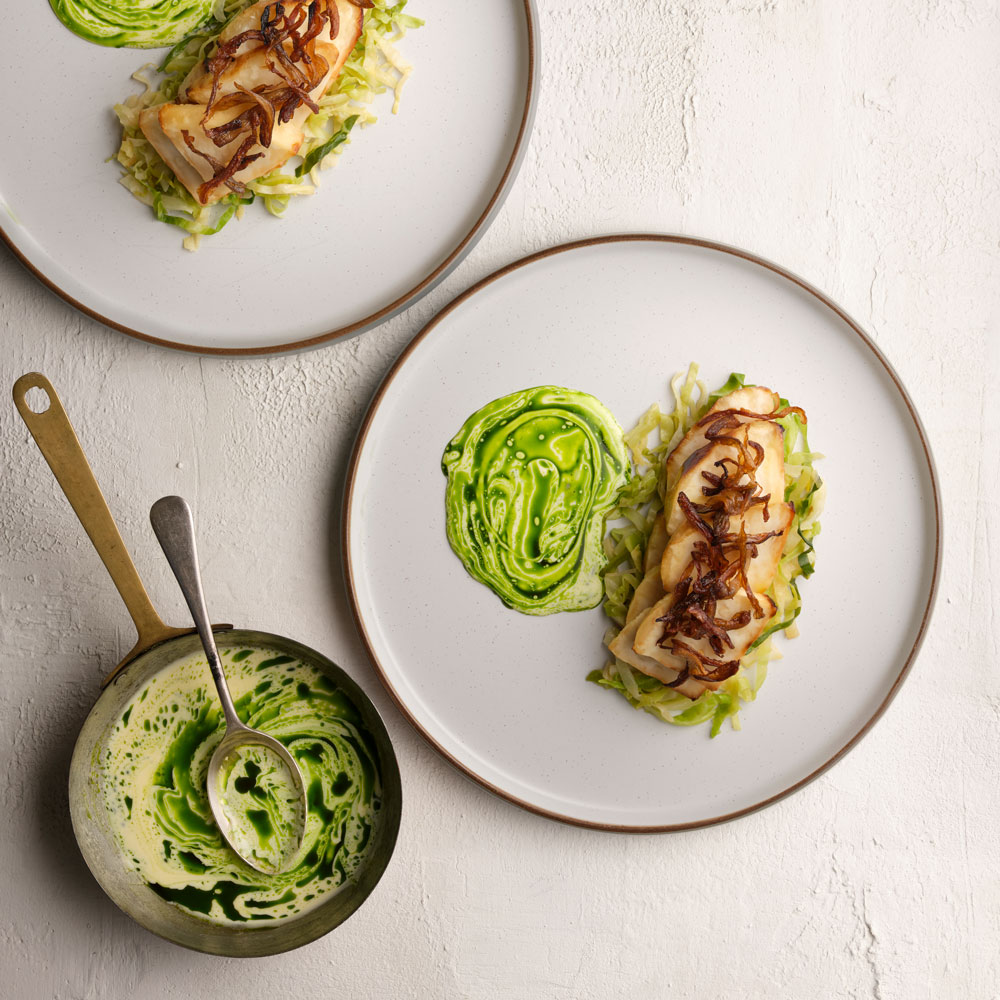 Salt Baked British Celeriac with Lancashire Oyster Mushrooms, British Cabbage & A Smoked Garlic & Dill Oil Cream Sauce
Salt baked British celeriac with pan-fried, crispy British oyster mushrooms, British cabbage and a smoked garlic and Longley farm cream sauce with dill infused oil made by Simon Rogan's team of chefs in Cumbria.
---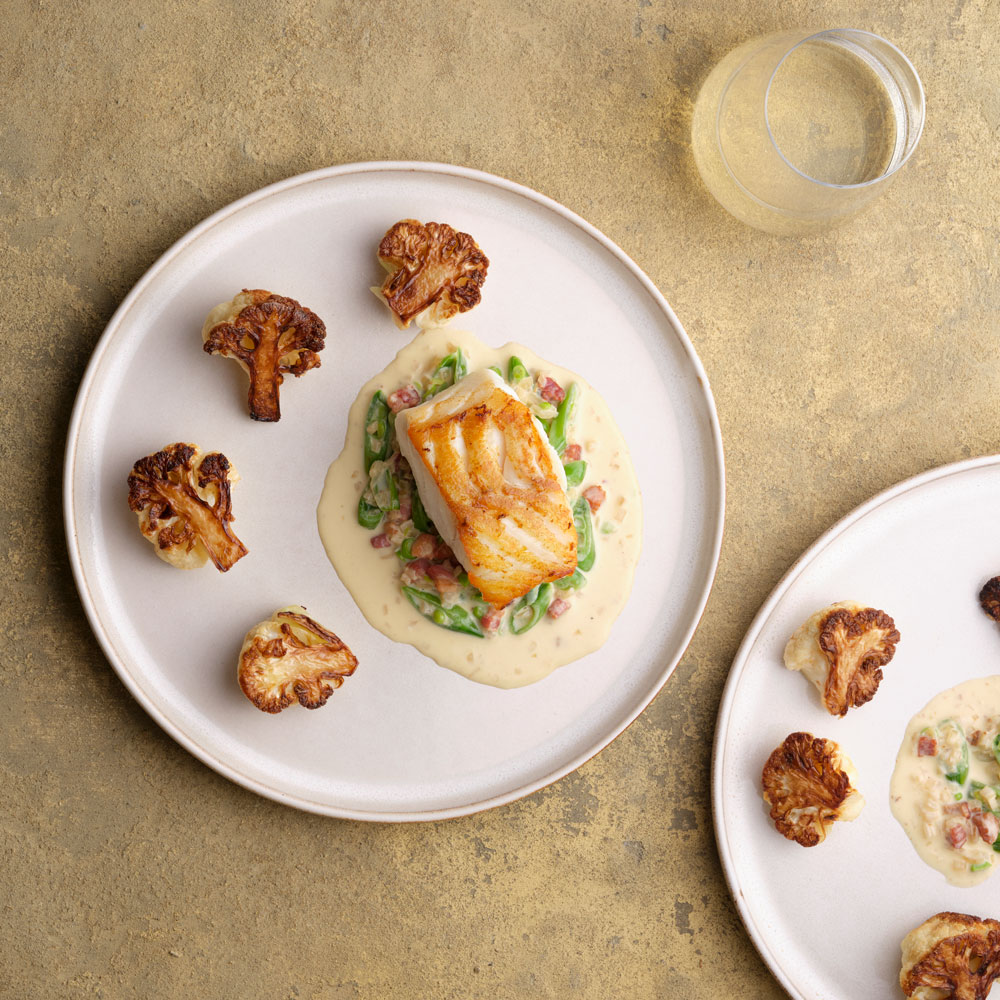 Cod Loin and Roasted Cauliflower with Italian Smoked Pancetta & Sugar Snap Peas in a White Wine & Cream Sauce
Pan-roasted cod loin fillets and butter roasted cauliflower, served with crisp Italian smoked pancetta, shallots and sugar snap peas in a Longley Farm cream and white wine sauce.
Available from 1st October on our Food to Order website, with collection from your local Booths store on the 7Th October.