Being a Free From Family with Mother Freckle
Written on January 12th, 2018
---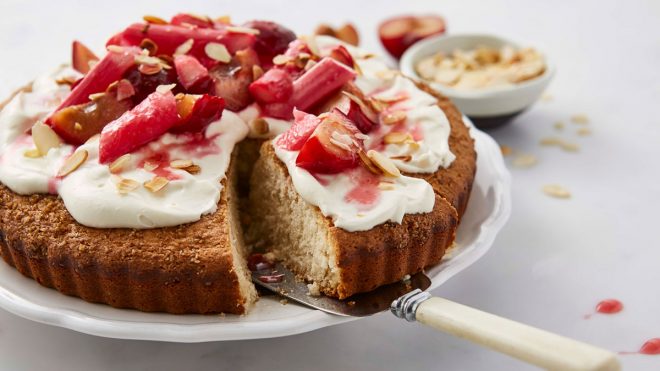 Being vegan, vegetarian and free from in various ways is an ever growing way of modern life, whether it's through choice or necessity. We caught up with Sammi-Jo, 'a nearly 30 year old mother of 2, wife to one,' who is a regular lifestyle blogger known as Mother Freckle (find her here) to find out more about her journey to becoming a free from family. Here's what she had to say:
Never knowing parenthood without being an allergy parent is something which I am glad about. I am glad that we experienced it all in one swoop, becoming not just parents, but allergy parents. Back in 2012 I didn't think about the possibility of having a child with anaphylaxis. I was a pretty positive person, and when I became pregnant all I wanted was what everyone else does, a baby that is happy and healthy. She was, at first. Then a few weeks in we declared the great battle of war on colic. Oh the days and nights of utter torture. Somehow, in my sleep deprived state, I managed to read one of the most beautiful pieces of advice which was to stop eating dairy whilst breastfeeding. A few days later the war was over and colic waved its little white flag in surrender. It was at only 6 months old when I gave her porridge with whey protein that we realised the full potential of her allergy. Imagine that tiny 6 month old battling to breathe. It was the toughest time in our lives but she was so strong. Now, at 4 years old, I have been given some unfounded strength from her. Knowing how children can show resilience in the hardest of moments. So for us, living as a family with allergies is normal.

It wasn't so easily to come to terms with at first, and as her mum I felt so much guilt but I wasn't to know. Now, we have to plan everything carefully. Birthday parties, trips out, school lunches even trips to the supermarket are always well thought out. At 4 years old, we know that she has anaphylaxis to dairy and egg, which means pretty much all shop bought cakes and desserts are a no go. That means that my baking skills have been put to the test! Over the past few years, we have started our own traditions, of which baking a Christmas cake is one sound favourite. We decorate it on Christmas eve and eat it with warm milk. Ironic really, that she loves milk and cheese. Confusing, I know, but nowadays it's not hard to be dairy and egg free if you want to be. It just takes a little while to figure out. So we drink almond, coconut or soya milk and eat alternatives to cheese which quite understandably don't match up to dairy cheese in the traditional sense but you get used to it!

So after everything that living with allergies has taught us, I am thankful because it has taught us that indeed you can live a life without dairy or eggs and not miss it! Although life will never be simple again!
You can read more from Sammi-Jo on her blog by clicking here.
Find the recipe for our gorgeous vegan almond, plum and rhubarb cake by clicking here.
In Booths stores until 30.01.2018 Booths cardholders can save 10% across our entire free from range, from the fridge to the shelves to the freezers.