Fulwood Academy Booths Art Project
Written on July 9th, 2018
---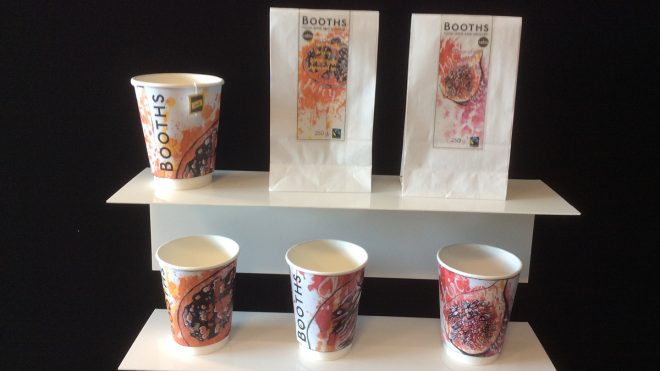 Mr Huntington from Fulwood Academy in Preston has been in touch with us to share some of the amazing work created by his GCSE art students on 2018.

Using Booths cups as inspiration (which his fellow teachers have been saving all year!), they've created some fabulous designs and illustrations. They've then developed these into new designs for hot drink cups, promotional material and packaging for their own new ranges of Booths flavoured teas.

We're extremely impressed with the quality of the work – thanks for sharing it with us, and best of luck to the students with their results!