The Great Northern Community this #BoothsChristmas
Written on November 27th, 2015
---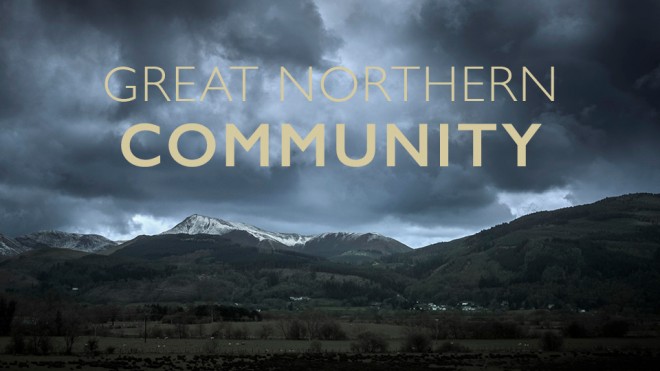 Our #BoothsChristmas book is a celebration of all of the amazing suppliers who form our Great Northern Community as well the food they produce. Find out more about some of our favourite suppliers below – all with delicious products to make the festive season that little bit more special.
Truefoods
Enjoy the very best this Christmas with a taste of True Foods' gourmet terrines, Pàtés, soups and pies – made from the very best local ingredients from Yorkshire, Lancashire and Cumbria (apart from the odd Spanish onion).
True Foods' founder, Andrew Mitchell was the personal chef to King Hussein and Queen Noor of Jordan – meaning that you can enjoy food truly fit for royalty with you and your loved ones.
Brussels Sprouts
Love them or hate them, it wouldn't be Christmas without them. The Buck family have been farming the lands of Ribble View Farm for over a century. This will be the fourth year that Alan and Kathryn Buck have supplied Booths Country with Brussels Sprouts. Preparations for this quintessential Christmas vegetable start in May, when just over 50 acres of sprouts are planted – about a third of the farm's total acreage.
Alan suggests that the best way to prepare the perfect sprouts is to change the water after five minutes' boiling – that way, any nitrogen in the sprouts will go down the sink, rather than into your stomach.
Hawkshead
Matt Clarke has been the head brewer at Hawkshead since 2009 and likes working with Booths because like us, Hawkshead is also a family business. One of Matt's favourite beers is the Windermere Pale, as it cuts through anything and is great with a Christmas cheeseboard or white meat.
The delicious craft beers made by Hawkshead mean that you can have a #BoothsCheers this Christmas.
Wensleydale
Wensleydale is one of the ultimate cheeses. You can't think of a more famous food closely associated with its surroundings. It's a food with true local history, made in dairies around the waterfalls, limestone rags and lush fields of the Yorkshire Dale for almost 1,000 years.
David Hartley, of Wensleydale Creamery supplies Booths Country with this delicious cheese. The creamery sources its milk from 45 local farms in Yorkshire – which just proves this is a truly delicious way to have a Great Northern Christmas.
You can order all of the above and more over on our website here.