Happy Great British Apples Day!
Written on October 20th, 2017
---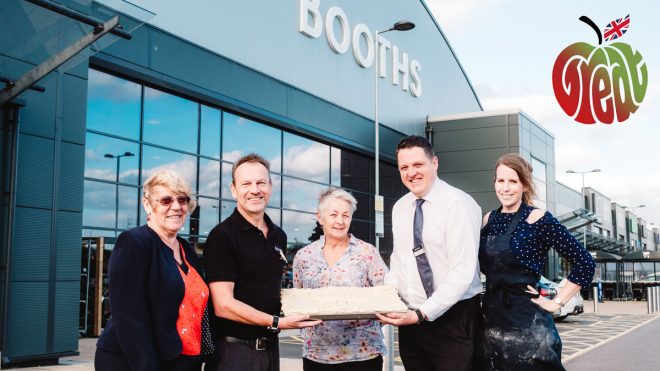 We take pride in the selection of fresh, British grown fruit and vegetables, so it's only natural that we'd be fully on board for a day completely dedicated to the Great British Apple. In its very first year, Great British Apples Day will be celebrated on 20th October. Developed by an organisation of British apples growers who:
work together to make sure the shops are full of the very best great British apple varieties,
it's a day to celebrate the wonderful variety of British apples available to us.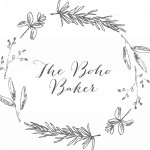 There are so many ways to enjoy an apple, from savoury to sweet but we chose to celebrate with a classic – we commissioned a huge apple pie from Northern based blogger Debby, otherwise known as The Boho Baker (you'll have seen a few of her recipes shared from us recently). If you hadn't guessed, she's the one on right in the floury apron! The Boho Baker describes herself as "Baker. Writer. Forager. Wanderer. Organic ingredient and edible floral Enthusiast. Member of the Guild of Food Writers."
Very local to our HQ in Preston, she's passionate about making the most of local produce. Debby joined us at our Burscough store alongside David Morris our fruit buyer (second from left) and store manager Richard Ford (second from right) to bake the enormous pie, packed with the best of British apples we have to offer and finished with a gorgeous Autumnal decorative pastry lid.
Next we needed someone to eat and enjoy the pie – step in representatives from the local Burscough Foodbank, who joined us at store and were presented with the finished pie to take away and enjoy by store manager Richard, on behalf of Booths.

A little bit about British apples…
The British apple crop is wonderfully varied, and as the year progresses it's a great pleasure to taste the different varieties. We have refreshing Bramley apples, tangy Cox's Orange Pippins, nutty Egremont Russets and crisp Galas Delbard Estivales. As well as being nature's perfect hand-to-mouth snack, these dessert apples make subtly different apple tarts or pies, and will all bring something unique to a British cheeseboard.
Delbard Estivales
Developed by the Delbard nursery in France in the 1950s, this is another attempt to improve on Golden Delicious. Now grown in Britain, this fruit is a delightful addition to the English Apples available on booths shelves. Whilst still a sharp apple, Estivale is inherently sweeter and we offers the perfect balance between sweet and sharp.
You can get fresh British Apples and pears in store now. If you're outside Booths you can still treat yourself to some of these gems for Christmas, in the form of our British tree ripened apples and pears box, available to pre-order now, click here to shop.
Find your nearest store by clicking the button below:

You can follow The Boho Baker on instagram @thebohobaker.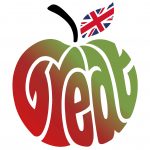 Find out more about the Great British Apples campaign and view some delicious recipe ideas, click here or on the apple logo.