Iain Nussey Cycles to All Booths Store in 48 hours for Rethink
Written on March 28th, 2018
---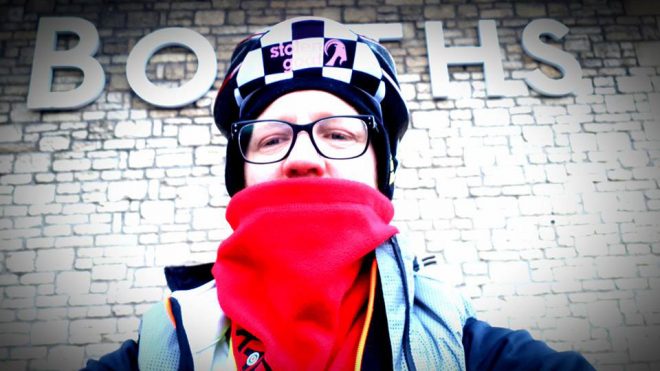 Endurance cyclist Iain Nussey is embarking on the challenge of single speed cycling to all of the Booths stores in just 48 hours in aid of mental health charity Rethink. Previously, Iain has challenged himself in endurance cycling, cycling 382 miles in 31 hours, night rides and hill climbing challenges – he's no stranger to a challenge!
Iain is starting his journey on the Thursday the 29th March, hoping to complete it within 48 hours. He'll be finishing back at the Carnforth store on the 31st. This is a continuous cycle, through the night and the day.
It's 426 miles in total, with approximately 24,321ft of climbing on a single speed bike, no mean feat.
The charity Iain is fundraising for is Rethink, who raise awareness of mental illness, particularly depression, with a focus on engaging people to talk about their mental health.
Iain first got the idea for this challenge after looking through a Booths Christmas catalogue and wondered if he would be able to visit them all in one day, and get a free coffee in each one. From then it became his next challenge. Iain got in touch with us here at Booths and we're proud to support him.
About Rethink:
Rethink have over 200 mental health services and 150 support groups across England. From psychological therapies and Crisis and Recovery Houses to peer support groups and housing services, we directly help thousands of people every year across England. Over 90% of people using Rethink services say they are respected, listened to and get the right kind of support. You can visit their website here.
Keep an eye on Iain's journey via his Facebook page here.
Or to donate to his cause, you can visit Iain's just giving page here.
The journey: