Let Nothing Be Wasted: Local success for Booths' food waste collaboration
Written on December 3rd, 2015
---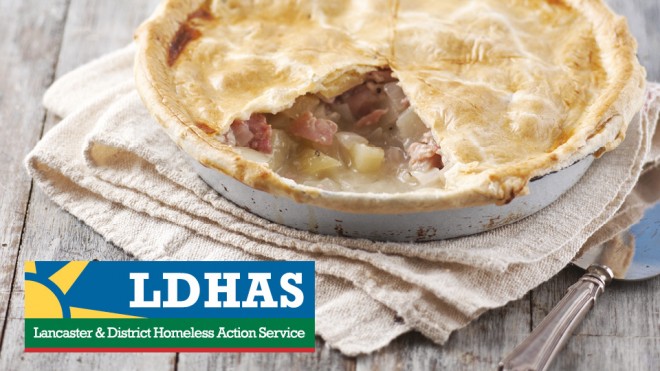 A year ago Booths began work with Lancaster & District Homeless Action Service (LDHAS) in a bid to save leftovers from landfill and support local charities. We devised a scheme to deliver edible food waste to LDHAS from six of our stores; Kirkby Lonsdale, Torrisholme, Carnforth, Milnthorpe, Garstang and Scotforth. This was also supplemented by ambient food donations from staff and shoppers at Booths.
Since then, we have provided surplus food and donations weekly to LDHAS, and we're delighted to receive a letter from Laurence Hamilton, the Kitchen Coordinator with some fantastic news of the success of the scheme a year later.
Laurence writes "Our daily food service of breakfast and cooked lunch (plus laundry and shower facilities, advice and support) has been made so much more 'interesting' as a result of your wonderful donations and ongoing support."
"We have been in the enviable position of being able to share the food donations with other organisations within the district, thereby reaching many more people who are experiencing housing and food poverty. Added to this we are able to make emergency food parcels for those individuals experiencing financial challenges as well as those who have children to feed."
"In the 12 month period between November 2014 and November 2015, we alone have helped 98 individuals needing food via food parcels made from your donations. This is in addition to providing breakfast and lunch each day for between 12 and 23 people."
He concludes, "With a weekly budget of £25 for food, we would not be able to offer such a varied menu without the help of Booths."
To be able to do something kind and practical with our food waste means a great deal to Booths, and it's both reassuring to know we've been able to help so many people locally.