Meet London 2 Paris Rider Adrian Smith
Written on June 6th, 2023
---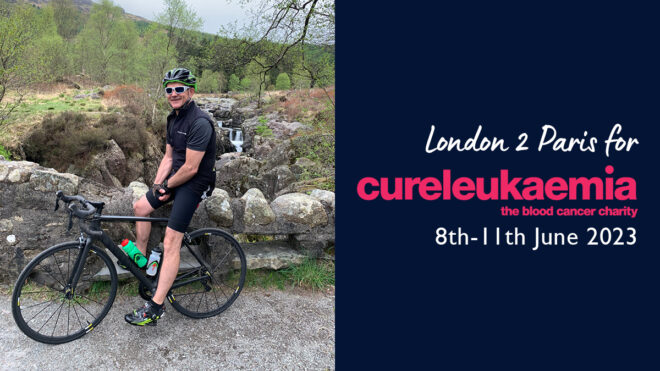 Adrian Smith is the managing director of Blue Cooling Ltd, which provides refrigeration services to Booths. He is married and has two grown-up children and two grandchildren.
What's your motivation to ride the L2P?
I enjoy a challenge.
What leg of the tour are you looking forward to?
All of it.
How are you training for the tour?
At the moment, running and indoor cycling but after taking on this challenge,  I need to venture out into the big wide world.
Could you share your favourite training routes? Share your Scenic rides!
Wherever the tour of Zwift takes me.
What are you eating and drinking to keep you motivated?
I eat fairly healthily most of the time but enjoy pizza and a beer at the weekend. Booths Black Coffee keeps me going.
What will inspire you when the going gets tough?
Self-motivation
What's your personal or inspirational motto?
It'll be fine!
What do you look forward to doing once you complete the London to Paris?
Achieving the next goal, the Booths Clitheroe Refit!