Meet Rosie the Rabbit
Written on March 1st, 2023
---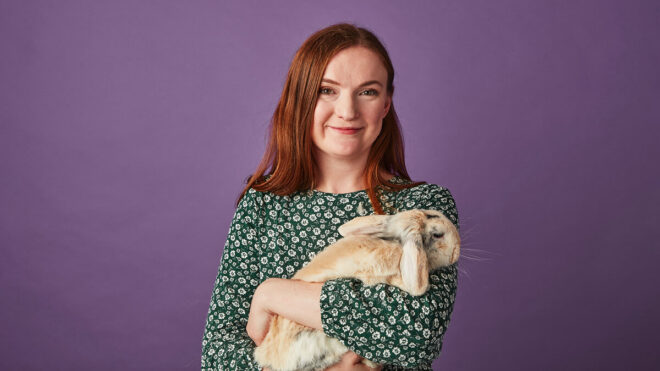 Hello!
My name is Rosie and I live at home with my mum Molly, who works in the Booths Marketing team.
Molly adopted me in January 2022 from a local rabbit rescue. I've got a huge space in the front room of our house filled with toys, treats and plenty of hay! Rabbits need lots of space to play and plenty of enrichment so we don't get bored. My favourite toys are the willow sticks (good for chewing), seagrass ball (good for throwing) and my stacking cups. Molly puts my pellets in the cups and I can throw them around to get them out. I also like sleeping in my hidey house where it's nice and cosy and I can dream of my favourite treats, bananas and carrots!
I hope you'll join me on my Easter hunt, I've hidden some clues around the shop for you to find, once you've found all the clues you'll win a prize!
Have a hoppy Easter!
Rosie the Rabbit