NCT Endorsed Baby Food Arrives In Stores
Written on July 22nd, 2016
---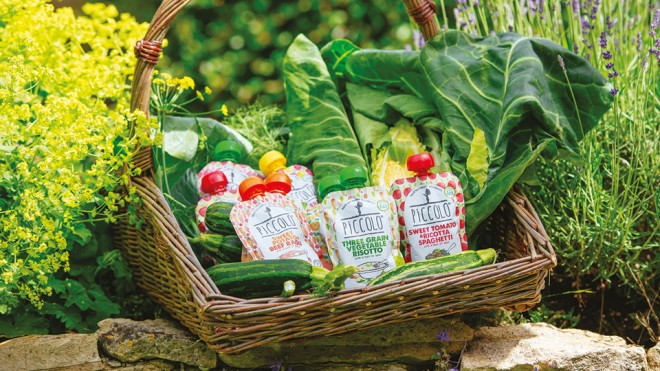 We're proud to introduce two new special baby food ranges to Booths, Piccolo and Babease, which have replaced the more commercial brands available everywhere.
Piccolo is the first and only National Childbirth Trust (NCT) endorsed baby food brand founded by Cat Gazzoli of the Slow Food movement, and backed by school food campaigner Prue Leith amongst others. Cat's creation highlights the importance of "natural, honest Mediterranean goodness during the first 1,000 days of life and Piccolo's specially crafted baby food achieves this goal". Additionally, 10 per cent of profits from Piccolo go back to the NCT, supporting over 3 million parents in the UK.
Babease pride themselves on making "food for babies, not baby food". The range boasts an array of 100 per cent organic vegetable led, low-sugar baby food created by professional chef Tom Redwood, alongside a nutritionist and parents. The range "helps little ones develop their taste buds and start healthy eating habits early."
Our baby food buyer Rebecca Bektas said
We want to bring great tasting and wholesome food to all, and babies are no exception. Both Babease and Piccolo focus on quality, provenance and taste – values that reflect Booth's ethos to stand for something different – and commitment to customers on a daily basis.
In addition, Naty has become our lead nappy brand, replacing the run-of-mill big brands.
We've spent many years perfecting our eco nappies by eliminating as much non-biodegradable materials as possible while still maintaining performance and comfort. Our eco nappies are completely unbleached, contain no latex, fragrance, or TBT (tributyltin), and are hypo-allergenic. Go green without giving up performance!
By standing for Naty and their green nappies we're "making a statement and promise to shoppers on quality and providing a key reason to come to Booths – for the environment and for the health and happiness of their babies."