Raise a Glass to English Wine Week!
Written on May 25th, 2017
---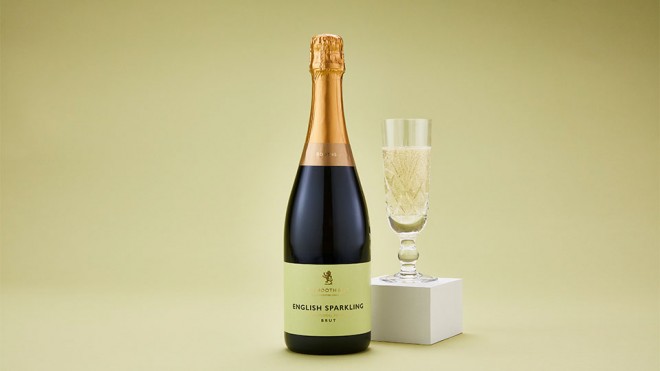 Ever growing in popularity, there's much to celebrate about English wines! We've got a few in our range to try, and in celebration of English Wine Week we thought we'd highlight a few, available in all of our stores.
If you pop into store this weekend you can sample Chapel Down Brut NV English Sparkling wine. Elegant aromas of red apple, lemongrass and freshly baked bread together with hints of strawberry, citrus and quince on the palate, it's great as an aperitif or a perfect pairing to the British classic – fish and chips.
The star of our selection just has to be our brand new Booths English Sparkling, winging its way into stores from this weekend. Made in the South Downs of England by award winning producers Ridgeview, it is a blend of Pinot Noir and Pinot Meunier supported by crisp Chardonnay notes.
Red fruits and toasty spice on the nose lead to an intense, yet elegant palate full of ripe citrus fruit with notes of brioche. The Pinot dominance brings depth and complexity, with the Chardonnay adding finesse and freshness.
The richness of the palate and vibrant acidity make this a great food wine. Wonderful with rich fish dishes or canapés featuring duck or beetroot, it's also perfect just on its own. It's on taste next weekend if you'd like to try before you buy!
A couple of our other favourites include Camel Valley Pinot Noir Rosé Brut; the perfect partner to strawberries and cream:
Pale peach hue, persistent streams of tiny bubbles deliver beautiful aromatics. White cherry, raspberry and crushed yellow petal nuances act in perfect harmony with gentle yeast character. Great definition across the palate, silky mousse texture leading to a lingering finish with just the right amount of bite.
Chapel Down English Rosé; refreshingly dry and ideal to enjoy chilled with your bank holiday BBQ. Or, if a nice glass of chilled white is more your thing, why not try Lyme Bay's Shoreline, which describes itself as a 'wine for seafood':
Well-balanced and refreshing with complex layers. This beautiful wine has enticing notes of rose petal, pineapple and lime.
And don't forget, if it's over £10 and it's not Champagne, it's included in our 3 for 2 offer. Cheers!