Shopping With Us This Christmas Week
Written on December 9th, 2021
---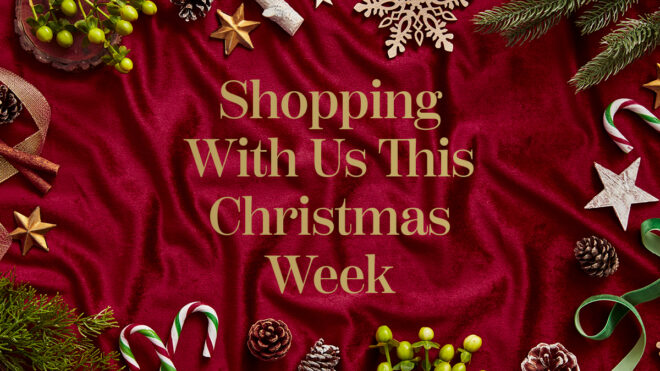 As we enter the run up to Christmas, we wanted to remind you of what we're doing to make sure your festive shopping trip with us is as safe and efficient as possible, and to ask for your help too.
Please continue to follow government guidance where possible, you can find the latest details on the government's website by clicking here.
Where possible, take advantage of our extended opening hours — we're open until midnight on 21st-23rd December:
Christmas Opening Hours
19th December 9am-4pm*
20th-23rd December 7am-midnight**
24th December 7am-6pm
25th December Closed
26th December Closed
27th-30th December Normal Opening Hours
31st December 7am-6pm
1st January 9am-6pm

*First hour for browsing only
** Please note, our counters will close at 10pm
Take a look at your Christmas order collection information ahead of your visit. We've taken the decision to close our cafes 21st-24th December to use as an increased space where possible, in order to keep customers and colleagues as safe as possible throughout the busier festive period. This means that collecting your order might be a little different from years gone by, find full information by clicking here to visit our webpage. You will also receive an email with collection details for your chosen location.
Please continue to treat our colleagues with kindness and respect when you visit, as they continue to do their best to help you.
Thank you for your support.