Speakeasy Ice Cream Launches at Booths
Written on July 5th, 2019
---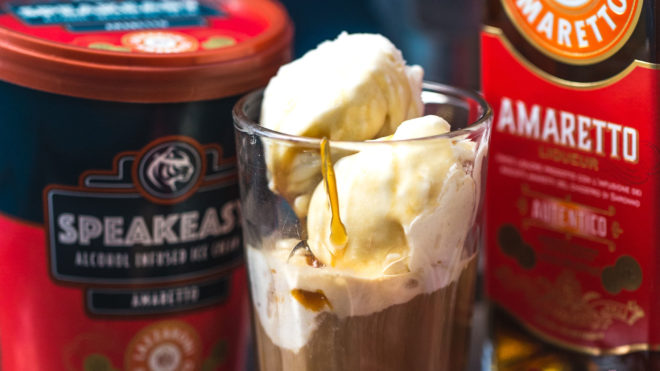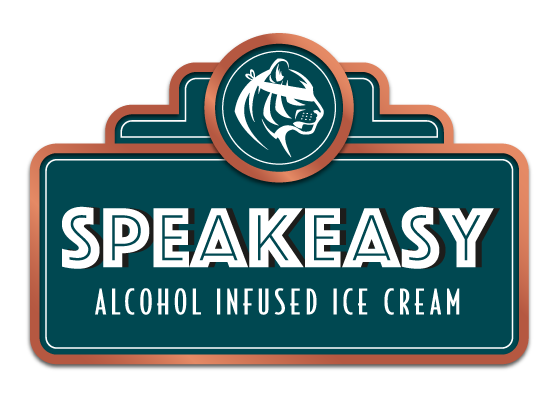 We're delighted to welcome a brand new range of ice creams into Booths that are exclusively for the grown-ups! Speakeasy is a range of luxury, alcohol infused ice creams perfect to indulge yourself with this summer, created by husband and wife team Neil and Jane Woodhead. Each variety is created in partnership with an award-winning drinks company, to ensure the highest quality flavour in the final ice cream that really makes the liqueur the star of the show. You'll find their luxury ice creams on menus in restaurants, gastropubs and hotels up and down the country, and now in Booths!
Choose from:
Coffee Liqueur, 500ml £5.50
Made with: Conker Spirit Cold Brew Coffee Liqueur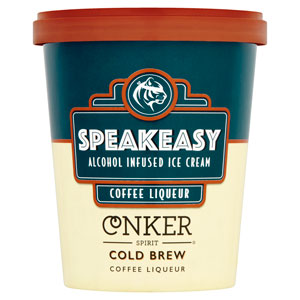 A complex, dark and fruity brew made from the best Brazilian and Ethiopian coffee beans. The Cold Brew method eliminates the acidic bitter elements of the beans and the resulting liqueur is smooth and dark with natural vanillas and caramels. It pairs perfectly with the creaminess of Speakeasy's ice cream and is a real treat for coffee lovers. 1.1% ABV.
Serve with: Profiteroles
Limoncello, 500ml £5.50
Made with: Lazzaroni Limoncino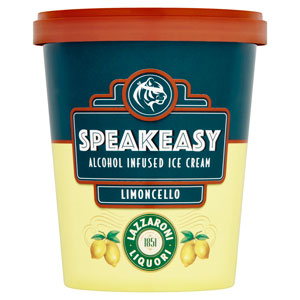 Lazzaroni's Limoncino is made according to an original recipe from the last century, using only the best Sicillian lemons, which makes the distinctive and refreshing flavour of the liqueur the centrepiece of this flavour. With a sherbert like sensation on the tongue, it's perfect for cutting through accompanying rich flavours. 1.1% ABV.
Serve with: A sprinkling of blueberries.
Amaretto, 500ml £5.50
Made with: Lazzaroni Amaretto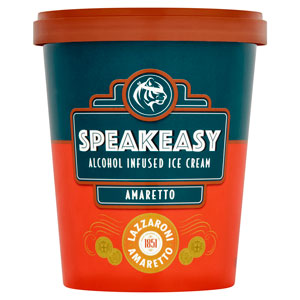 Lazzaroni has been producing its authentic Italian Amaretto since 1851, made and bottled in Saronno, Italy. The recipe is an old and unique family creation, deriving its flavour from an infusion of Amaretti del Chiostro di Saronno cookies. The resulting ice cream flavour has a soft and sweet balance with the instantly recognisable Amaretto flavour. 1.2% ABV
Serve with: Poached pears.
Spiced Rum, 500ml £5.50
Made with: Ableforth's Rumbullion!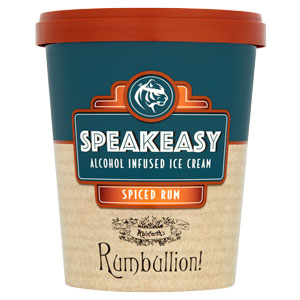 Rumbullion! Is an award-winning blend of the finest Carribbean rum, Madagascan vanilla and zesty orange peel, finished with a handful of cinnamon, cloves and a hint of cardamom. When combined with rich and creamy Speakeasy ice cream, the result is a delicately spiced and enticing flavour. 0.8% ABV
Serve with: Apple crumble.
Find these in selected stores now while stocks last. Prices subject to change, and are correct at time of publication. Check before you travel.