Poulton
Welcome to your Poulton store!
---
Poulton Store and Café
From fresh British meat at our butcher counter, to gourmet cheese from the cheesemonger, fresh fruit and veg and a huge range of beer and wines, we've got a fantastic choice of food and drink available at our Poulton store.
You can also enjoy a bite to eat at our café, which serves a delicious range of tasty treats, from our mouth-wateringly good main courses to scrumptious cakes – There's something for everybody to enjoy. To take a look at the menu, click here. View our Christmas Specials menu by clicking here.
Supported Charity For 2023
Prostate Cancer UK
Creating a future that means lives are not limited by prostate cancer is at this charity's heart.

Parking at Poulton Store
Disabled and Parent and Child parking bays are available at Poulton.
Customers shopping at Booths are entitled to three hours of free parking at the Poulton store car park.
We're aware that some shoppers have found it difficult to find a parking space at Booths Poulton, so to ensure customers have a better opportunity to park, we've introduced number plate recognition cameras.
The cameras will be live from 29th November 2019. The following will still apply:
The Teanlowe car park remains a town car park for anyone to use for a maximum of 3 hours during any one visit.
The car park will remain free from restriction to park overnight from 8pm until 6am.
Booths will not receive any financial benefit whatsoever from this operation, it's implementation is simply to ensure a turnaround so all visitors have a fair opportunity to park.
We look forward to seeing you soon.
In Store Facilities
Amazon Lockers
Bakery
Booths Café
Butcher
Cash Point
Cheesemonger
Counter
Delicatessen
Everyday Click & Collect
Fishmonger
Food To Order
Free Parking
Hot Food Counter
Juice Bar
Lottery
Olive Bar
Speciality Oils & Vinegars
Blog & Latest News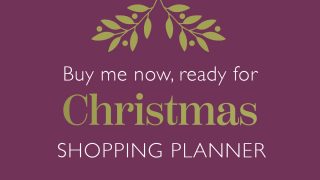 Written on November 12th, 2020
---
Our Christmas Shopping Planner 2020 is filled with key arrival dates of your festive favourites into our stores, as well as great offers, to help you get organised for the big day! As … Read More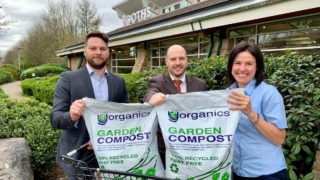 Written on April 25th, 2019
---
Booths buyer Tom Hargreaves with Sam Wright and Neil Harper, Managing Director of Harper Bagged Products, with some of the Yorganics bags on sale at the Booths store in Settle, North Yorkshire. Spring … Read More