The Boho Baker's Blog: Gluten & Lactose Free Bread & Pastry
Written on February 21st, 2019
---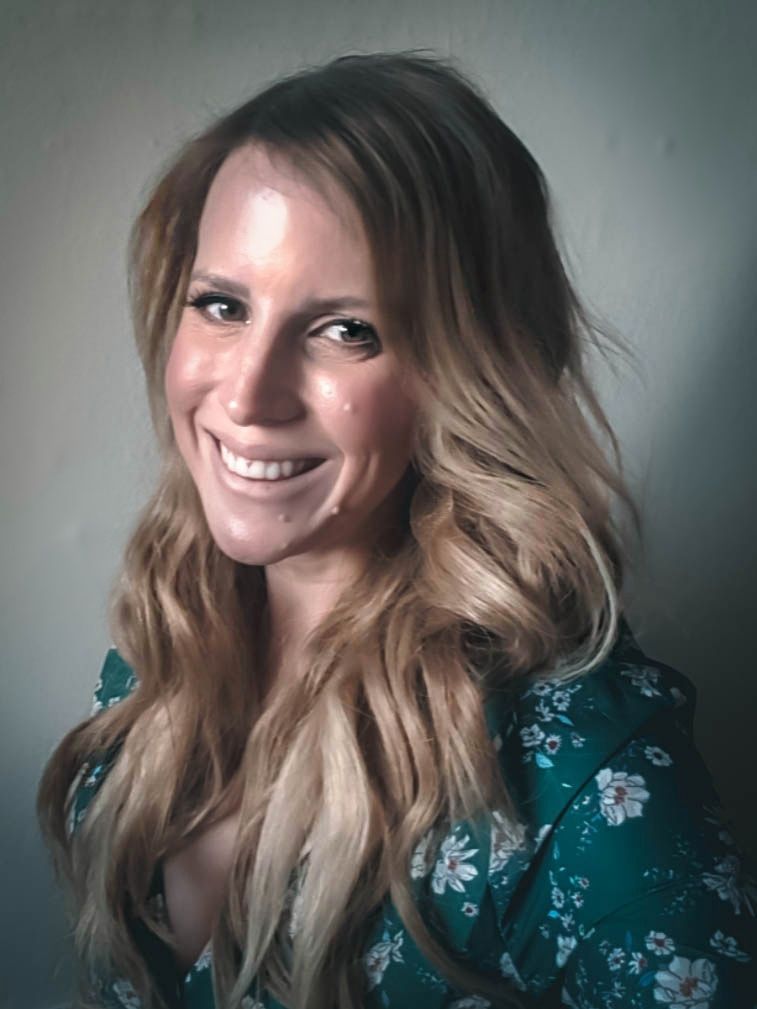 Hello there, bakers!
I feel like spring is starting to sneak in a little earlier than normal, with the lighter evenings and milder days. It's this time of year that I find myself baking more breads and pastries for sandwiches and snacks on long weekend walks (which are much needed after a winter of eating my own body weight in cake and custard). Whilst my day to day recipes generally involve regular flour and fats,  gluten and lactose free baking has become so widespread now, I wasn't surprised when we received this query from Janet Pritchard:
"Do you have any successful gluten free and dairy free pastry or bread roll recipes please? I have Coeliac and lactose intolerance so for medical reasons must follow a strict gluten and lactose free diet. Thank you"
Although it's estimated that nearly 8.5 million people in the UK follow a gluten free diet, the market for gluten free food products is only just catching up with demand, resulting in more and more people attempting to bake their own gluten free goodies. Whilst this influx in ovens being fired up and stand mixers whirring away may be music to my ears, I understand that baking without conventional flours and fats can be a little tricky.
The Science:
Why is baking without gluten or fat difficult? Well, gluten and butter do very different jobs: when yeast gives off carbon dioxide during the baking process, the gluten acts like a network of helping hands, holding up the air bubbles and creating a well risen loaf. Butter, on the other hand, impedes the formation of gluten strands, which is why we only use it in enriched doughs that don't need a big fluffy rise. Take away either ingredient, and you could be left with an overly dry, crumbly loaf or pastry. Fortunately, there are substitutions available now that mean you can still have bread and pastry on a limited diet. Xanthan gum is excellent at mimicking gluten, suspending those lovely air bubbles, resulting in a lighter loaf. Butter can easily be switched out for a combination of dairy free spread, which is widely available nowadays, and vegetable shortening. In fact, it's very rare that I use all butter in regular pastry now anyway, as vegetable shortening provides a crisp crunch that you just can't get with fat alone.
Admittedly, baking with substitutes can take a little getting used to, but it's worth the time and practice if you are living with a restricted diet.
My top five tips for perfect gluten and dairy free baking:
Only use recipes that include properly measured ingredients (grams or ounces), not cups. Getting the balance right when baking can be tricky enough, even more so when using specialist ingredients. I also strongly recommend that you use digital scales if available.
Really give it some welly when mixing your ingredients. Stir everything up as vigorously as possible, for the maximum time recommended.
Don't attempt to bake a gluten free loaf without a good gluten substitute like xanthan gum (this doesn't apply if you're baking something that doesn't need a rise, like a gooey chocolate cake or cookies). The xanthan gum helps to hold up those little air pockets caused by the yeast fermentation, allowing the bread to bake around them and resulting in a better loaf.
There's no shame in using a stand mixer with a bread hook attached. It's very rare that I knead bread manually now, unless I'm having a particularly bad day! Keep the mixer on a medium/low setting and leave it to mix away whilst you get the kettle on. It's not actually possible to overmix a gluten free dough, so relax a little and let the mixer do the hard work.
Don't give up! Bread and pastry can take some getting used to, and even those of us who have baked thousands of loaves and pies in their time still have bakes that fail. Be patient with yourself, and don't feel disheartened if it takes a few goes to get it right.
Recipes:
Gluten & Lactose Free Bread Rolls
Ingredients:
375g Gluten free flour
375ml warm water
14g dried yeast
2 eggs OR 3tbsp vegetable oil mixed with 3tbsp water and 2 tsp baking powder
4tsp baking powder
3tsp caster sugar
2tsp xanthan gum
4tbsp olive oil
Pinch of salt
Splash of coconut or almond milk, to glaze
Method:
Preheat the oven to 200C/180C (fan)/gas mark 6. Line a tray with baking paper in preparation.
Combine the warm water, sugar and yeast in a jug. Give it a quick stir and set aside for 10 minutes. Add the yeast mixture, olive oil and eggs (or egg substitute) and whisk until well combined.
Sieve together the flour, xanthan gum, baking powder and salt. Pour half of the liquid into the bowl and mix with your hand. Add the remaining liquid a little at a time, mixing as you go. Do not worry if the dough is a little sticky or shaggy, it's fine providing it can hold its shape.
Place the dough in a bowl and cover with lightly oiled cling film or a damp tea towel. Leave to rise in a warm place for 30 minutes.
Tip the dough out on a worktop and chop into 8 even pieces. Shape each piece into a ball with your hands and place on the baking sheet. Brush the tops with a little coconut/almond milk and bake in the oven for 15-20 minutes.
Remove the tray from the oven and leave to cool on a wire rack. Serve with lashings of dairy free spread or jam.
Gluten and Lactose Free Apple Puffs
Ingredients:
100g gluten free flour
10g dairy free spread
80g vegetable shortening
60ml cold water
½ tsp lemon juice
3 eating apples
3 tbsp caster sugar
Splash of coconut/almond milk, to glaze
Method:
Preheat the oven to 220C/200C (fan)/ gas mark 7. Line a tray with baking paper.
Combine the flour, salt, dairy free spread, shortening, lemon juice, and water in a bowl. Mix with your hands until the dough comes together.
Tip the dough onto a lightly floured worktop. Roll into a rectangle, fold in a half, and wrap in clingfilm before refrigerating for 15 minutes.
Remove the dough from the fridge. Roll out into another rectangle, fold again, and refrigerate for a further 10 minutes. Repeat this process three more times.
Roll the pastry out to a thickness of about 3mm. Cut the rectangle into 6 equal pieces.
Chop the apples in half, discarding the cores. Finely slice each apple half before placing in the centre of a square of pastry, face down. Brush with a little coconut/almond milk and sprinkle with caster sugar.
Bake the pastries in the oven for 15 minutes, or until puffed and golden. Enjoy warm with a good cup of coffee.
Bonus tip:
If you don't have somewhere warm to leave the dough to rise, you can cheat it out by leaving the oven on its lowest setting for half an hour, switching it off, and placing the covered bowl of dough in the oven to proof. Alternatively, if you have a separate grill compartment over your oven, leave the oven on a medium setting and pop the bowl in the grill to soak up the residual heat from the oven below.
I hope these recipes give you the confidence to give gluten and lactose free baking a go. Like any recipe, it can take a few attempts to get right, but is so satisfying once you get the hang of it. Just remember to use the necessary substitutes, measure meticulously, and you'll be gobbling up fresh bread and flaky pastries in no time at all!
Who is The Boho Baker?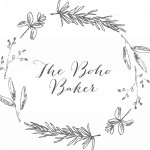 The Boho Baker describes herself as "Baker. Writer. Forager. Wanderer. Organic ingredient and edible floral Enthusiast. Member of the Guild of Food Writers." Very local to our HQ in Preston, she's our fabulous professional guest recipe writer, and champion of celebrating the best of our local produce. Follow her on instagram @thebohobaker
Would you like your question answered next month? Simply fill in the form below: