Tour O'Booths 2021
Written on March 9th, 2021
---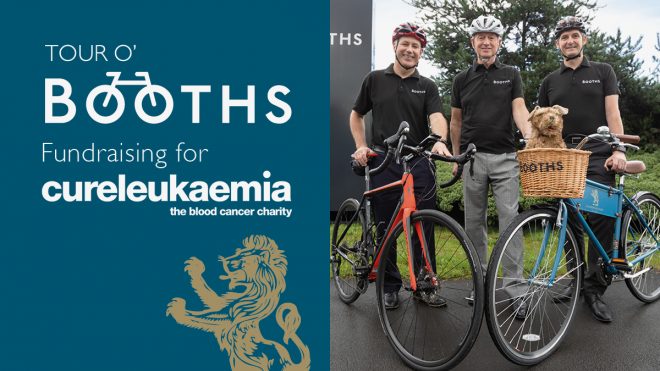 Our fundraising Tour O'Booths cycling challenge is returning, this time to raise awareness and funds for Cure Leukaemia, The Blood Cancer Charity.
The Tour O'Booths 2021 will be headed up by our COO Nigel, and is currently planned to take place over 5 days during May. The challenge involves our team of amateur cyclists taking on a route that travels via all Booths stores, our HQ sites, and some treatment centres — over 600km in total! (Take a look at 2019's challenge by clicking here.)
Blood cancer remains the third biggest cancer killer in the UK with approximately 38,000 people diagnosed and 14,000 losing their lives to the disease every year. The funds and awareness raised through Tour O'Booths will help Cure Leukaemia to continue to support life-saving blood cancer clinical trials through the Trials Acceleration Programme (TAP).
Click here to discover how your donations will make a difference by reading patient stories on Cure Leukaemia's website.
Our aim is to raise as much money and awareness as possible for Cure Leukaemia, and we couldn't achieve this without the valuable support of our stage and event support brand sponsors. A variety of fantastic brands (that are all stocked in Booths stores!) have volunteered their time, products and funds to help us raise as much money as possible for Cure Leukaemia. A huge thank you to all of you: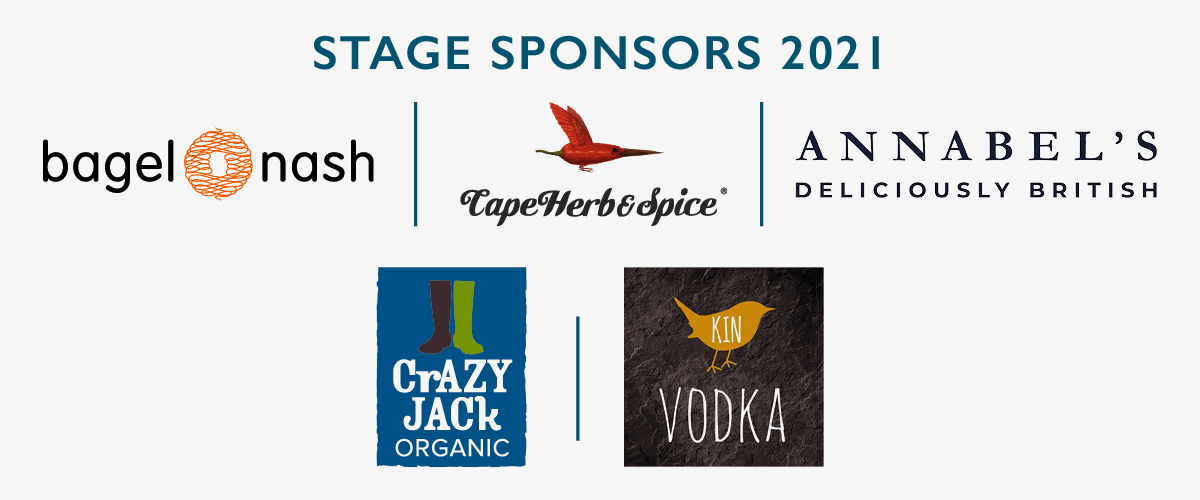 Our COO Nigel Murray is also taking part in an epic challenge this summer in support of the charity, participating in 'The Tour 21.' Read more about it by clicking here.
If you'd like to donate to Cure Leukaemia in support of Tour O'Booths 2021 and Nigel's journey on 'The Tour 21', you can visit Nigel's Just Giving page by clicking here.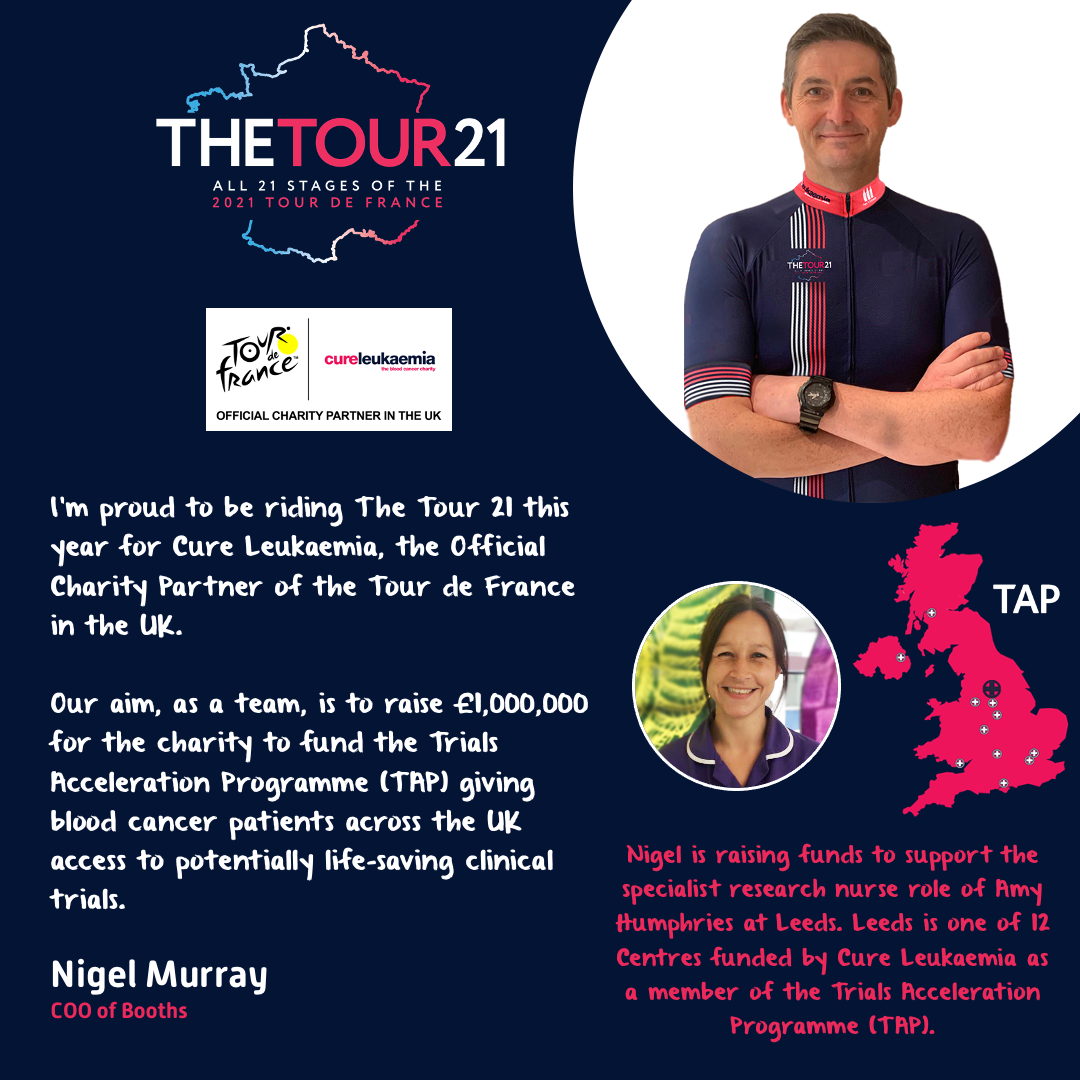 Thank you for your support, and keep your eye on our blog and social channels for regular updates throughout the Tour 21 and Tour O Booths journeys!