Valentine's Flowers at Booths
Written on February 9th, 2017
---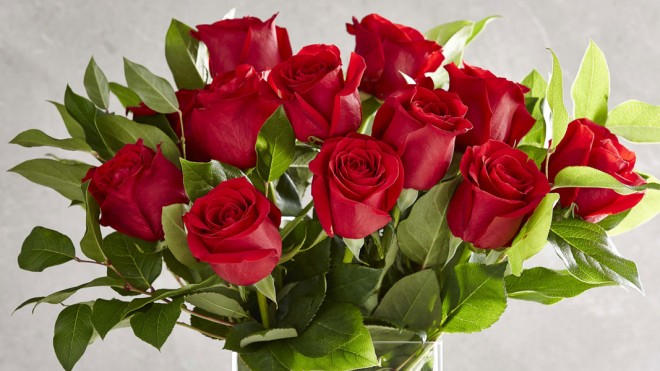 In addition to the rest of our Valentine's flowers, our beautiful rose bouquets are carefully sourced and arranged for us by Peter H Smith Ltd, our friendly local florists based in Preston. If you've ever wondered why our flower buyer, Tom, chooses the colours that he does, (or need a hand choosing just the right bunch for that special someone) take a look at what each one symbolises below!

Red Roses
The red roses used in our bouquets are the classic 'Freedom Rose'. Large, bright and pure red, they're the colour of love and romance. The classic choice at Valentine's for your partner!

White Roses
Our white roses are 'Avalanche Roses,' a white rose with a hint of green around the outer petals. Early tradition used white roses as a symbol for true love, an association which would later become the hallmark of the red rose. Also known as the bridal rose, the white rose is a traditional wedding flower. In this sense, white represents unity, virtue, and the pureness of a new love.

Yellow Roses
Our yellow roses are 'Moonwalk Roses,' a type of tea rose.
Throughout history, yellow has been closely associated with the sun, making these roses excellent for cheering people up! Yellow roses send a message of appreciation and platonic love without the romantic subtext of other colors. The colour represents feelings of joy and delight.
Our full range is in stores from the 10th February, priced from £10-£25.
---
Show your love and appreciation this Valentines with our luxurious range of Booths gift hampers. Available online for next day home delivery.