Vote For Us In People's Choice Wine Awards
Written on January 11th, 2021
---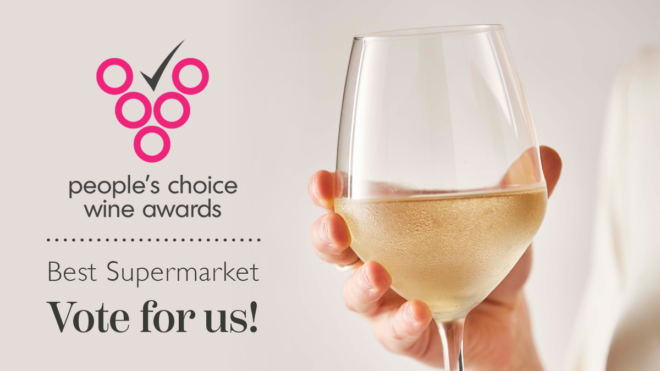 We were lucky enough to win the 'Best Supermarket,' award in the People's Choice Wine Awards 2020, as voted for by the people who really matter – you! If you still love the choice of wines you can buy at Booths it's your chance to vote for us once again, as we're pleased to say we've been nominated for 'Best Supermarket' for 2021. If you've not heard of the awards before, read on.
The awards were founded by Janet Harrison, who has decades of experience creating and organising fun and informal consumer tasting events, trade tastings and wine festivals which usually involve a public vote. Her experience has proven that wine lovers know a good thing when they taste it – whether they have a formal wine education or not. The People's Choice Wine Awards have grown steadily since the awards launched in 2017 with submission numbers growing 100% year on year so far.
Hand-picked, enthusiastic wine consumers (chosen via an application process) are invited to judge alongside qualified industry experts making the competition exciting, inclusive and relevant to today's wine business. This is backed up by a professional panel, including modern wine communicators who are wine writers, broadcasters and bloggers.
Vote For Us
As well as judging a selection of wines put forward by producers and suppliers, there is an online vote for 'Best Supermarket' and this is where your vote for us comes in. Just visit this link to vote for us by 31st January 2021.