We Need Your Vote in The People's Choice Wine Awards!
Written on August 13th, 2019
---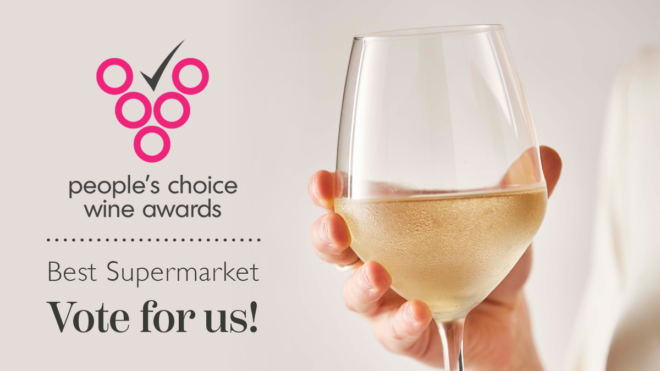 Last year we were lucky enough to be shortlisted for the 'Best Supermarket,' award in the People's Choice Wine Awards, by the people who really matter – you! If you love the choice of wines you can buy at Booths, it's your chance to vote for us once again. If you've not heard of the awards before, read on.
Janet Harrison, owner of Cracking Wine and The Fizz Festival, founded the People's Choice Wine Awards. Both companies organise fun and informal consumer tasting events, trade tastings and wine festivals, which always involve an audience vote. Her experience has shown that wine lovers know a good thing when they taste it – whether they have a formal wine education or not. In 2017 the inaugural PCWA was launched.
The ethos behind the PCWA is simple – giving the consumer the opportunity to vote for the wines they love means that they are at the heart of the process, rather than being disengaged from it. The terminology and categories have been made easier to understand and meaningful to the average wine drinker. This helps them make better buying decisions and helps retailers understand what their customer wants. Above all, wine should be fun – the PCWA reflects that spirit.
The judging panel consists of enthusiastic wine lovers who are carefully selected from an online application process and include WSET students at all levels. Each judging table includes a member of the wine trade and will be hosted by an industry professional, who will give basic guidance and explain the judging process.
Vote For Us
As well as judging a selection of wines put forward by producers and suppliers, there is an online only vote, 'Best Wine Merchant Awards 2020,' and this is where your vote for us comes in. Just visit the link to nominate us in the 'Best Supermarket,' category by 30th September 2019. PCWA will announce a shortlist of the top three in November, along with the finalists in each of the wine categories. The winner will be announced at the official awards ceremony on 3rd February 2020.