We're Getting a Puppy!
Written on May 18th, 2017
---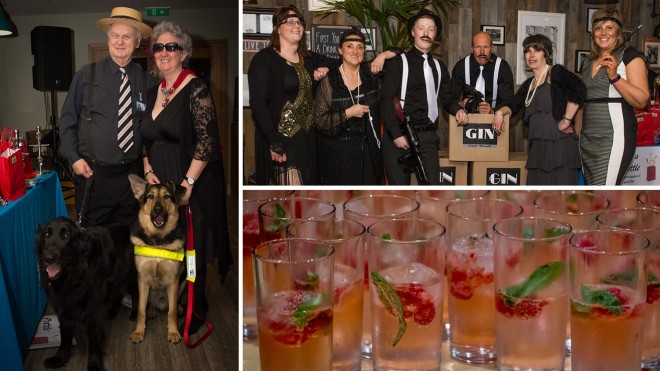 We're getting a puppy! Well, not us precisely..
We're very proud and excited to say that Booths in Poulton has raised an incredible £5,102.49 for Guide Dogs for the Blind which means they can sponsor a new guide dog to be trained and placed in a home in the North West! The puppy will be named by Booths, and the Poulton store will be hosting another fundraiser in store to decide on the new dog's name (not Puppy McPupperface please!).
Guide Dogs for the Blind Events have only been established in Poulton for one year, and co-ordinator Brenda Wildish said:
Booths has been a phenomenal support for the visually impaired in this area. They have helped us every inch of the way. It's essential we raise awareness for the need for guide dogs, as the demand for these wonderful animals dramatically outstrips their availability. We have people in the North West who have been waiting over three years for a guide dog, and anything we can do to raise more money and awareness for this cause is fantastic. It costs £55,000 to train, feed, medicate and care for a guide dog from birth. Booths has been instrumental in raising money locally and we are very grateful to them for their support.
Most recently, Poulton held a sell-out fundraising evening for Guide Dogs for the Blind, raising £2300. The 1920s, speakeasy themed gin tasting was a roaring success, with live jazz music and fancy dress for over 90 guests.
Guests were treated to a gin cocktail on arrival, followed by gin tastings with our Licensed Specialist Jean MacIntyre and two additional gin cocktails. Booths Country producers Lakes Distillery held their own tasting, while gins from Burnley's Batch Brew and the Manchester Gin Co. were also sampled.
Our Specialist Manager Ben James said:
We have been planning this event since we opened the store and were delighted with the turnout and response of our customers. I would like to say a huge thank you to everyone who came, and to my teams for organising such a brilliant fundraiser. We are extremely proud to support Guide Dogs for the Blind and can't wait to meet the Booths puppy!