5 Top Tips For The Best Christmas Dinner
Written on December 18th, 2018
---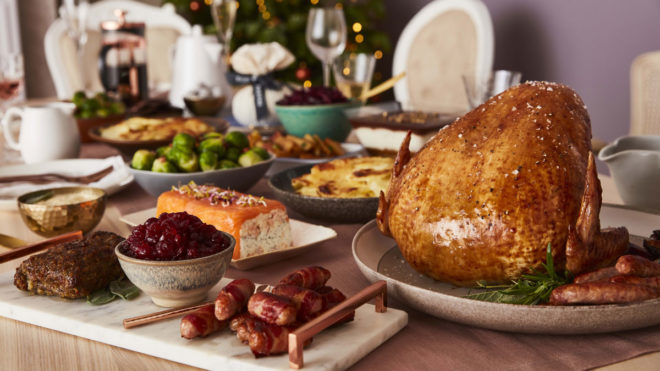 What is Christmas dinner but THE most glamorous roast of the year? Here are our top 5 tips to make Christmas dinner go as smoothly as possible so that you can spend more time with your loved ones and a little less in the kitchen.
Top Festive Roast Tips:
If you are serving a hot roast, keep your starter and dessert simple. Prepare (or buy) cold ones in advance to take the pressure off and reduce the amount of oven space that you need.
As a rule of thumb, you should allow for up to 500g of turkey weight per person – so if you've got six people for Christmas, you need a 3kg bird – more, of course, if you want plenty of leftovers. Just make sure it will fit in your oven. Take a look at our full turkey tip list here (opens in a new window).
Remove your meat from the fridge 30 minutes before roasting to bring the temperature up a little so that the meat cooks more evenly. If you are not confident cooking meat, a meat thermometer is your best friend to ensure you cook to rare, medium or well done. Always remember to rest your roast meat for between 10 and 20 minutes, depending on its size and how hungry you are!
Roast your vegetables nestled around your roast. This adds flavour all round and creates a great base for gravy for the more advanced roasters amongst us.
Buy pre-prepared products. From frozen Yorkshires and roasties to fresh prepped veg, ready-to-cook pre-stuffed turkey joints and jars of sauce, just add a pouch of fresh gravy and you're done!
You'll find all you need for the perfect Christmas in store now, from prepared products to turkey trays and all of your scratch cook ingredients. Tap below to find your store: