Beyond The Banana: Use Your Peel
Written on January 2nd, 2018
---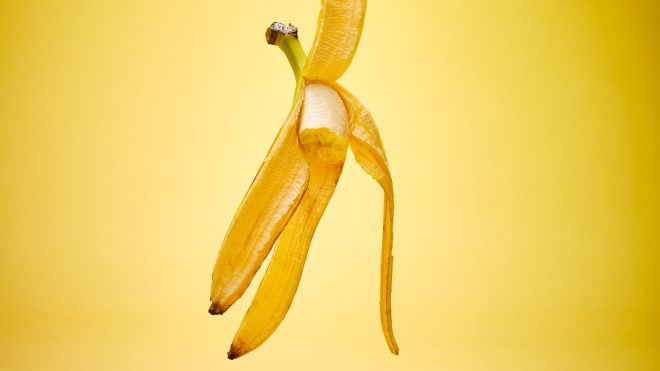 We love bananas here at Booths; they're the perfect healthy snack as well a fabulous ingredient in all sorts of cooking from smoothies to cakes – take a look at our banana bread recipe here, or click the image below.

Beyond the delicious, nutritious, self packaged delight that is the banana, what's the best use of the peel? Here are our top 5 favourite tips for making use of it:
Polish shoes, houseplants or even your silverware. Rub the inside of the peel onto them then buff it off with a soft cloth.
If you rub the inside of a banana skin onto your teeth, it supposedly helps to whiten them.
Keep your meat moist by placing banana skins on top before roasting, handy for small things such as chicken breasts.
Keep those green pests aphids off your garden kitchen by burying some banana skins around your plants as aphids detest them.
The most obvious use for your banana skin is to compost it! They make excellent additions to a nutritious compost mix.
Why not try our easy 'B is for Banana Oatcakes' recipe?

A delicious lunchbox or after school snack that's full of good stuff. Blend one banana and 125g of oats in a food processor, adding a little orange juice to make the mix loosen slightly. Mix in some of your favourite dried fruit, then spoon onto a lined baking tray and bake at 180°c / 350°f / gas mark 4 for 6-8 minutes.