Buy One Give One Free — Give Back To Your Local Community While You Shop
Written on October 29th, 2020
---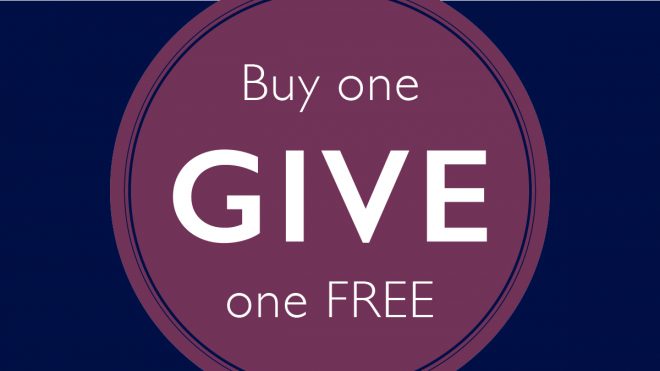 We've made it easier to give back to your local community while you shop in store with our new 'Buy One Give One Free' initiative. For every qualifying item that you buy in store, you can pick one up completely free of charge to donate to your store's food bank collection point.
Moving From Get To Give
In partnership with our suppliers, Booths will fund the free item to help us to maximise donations and support our communities in their time of need. The list of items includes a variety of cereals, hot beverages, soft drinks, fruit and vegetables and toiletry products. Look out for the highlighted products in store, pick up two and take them through the till as normal (the free product will automatically be deducted from the total), then pop one into the food bank donation point on your way out.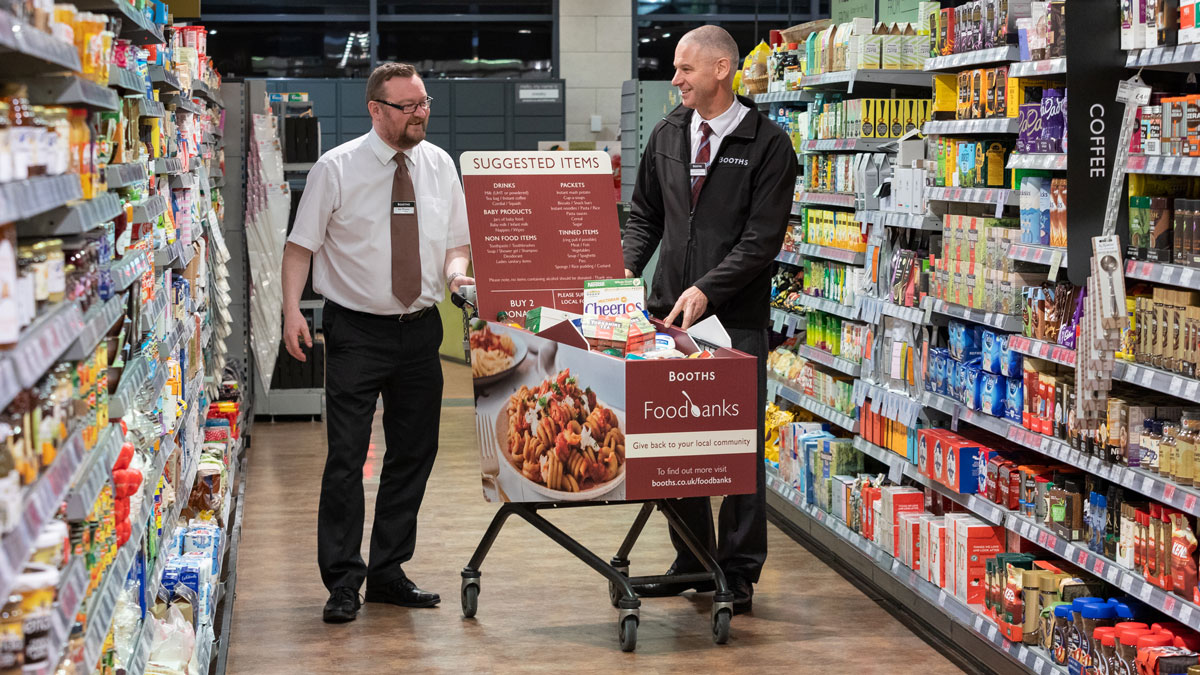 The launch of 'Buy One Give One Free' was originally planned for January 2021 but with more and more communities in need of support right now, and with Christmas quickly approaching, we took the decision roll the scheme out as soon as possible.
John Gill, Head of Marketing & Trading said:
As a family owned and operated retailer, we have a responsibility to support our local communities, particularly during these unprecedented times. We hope that the introduction of our Buy One Give One Free initiative will increase the volumes of products that we can donate to our local food bank partners, meaning vital food and hygiene essentials can reach more people in need.
Customer Experience Manager and pioneer behind our Food Bank Donation programme Colin Porter, said:
We were keen to explore ways we can make the donation process easier for our customers and increase the volumes donated. The introduction of the scheme will allow us to get more food to those in need in our communities and essentially minimise food poverty, allowing our customers to make a real, positive difference.
He continued,
We're always overwhelmed by the sheer volume of donations our generous customers make throughout the year as they continue to donate to our permanent collection points in store. I want to thank our customers and colleagues for continuing to help us in providing ongoing support to help local food banks.
Thank you to all of our Booths customers for your continued support of our in store food bank donations points.