Perfect Pies for British Pie Week 2017
Written on March 8th, 2017
---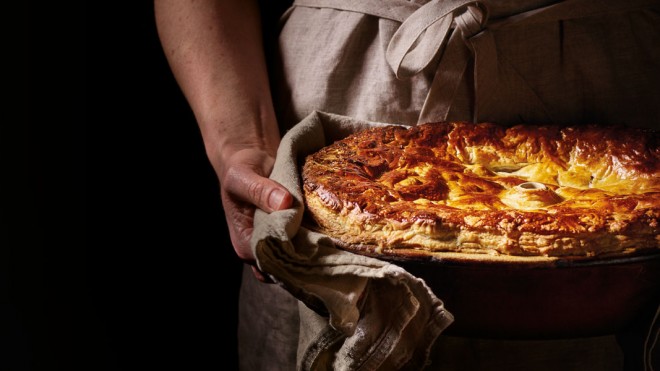 We're sure you can agree that we all love a good pie up North, so British Pie Week is definitely the celebration for us! We've gathered together our top tips for creating the perfect pie, which you can find below. Don't fret if you're gluten or dairy-free, take a look at our free-from pastry recipe here.
It's a celebration brought into being by Jus-Rol, so it's only right to include a top tip for ready made pastry! Store bought pastry is a fantastic quick and easy recipe shortcut, many can be stored in the freezer for convenience too. Roll ready-rolled shortcrust even thinner using a rolling pin for sweet pies to give the dish a professional patisserie finish.
Sprinkle store bought pastry with finishing ingredients to elevate and even pass off as your own! Meat pie pastry sprinkled with caraway and poppy seeds, sweet pies finished with demerara sugar and cinnamon and filo pies scattered with nigella and sesame seeds.
Turn your favourite pies into mini versions. Great for supper parties, buffets and even picnics. Think about how you are going to serve your pies. Mini casserole dishes, mini fluted tart tins and individual puff pastry pie squares all look impressive and make serving easy.
When making a tricky lattice pie top rather than create the lattice straight onto the pie, use a piece of baking paper to create the lattice. Make the lattice on the paper on a baking tray and chill for 10 minutes. When you are ready to bake, egg wash the lattice on the tray and the edges of your pie tin lip. Use a palette knife to lift the lattice onto your pie and seal onto the lip. Trim and bake.
Using a food processor is a great quick way to make pastry. Blitz to combine until the pastry starts to ball in the processor. Wrap and chill for 30 minutes before rolling.
When baking double-crusted pies, use metal bakeware which conducts the heat better then stoneware ensuring a golden brown base and no soggy bottom!
In hot weather make pies and pastry in the morning when the kitchen is cooler. If you have hot hands, try freezing your block of butter and grating into the flour and use chilled water to bring your dough together.