Planning your perfect garden party for Summer 2019
Written on May 29th, 2019
---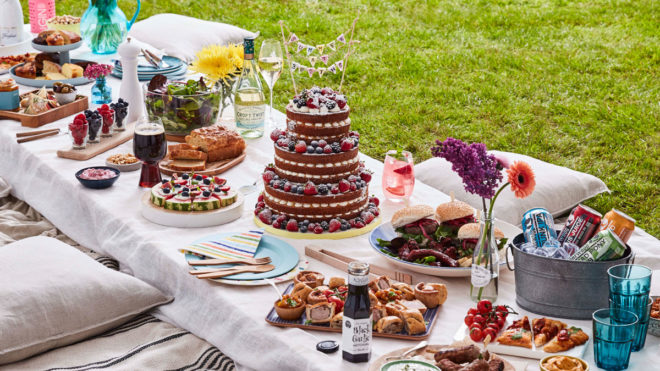 Temperatures are rising, the days are getting longer, and soon it'll be time to get out in the garden and enjoy the summer months. A garden party is the perfect opportunity to enjoy the outdoors and spend some quality time with your family, friends and neighbours. With this in mind, here's our top tips to plan the perfect garden party this summer!
Spruce up your garden space
Before you start planning your party, you need to get your garden looking summer ready by carrying out some basic garden maintenance. Start by cutting the grass and removing any weeds. Then neaten up bushes and trees, and remove any debris like leaves and rubbish. Once your garden is looking tidy, you should find ways to make the space more attractive.
Add some outdoor furniture
If you are having a garden party, then you'll need to make sure that you have enough outdoor furniture to accommodate your guests. You can easily revive old garden furniture like benches, by giving them a good sand down, followed by a fresh coat of varnish or paint. Bean bags are another great option – they are stylish and affordable, plus they provide comfortable seating for your guests and can easily be moved to wherever they are needed. You could also lay out picnic blankets and cushions on your garden, to create a space for your guests to relax.
Decide what food and drink to offer
When it comes to food, BBQ's are the obvious choices for garden parties. You can easily save money on food by asking your guests to bring something along to throw on the BBQ. This will also cater for everyone's tastes and dietary requirements, as people will bring what they want to eat. Try to do whatever food preparation you can in advance, to save you having to spend all your time in the kitchen on the day of your party. When it comes to drinks, it is best to have a few different options to suit everyone. Pimms is a popular choice – you can simply make up a big jug and then let your guests help themselves. You can really impress your guests by serving your drinks in novelty glasses, or making homemade cocktails using unique spirits like flavoured gins and vodkas. Make sure you don't forget to buy a few non-alcoholic beverages as well, to cater for anyone who doesn't drink or is driving.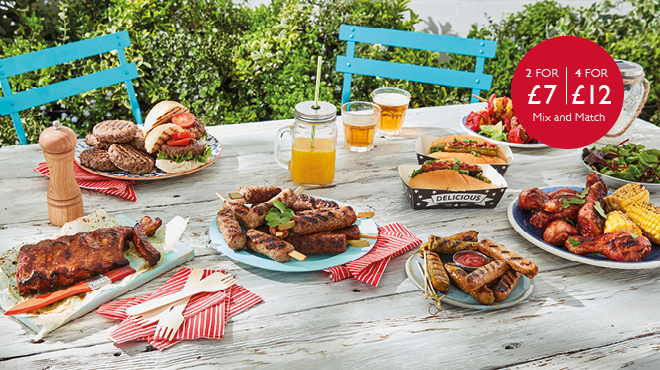 Prepare for all weather
Ideally you'll have warm, sunny weather on the day of your garden party. However, we all know that the British weather can be unpredictable, so it's best to plan for all weather scenarios. If the weather is forecasting rain, then invest in something like a gazebo to provide shelter for your guests. You should also keep in mind that even during summer months, the temperature tends to drop in the evenings. It could therefore be a good idea to invest in some outdoor heaters – especially if you don't want people going into your house or leaving the party early.
Keep your guests entertained
Garden games are a great way to keep guests entertained. There are loads of fun options available – from giant jenga, to croquet and miniature golf. Photo Booths are another popular activity that you can easily set up yourself. Simply hang up a backdrop and get some photo props. You can set up a camera on a tripod, or guests can use their phones to take pictures. This is a fun way to keep your guests entertained and will provide you with great memories from the party. You should also arrange some music to be played at your party. You can easily create a playlist and then play this through your iPad, laptop, or phone using portable speakers. Alternatively, you could use music streaming services such as Spotify or YouTube.
Decorate your party space
Finally, decorate your party space by adding some finishing touches like hand painted wooden signs, jam jars, lanterns and candles. Remember that good lighting is essential for an ambient summer garden party. Fairy lights look beautiful in the garden and can be draped across trees, hedges, and along the side of buildings to create a cosy feel.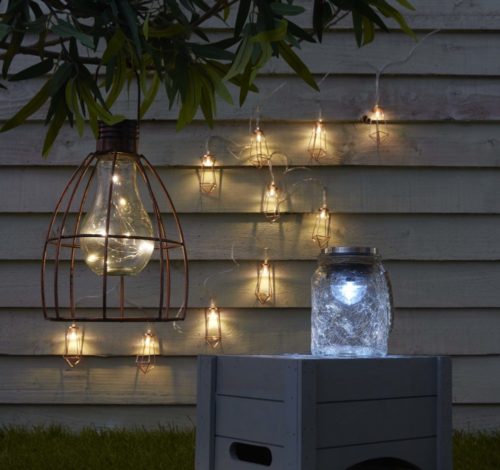 Written by Ella Hendrix