Rafi's Spicebox Launch at Booths Clitheroe
Written on October 26th, 2021
---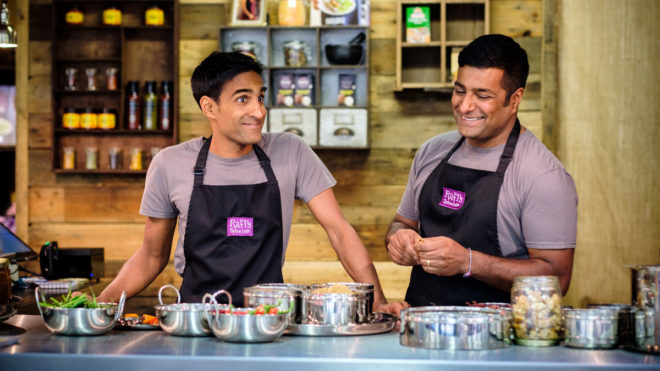 We are pleased to announce the launch of our next permanent in store Rafi's Spicebox concession at your Clitheroe store, due to open on the 3rd November 2021!
Who Are Rafi's Spicebox?
Inherited from their mother, Rafi Fernandez who founded Rafi's Spicebox in 1989, Kevin and Lee Fernandez now manage the award-winning business which began in Sudbury and have hugely expanded it since then.
The two brothers are devoted to sharing their culinary knowledge and providing the foundation to enable customers to create great tasting food. With over 50 bespoke curry recipes to choose from, a team member in store will help choose the perfect recipe for you. Their personalised service includes in-store tasters, meal plan recommendations and special cooking demonstrations.
The brothers are reinventing and introducing their dynamic twist on Indian food inspiring colourful and flavoursome dishes to be enjoyed by the whole family.
Rafi's and Booths are both family-run businesses committed to providing great food to our local communities. Rafi's are excited to be taking this next step with us and look forward to meeting many curry-loving customers in our Clitheroe store.
How Does It Work?
The concession stand will be open Monday-Saturday 10am-5:30pm and Sunday 11am-4pm. You will be assisted by the Rafi's team and any purchases will go through the tills in store as usual.
Rafi's Recipe Inspiration
Rafi's Spicebox Homestyle Curry with Chicken and Potatoes
Rafi's Spicebox South Indian Tomato Rice