The Booths Big Wine Event – Parker Points and The World!
Written on October 15th, 2013
---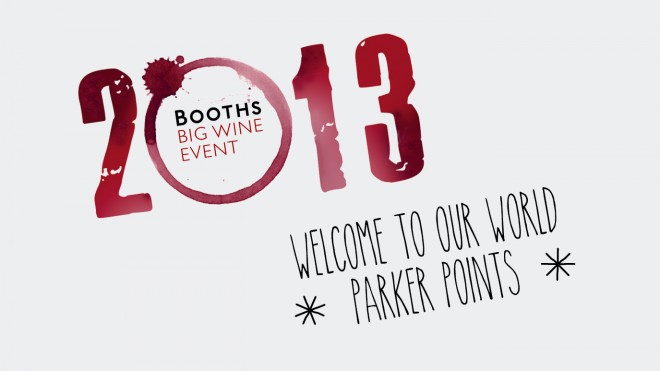 At Booths, we're no strangers to travelling the world in pursuit of the best. Our founder, Edwin Booth, sought out interesting and unusual international products for his customers at our first store in Blackpool. Our wine team are showing off the same wanderlust during our Big Wine Event, celebrating amazing wines on our best ever deals until November 5th.
As well as collecting a free bottle of Prosecco Polloni DOC when you buy six bottles of wine, you'll be able to taste the world with the expert guidance of our buyers. They've selected characterful wines, often made by equally characterful winemakers, from the old world and the new. Because of the way they're made, stocks of some of these bottles are limited; we started the Big Wine Event with only 120 bottles of luscious 2007 Le Giuncare Verdicchio Classico, for example.
We pride ourselves on knowing good wine, but one man is, of course, famous for it. Robert M Parker Jr's well-known 100-point scale sorts the men from the boys, viticulturally speaking. During the Big Wine Event we're celebrating the great man's expertise by offering a selection of some of the highest-scoring Parker Point wines. As well as having scored 90 points or more on the Parker scale, these wines are of exceptional provenance, and come from suppliers whose methods we know and respect. Again, these are available in limited quantities, so to secure a bottle for a special occasion (in late December, perhaps), you'll need to move fast.
Whatever you choose during the Big Wine Event, being a Booths cardholder offers extra rewards. Every time you buy six bottles, we'll give you a 5% discount, but cardholders receive an extra 5% discount. It's stored on your card until it reaches £5, when we'll send you a voucher to that value to spend in our stores. Don't forget to have your card scanned in the excitement.
Not flicked through our newspaper yet? You can view it here