British Tomato Week is Here
Written on May 22nd, 2017
---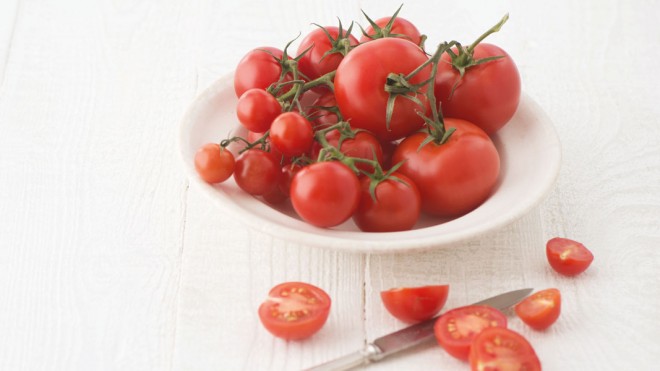 It's British Tomato week, where we celebrate all that's great about British tomatoes. Most of us enjoy a good tomato fairly often, whether it's on a pizza, in a sauce or part of a fresh, healthy salad. You even get a little creative if you're not a bread eater at a BBQ – cut a big beef tomato in half and use it in place of a burger bun!
Many of ours are grown locally to us by Peter & Brian Ascroft in Hesketh Bank. Particular highlights of this season are Sweet Magic tomatoes; an old fashioned tasting tomato with intense flavour, and Bianca tomatoes, which are sweet, aromatic and vine ripened – perfect for a burger or a salad!
A few of our favourite tomato recipes are:
Tomato Tapenade Tart
Chilli Passata
Jalapeno Tomato Salsa
Tomato Terrine
Find out more about British Tomato week here.