Wine at Booths – Latest Wine Offers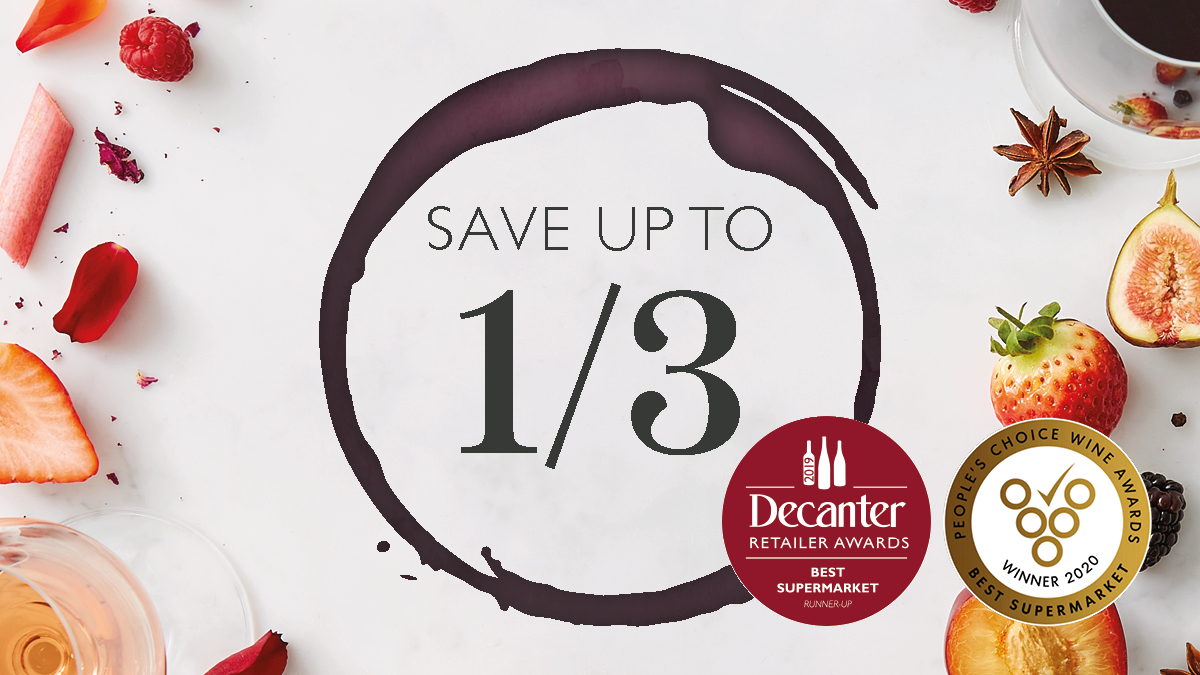 We regularly hold wine events throughout the year, with special offers across a wide range of wines. Our next event is running from 6th May – 2nd June 2020 where you can save up to 1/3 across a selection of wines and sparkling. Don't forget, you can also save 5% on purchases of 6 bottles of wine all year round, this is deducted after any other offers are applied.
Our Wine Buyer Victoria has hand picked a selection of wines she recommends trying during this event, all included in the offer. To help you discover new wines that you'll actually enjoy, she's included a little description of the wine type for you.
Featured Wines
Cono Sur Reserva Especial Riesling (75cl), Now £6.66.

An aromatic and intense white wine with notes of white flowers, white peach and orange blossoms and grapefruit. Pairs perfectly with pork dishes, fresh shellfish or goats' cheese.
Recipe Suggestion: Char Siu Pork & Sesame Wok Fried Greens
Château Breillan Haut-Médoc (75cl), Now £10.

This elegant wine has an intense and fresh bouquet with a hint of spice, red fruits and cherry. Delicious with many dishes but is best suited to robust ones such as roast beef, steak or roast lamb.
Recipe Suggestion: Roast Topside of Beef with Pink Peppercorn Crust
Bolé Bianco Spumante Brut (75cl), Now £8.66

A delicate and aromatic Italian fizz with flavours of green apple, conference pear and fresh lemon zest. The perfect accompaniment to seafood.
Recipe Suggestion: Fish Tacos
Yalumba Y Series Viognier (75cl), Now £7.50

This Australian white has hints of honeysuckle, lemon and lychee with hints of ginger and five spice to finish. Tasty alongside spicy dishes.
Recipe Suggestion: Lightly Spiced Paneer Flatbreads
Vilarnau Cava Brut Reserva Gaudi (75cl), Now £9

A delicious cava with crisp green apple and ripe pear flavourings and a touch of toastiness and ripe fruit. Perfect as an aperetif, with seafood and shellfish or lamb and rice dishes. Pairs well with Parmesan.
Recipe Suggestion: Roast Lamb with a Parmesan Crust
Delta Block Zinfandel Lodi (75cl), Now £9.75

An intense and fruity red wine with notes of sweet spice, mocha and dark black fruits of plum, black cherries and strawberries. Pair with BBQ ribs, beef brisket, moussaka and other aubergine dishes.
Recipe Suggestion: Moussaka
Ridgeview Bloomsbury (75cl), Now £21

This sparkling wine has a citrus fruit aromas with hints of melon and honey. Perfect with crab, canapes and smoked salmon.
Recipe Suggestion: Asparagus & Hot Smoked Salmon Risotto 
Sébastien Vaillant Valençay (75cl), £9.37

This wine is light lemon is in colour with a lovely grassy, citrus nose showing plenty of zesty Sauvignon Blanc aromas. Goes well with goats' cheese.
Recipe Suggestion: Goats' Cheese, Potato and Thyme Tart
Kanonkop Kadette Pinotage (75cl), Now £10.31

A deep purple red with aromas of red fruits and sweet spice, plum and redcurrant flavours. Pairs well with BBQ meats, pasta and spicy Asian dishes.
Recipe Suggestion: Roast Tomato & Tallegio Pasta Bake
Chapel Down English Rose (75cl), £9.37
An elegant rosé with soft summer fruits, floral notes and a refreshingly crisp finish. Great served chilled with barbeques, salads and grilled shellfish. 
Recipe Suggestion: Sweet & Spicy BBQ Brisket 
Janare La Guardiense Greco Del Sannio (75cl), Now £6.75

A fresh and zesty white wine with melon, peach and almond flavours, the perfect partner to seafood dishes. 
Recipe Suggestion: Salmon Fillet with Honey & Wholegrain Mustard
Domaine Pontbriand Pays De Vaucluse (75cl), Now £6.75

An intense, fruity red with notes of blackberry, blackcurrants and violet which pairs well with lamb.
Recipe Suggestion: Super Easy Herb Marinated Lamb Chops
---
A Bit About Our History With Wine
Booths have a proud history of importing fantastic quality wines since 1870, with a current range of over 600 wines, sourced and curated by our wine buyer Victoria Anderson. She honed her wine tasting and buying skills at a fine wine merchants in London, buying wines from all over the world, before joining us here at Booths.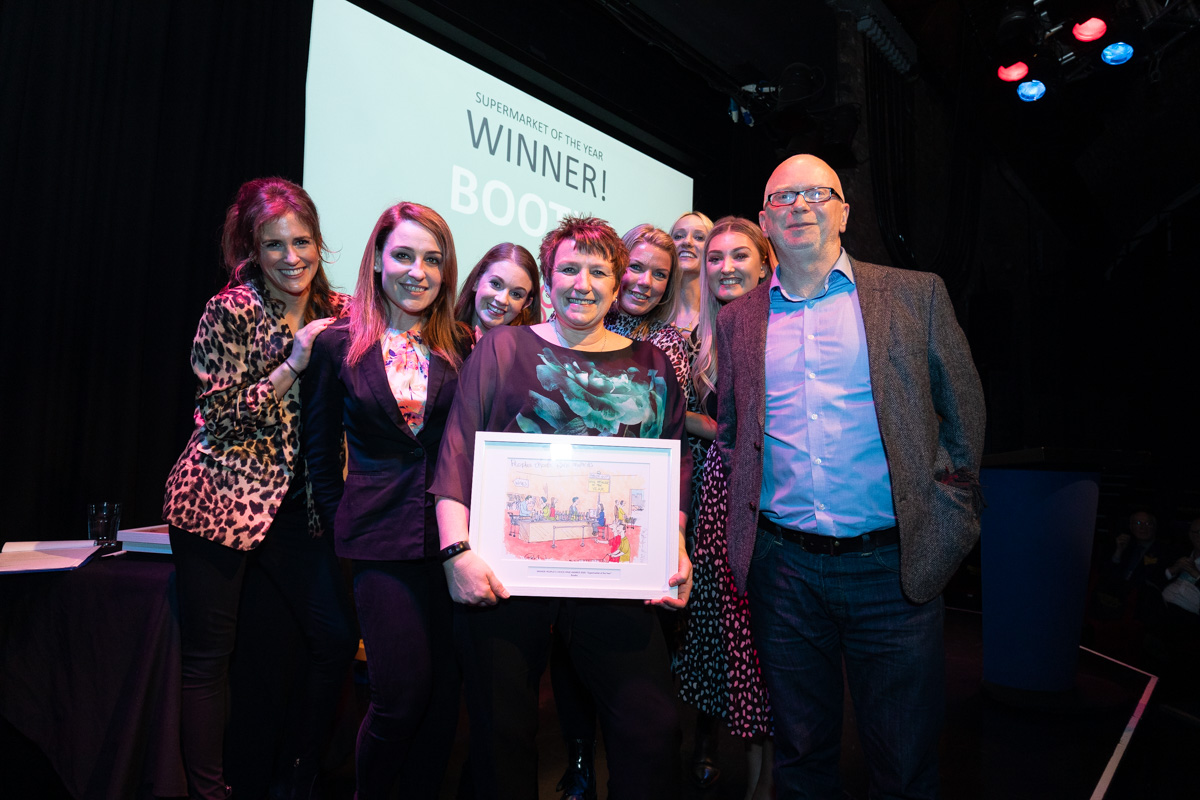 We're proud to say we won Best Wine Supermarket at the People's Choice Wine Awards
''As a small-scale retailer up against such household names, it's humbling to be recognised by those who matter the most – our customers.

At Booths, sourcing exceptional food and drink underpins our buying ethos. I look for wines that offer quality and provenance but I also look for wines that are more adventurous enabling us to offer such a diverse and  exciting range of award-winning wines.''
To see the other awards we've won visit our Awards page by clicking here.
Please note that some products may only be available in larger stores – feel free to give your store of choice a call with any enquiries. Find your nearest store and their contact details by tapping the button below: