Wine at Booths – Latest Wine Offers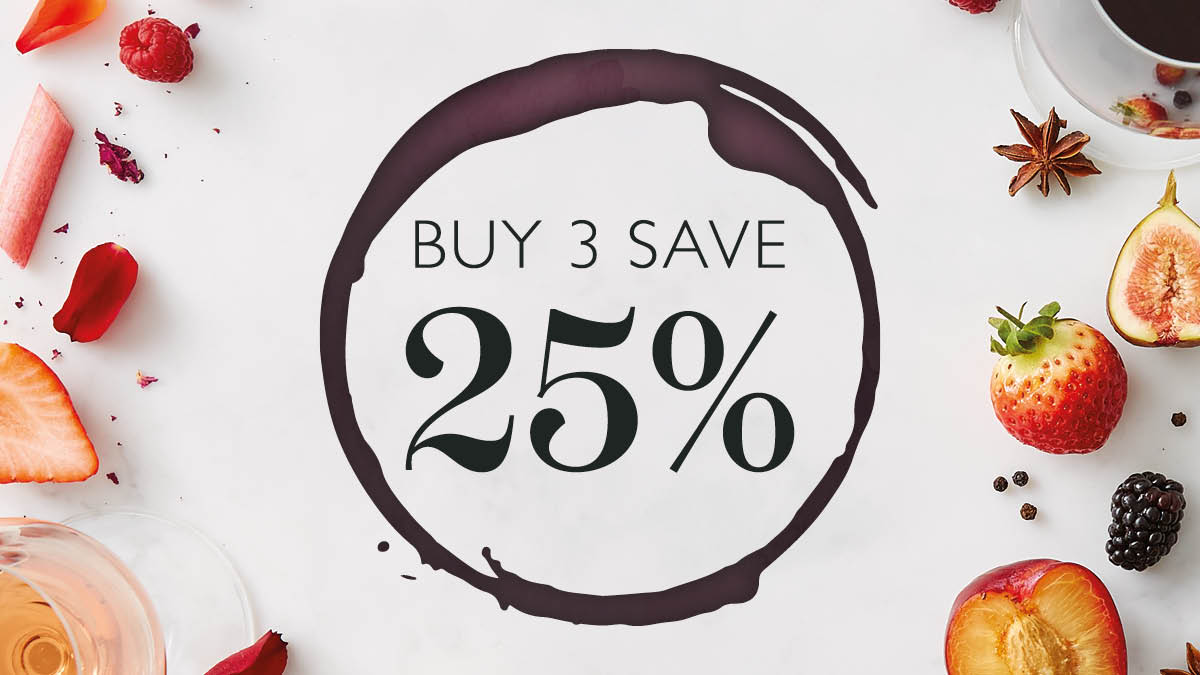 We regularly hold wine events throughout the year, with special offers across a wide range of wines. Our next event is running from 12th February – 10th March 2020 where you can save 25% across a selection of wines and sparkling when you buy three. Don't forget, you can also save 5% on purchases of 6 bottles of wine all year round, this is deducted after any other offers are applied.
Our Wine Buyer Victoria has hand picked a selection of wines she recommends trying during this event, all included in the offer. To help you discover new wines that you'll actually enjoy, she's included a little description of the wine type for you.
Featured Wines
The Capeography Co Cloudscape Cinsault (75cl) £9.00

If you like light and fruity reds, you'll enjoy this South African red from the vineyards lying in the shadow of Paarl Mountain. Tasting notes of plum, blackberry and vanilla make this wine perfect alongside sticky duck dishes.
Botham All Rounder Pinot Grigio (75cl) £8.00

All wines from the Botham range are sourced by Sir Ian Botham himself. This fresh and zesty wine is touched with flavours of pear and apple with hints of citrus flavours. Enjoy alongside lighter fish dishes and seafood.
Domaine de Pellehaut Harmonie Rouge (75cl) £8.75
Light and fruity, this wine has lovely notes of blackcurrant and blackberry, pepped up with notes of pepper and cocoa. Enjoy with mild, creamy cheeses, seared Asian style tuna, chicken with creamy sauces or a herb crusted rack of lamb.
Premius Cremant De Bordeaux (75cl) £12.00

A fresh, light sparkling wine with notes of stone fruits, lime, Granny Smith, and pear. Serve alongside lighter desserts centered around nuts, honey, fruits, or biscuits, such as pavlova.
Domaine de Pellehaut Harmonie Blanc (75cl) £8.75

An aromatic and fresh white, with lemon, peach, grapefruit, elderflower and lime blossom coming through. Pairs well with pork, salmon, shellfish and vegetarian dishes.
Sospiro Valpolicella Ripasso (75cl) £12.25

A full bodied bold red with notes of bramble fruit, cherries and spices. Great with game, roasted meats and hearty Italian dishes such as tagliatelle al ragù.
Booths Sauternes (37.5cl) £14

A sweet wine with notes of citrus, apricot jam, spices and honeyed fragrances. Try as an apéritif with duck liver pâté, after a meal with strong blue cheese such as Roquefort, or with creamy desserts such as crème brûlée.
The Capeography Co Cloudscape Sauvignon Blanc

Fresh and zesty sauvignon blanc with aromas of freshly cut grass. Hints of asparagus and sliced red apple flavours make this the perfect match for sea bass grilled on the barbeque.
Via Nova Merlot (75cl) £7.00

Light and fruity with abundant red cherry and plummy characteristics. A medium bodied wine with soft red berry fruits which is a great match to beef, lamb and game dishes.
Peter Yealand Sauvignon Blanc Rosé (75cl) £10.00

A rich and fruity rosé with an enticing bouquet of pomegranate, fresh strawberries and honeysuckle, that matches well with seafood, chicken, salads and pasta dishes.
Monte del Frà Lugana Bianco (75cl) £13.50

Aromatic and fresh white, with delicate scents of blossoms, apricots, peach and almonds. A good partner to mushroom pasta dishes.
A Bit About Our History With Wine
Booths have a proud history of importing fantastic quality wines since 1870, with a current range of over 600 wines, sourced and curated by our wine buyer Victoria Anderson. She honed her wine tasting and buying skills at a fine wine merchants in London, buying wines from all over the world, before joining us here at Booths.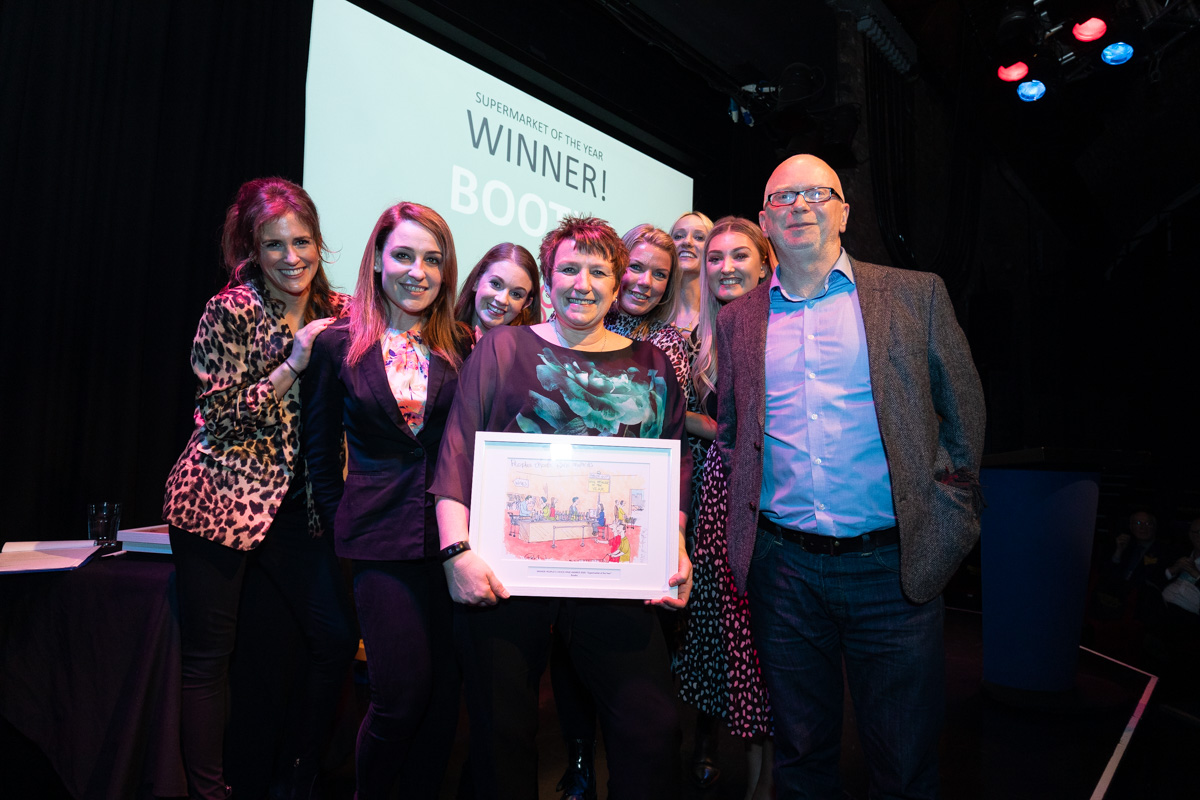 We're proud to say we won Best Wine Supermarket at the People's Choice Wine Awards
''As a small-scale retailer up against such household names, it's humbling to be recognised by those who matter the most – our customers.

At Booths, sourcing exceptional food and drink underpins our buying ethos. I look for wines that offer quality and provenance but I also look for wines that are more adventurous enabling us to offer such a diverse and  exciting range of award-winning wines.''
To see the other awards we've won visit our Awards page by clicking here.
Please note that some products may only be available in larger stores – feel free to give your store of choice a call with any enquiries. Find your nearest store and their contact details by tapping the button below: