We've Updated Your Longton Store!
Written on October 24th, 2019
---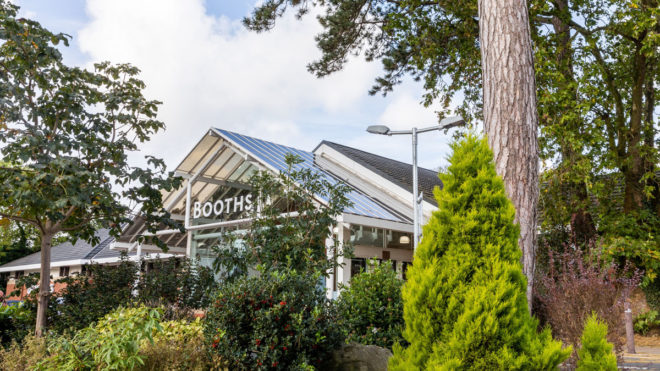 We've made some exciting changes to your Longton store, including refurbishing the store's café, which is now open!
Although Booths has been a part of Longton since 1927, your current Longton store was built on the site of an old mansion house back in 2001, and is surrounded by protected trees. The redesign of the café has been inspired by these trees, making use of an autumnal forest colour palette and featuring a tree art installation. After listening to your feedback, as part of the refurbishment we've added in hot food facilities to the cafe so we're now serving a selection of delicious hot meals too, such as eggs benedict, curry and fish and chips.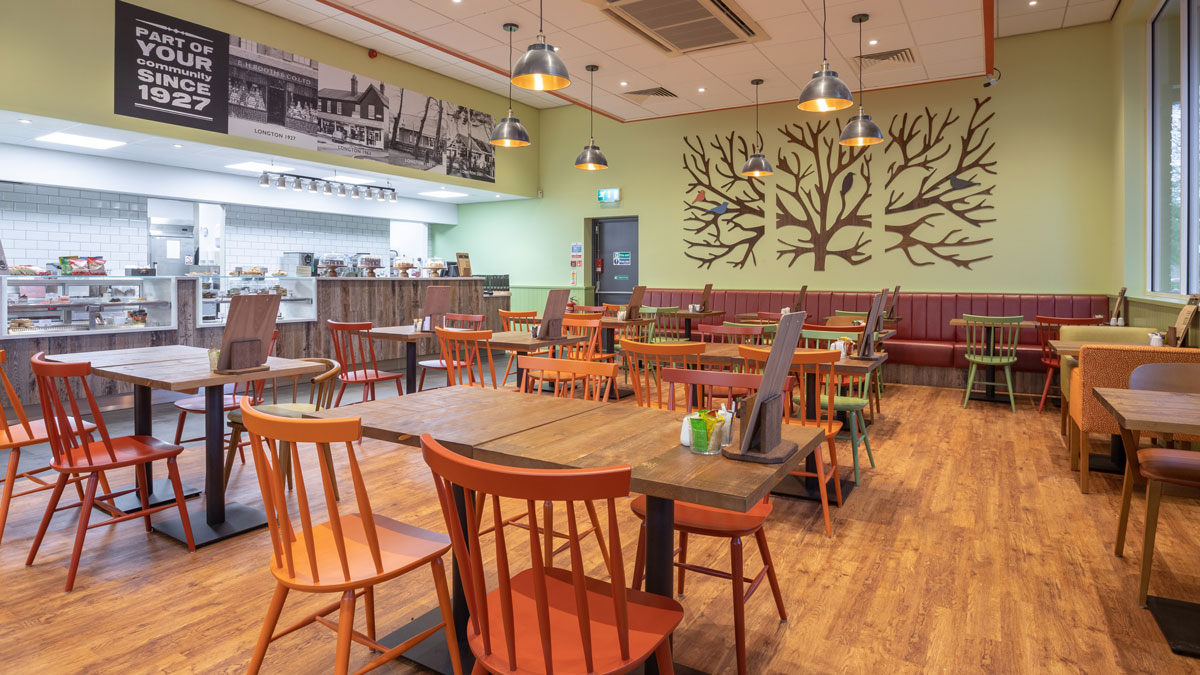 Other changes you'll find in store:
Catch Of The Day
New to the store, a fish counter! Our fishmonger is ready to greet you and recommend the best fish for your recipe. The fish on our counters is sourced from one of the few local, independent, family-run wholesale fish and seafood suppliers in the North West of England, My Fish Company. Based in Fleetwood with its strong history in the fishing industry, they're able to deliver the freshest quality produce to us for our customers day in, day out. View our film to find out more by tapping here.
Fresh Fruit And Veg
Our new look produce department is brimming with seasonal fruit and vegetables. We've redesigned the space to make it much easier to shop.
Environmental Considerations
The lights across the store have been replaced, changing to LED lights, which are kinder to the environment. Our fridges and freezers have also been replaced by C02 fridges and freezers to reduce our carbon footprint.
What Else Is In Store?
Hot Counter
Visit the hot counter for breakfast and pick up a bacon or a sausage swirl sandwich and an orange juice for £3 with our breakfast meal deal. You'll find a variety of tasty hot dishes at lunchtime too.
Delicatessen
You'll find a large array of the best deli goodies made in Booths country and beyond at our delicatessen counter. From award-winning pies, to cooked meats and gourmet scotch eggs made in Greater Manchester, plus plenty more besides.
Cheesemonger
You'll find some of the best cheeses made in Booths country on our cheese counter, as well as cheeses that are the best of their type. Our team are happy to give you have a taste and advise you on which to choose, should you need any help.
Butcher
Our butcher's counter is fully loaded with enough British beef, lamb, pork and chicken for a real meat feast, all prepared at our site in Preston, and our trained butchery staff will be pleased to help you choose the right cut for your dish.
Lunchtime Food To Go
Not in the mood for a hot lunch? Treat yourself to an award winning tasty lunch to go and choose a sandwich, two snacks and a drink with our 4 for £4 meal deal.
3 For £10 on Selected Fresh Meat And Fish Packs
Visit the fridges to choose from a variety of fresh meat and fish packs in the offer, view the full list here.
My team and I are really excited to welcome you to your new look Booths store in Longton and we look forward to seeing you soon.

Store Manager Aimee Kelly

Prices correct at time of publication, subject to change.