Celebrate #LoveLamb Week
Written on September 1st, 2017
---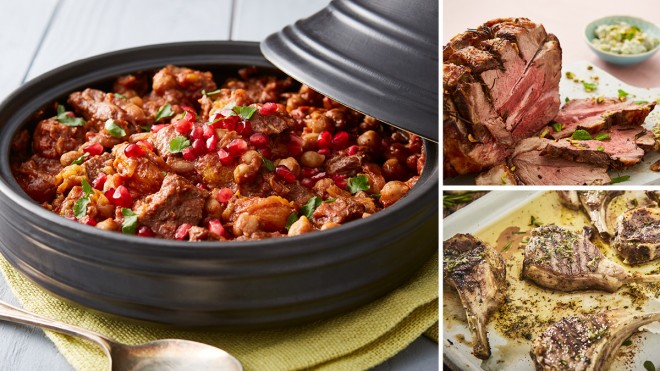 #LoveLamb week is here, and it's all about celebrating the wonderful meat that is lamb. At Booths we're proud to supply fresh 100% British lamb from our Butcher counters and fridges, as well as some very special seasonal varieties:
Herdwick
We are the only major retailer to stock Herdwick meat, a breed of sheep which are reared on the Cumbrian hills at heights upwards of 3,000 feet (about 1,000 metres) and graze on wild grass and forage. This diet gives the lamb a distinctive gamey flavour. The Herdwick lamb season usually runs from mid-January until mid-June, with mutton available to order at Christmas.
We aim to improve the viability and profitability of upland farming, guaranteeing a fair price for local farmers. Farmer Ian Knight sources Herdwick from several local farms and supplies it to Booths for a guaranteed fair price:
One of the worst things about farming is the uncertainty of the value of lamb. Working with Booths guarantees secure demand and a fair price for our Herdwick lamb. This enables farmers to plan ahead and invest in a sustainable future for their businesses.
Booths meat buyer David Simons explains:
Herdwick is certainly one of Booths hero products and there is growing demand for this meat, with its distinctive gamey flavour of the fells.
Saltmarsh Lamb
Grazing on samphire and herbal grasses gives saltmarsh lamb a distinctively sweet flavour. Ours is supplied by tenant farmers on the Holker Hall Estate, whose lambs live on the saltmarshes of the Cartmel Peninsula on Morecambe Bay. We sell this seasonal Cumbrian treat as a variety of cuts, and though your first taste of saltmarsh lamb should be kept plain, the second could be this veggie-packed warm salad.
Here are some of our favourite lamb recipes to give you a little inspiration, simply click the titles to look at the recipe:
Lamb Tagine
Classic Roast Leg of Lamb
Super Easy Herb Marinated Lamb Chops
Lamb & Ale Soup
Greek Lamb Meatballs
You can follow #LoveLamb on Facebook here, or why not get involved and tweet a few of your favourite recipes @LoveLambWeek using #LoveLamb.