What's For Tea?
Written on March 1st, 2023
---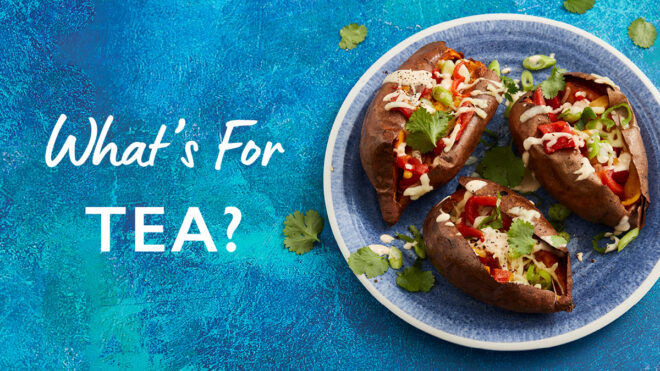 We know the weekly shop can sometimes be a daunting task filled with long lists and teatime plans to limit buying unnecessary items. That's why we have selected our favourite recipes to create a 5 day meal planner to make your next shop simpler.
We've included some vegetarian options and meat and fish from our 3 for £12 range to protect your palates and pockets this season. Why not try one of our recipes below this spring?
Monday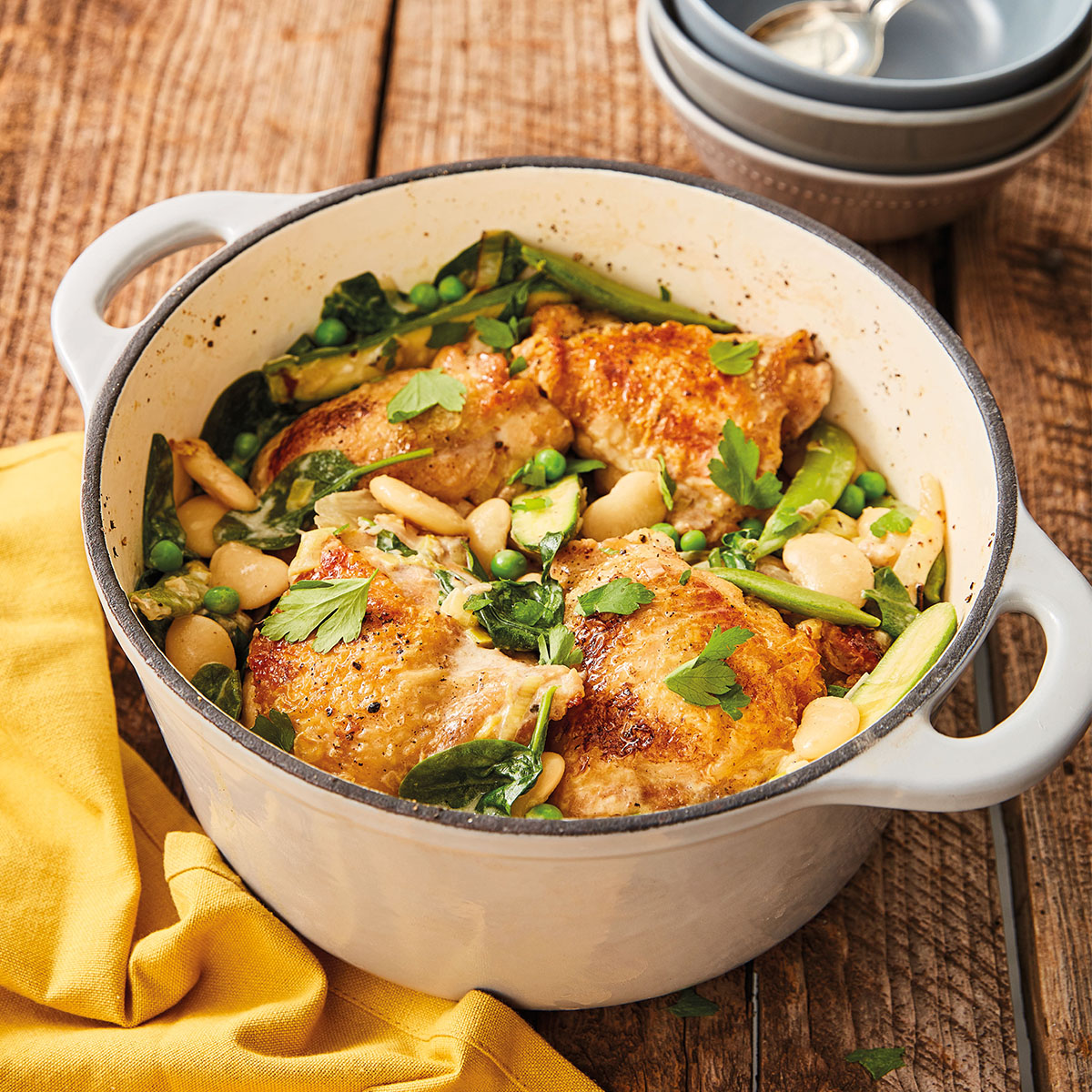 Spring Chicken One Pot
A delicious one-pot chicken recipe that is packed with chicken thighs cooked in a white wine sauce and paired with vegetables – perfect for the whole family.
View the recipe by clicking here.
---
Tuesday
Salmon en Papillote
This recipe is perfect for seafood fans- a delightful Mediterranean style salmon en Papillote which is bursting with flavour and perfect for a dinner with guests.
Check out the recipe by clicking here.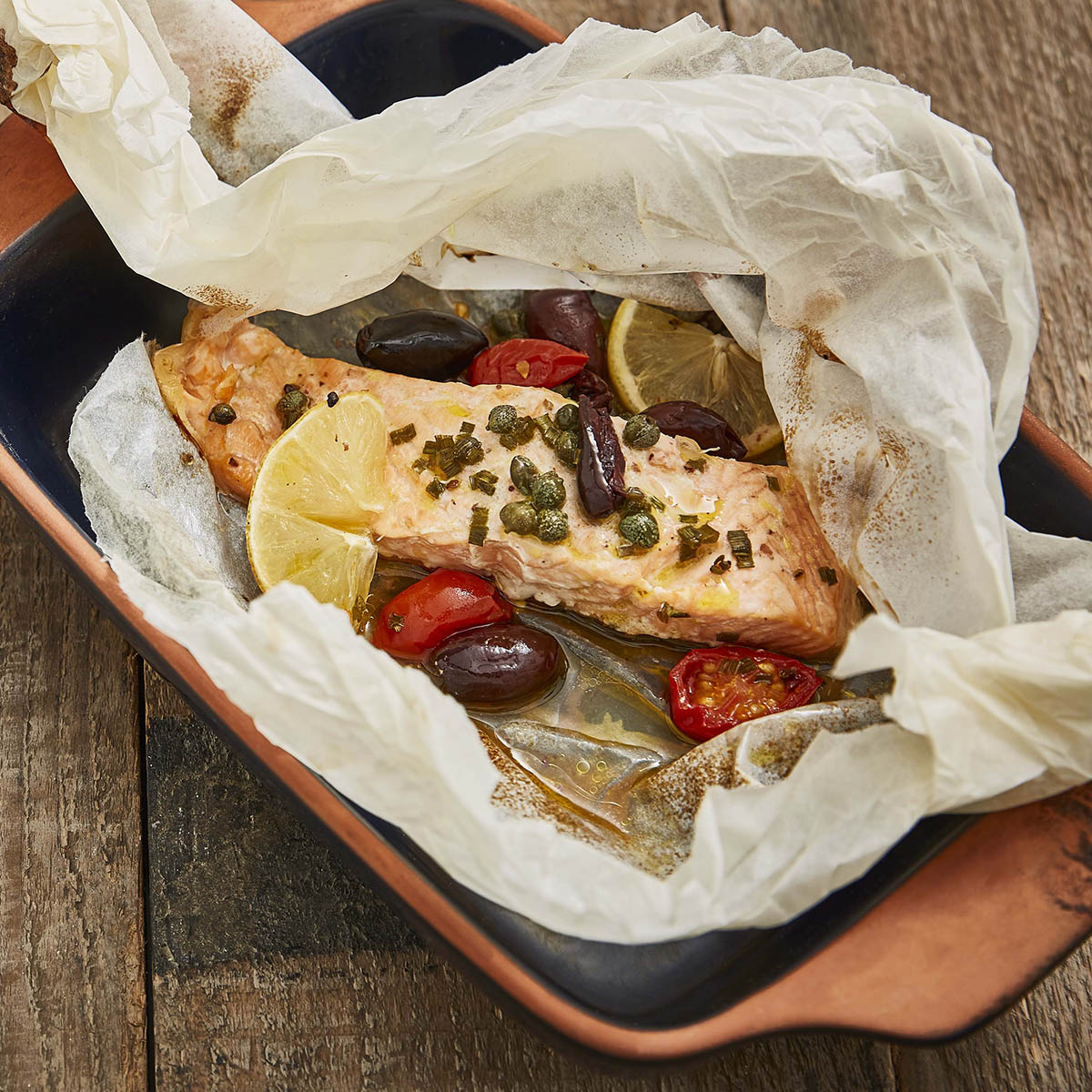 ---
Wednesday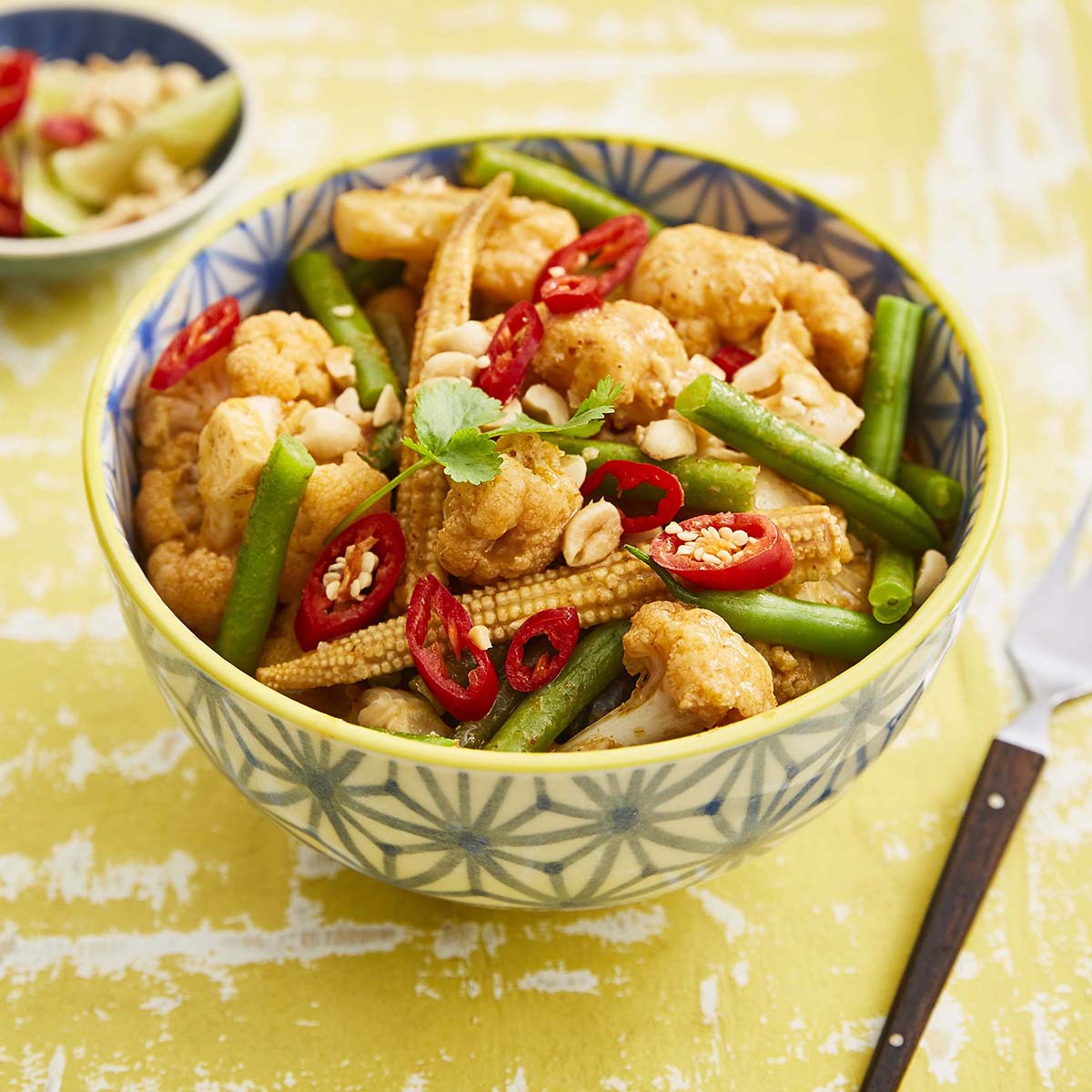 Quick Thai Red Cauliflower Curry
Ready in just 17 minutes this vegetarian red Thai cauliflower curry is delicious, made super easy by using a ready-made curry paste or you can make your own if you prefer.
Visit the recipe here.
---
Thursday
Loaded Veggie Sweet Potatoes
This vegetarian recipe is packed with flame roasted peppers and topped with a delicious spicy mayonnaise.
Visit the easy to make recipe by clicking here.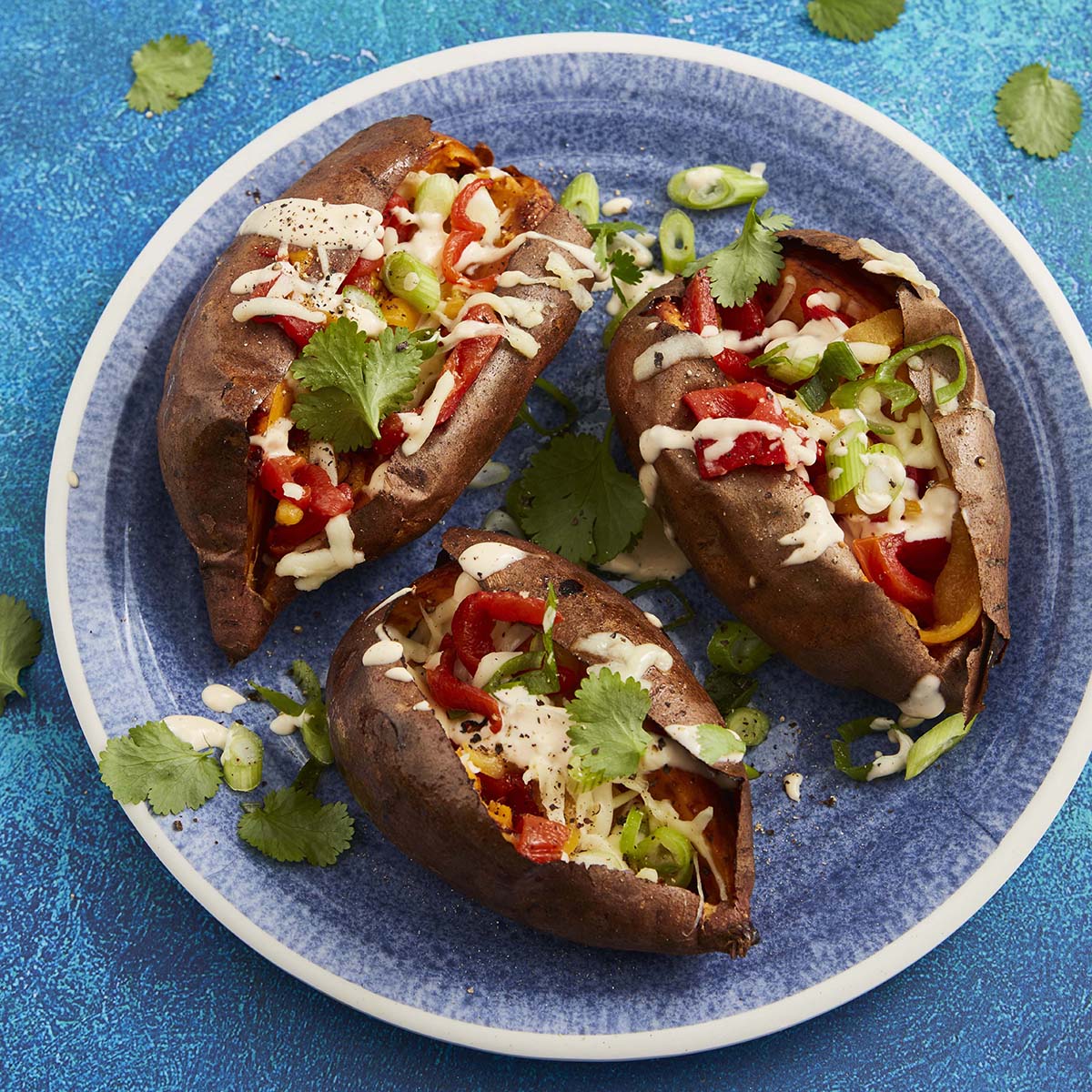 ---
Friday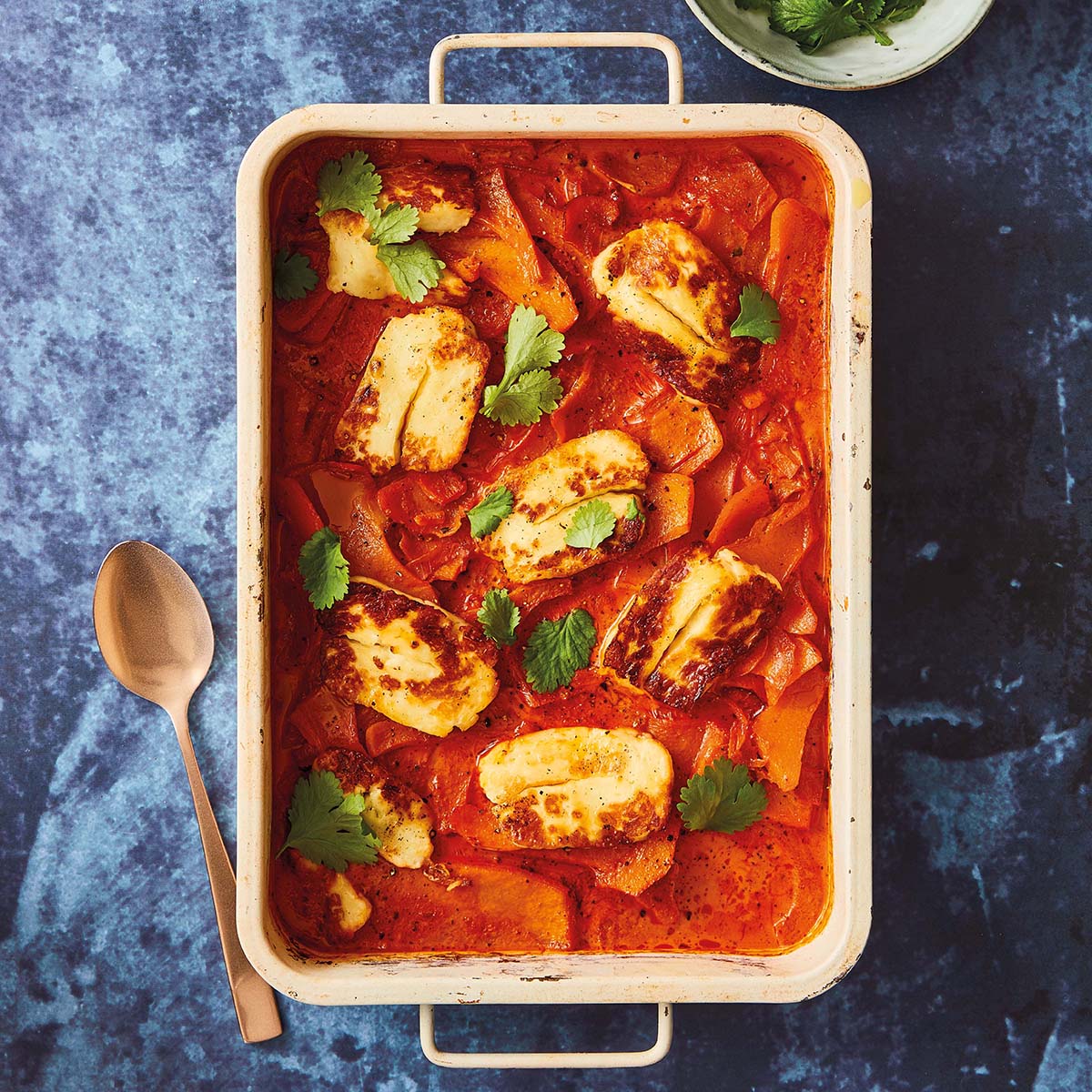 Squash & Halloumi Bake
This traybake is ideal for two and ready in under 20 minutes! Deliciously baked butternut squash, coated in a tandoori paste and topped with grilled halloumi.
Visit the recipe by clicking here.
---
Enjoyed there recipes? You can discover our full range of recipes by clicking here. We've got everything from desserts to drinks and starters to suppers!
You can also browse our 3 for £12 Fresh Meat & Fish offer by clicking here.