Recipes for Veganuary
Written on January 4th, 2019
---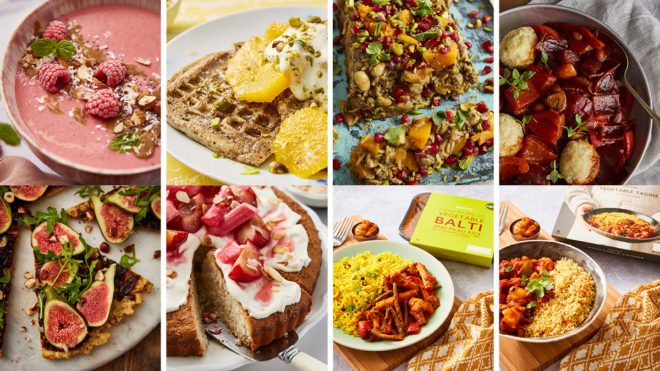 If you're trying out Veganuary this year or just wanting to make more vegan recipes at home, why not try out a few of our favourites below? Just tap on the names to view them.
It's worth taking a look at our list of easy pick up in store vegan favourites too, you might just be surprised! Tap here (opens in new window)
Breakfast
Main Meals
Hungarian Style Stew with Dumplings
Dessert
Made For You
Find these delicious meals in the fridges in store!
Booths Vegetable Balti with Pilau Rice, 400g Was £3.50 Now £2.50 ends 22/01/19
Booths Vegetable Tagine with Cous Cous, 400g Was £3.50 Now £2.50 ends 22/01/19
We'd always advise checking before you travel for any specific products. Find your nearest store and their contact details by tapping the button below.