Platinum Jubilee Menu Ideas — A Spread Fit For A Queen
Written on May 24th, 2022
---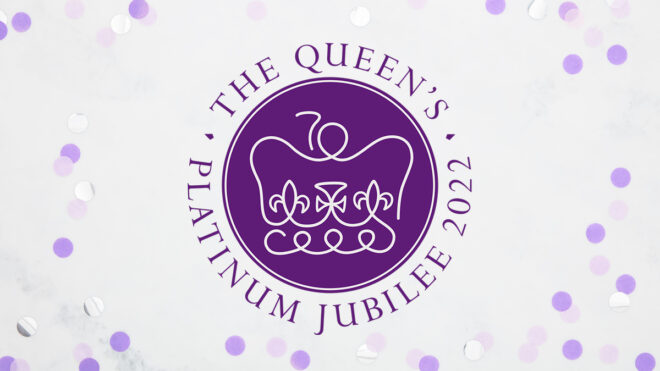 From bakes to BBQs, take a look our Platinum Jubilee menu ideas! We've brought together a selection of our favourite recipes to help you create a spread fit for a Queen, to celebrate Her Majesty's Platinum Jubilee in 2022.
After a fantastic 70 years of dedicated public service, Her Majesty The Queen will become the first ever British Monarch to celebrate a Platinum Jubilee, having been our Monarch since 1952. There will be celebrations aplenty up and down the country from street parties to family BBQs to sophisticated soirees, and we have plenty of ideas to inspire a right royal Platinum Jubilee menu.
Buffet
No Chicken Coronation Sandwich Filling & Crayfish With Peppercorn & Tarragon Mayo Sandwich Filling Recipe
Give the buffet sandwiches the royal treatment with our two indulgent sandwich fillings, including our meat-free twist on a classic coronation chicken recipe.
Rainbow Pie Recipe
A tasty vegetarian pie, packed with all of the colours of the rainbow.
Sausage & Veg Picnic Rolls Recipe
A luxurious take on classic sausage rolls, including plenty of hidden veg!
Bluebell Black pudding Scotch Egg Recipe
This recipe for scotch eggs was created by our Booths distribution team who are based at Bluebell Way and elevates the classic scotch egg recipe to another level.
BBQ
Two Ways with Prawn Skewers
Two different recipes to create tasty prawn skewers on the BBQ.
Chilli Beef Burger Recipe
Elevate your burgers with fresh and dried herbs added into the mix, packing in the flavour!
BBQ Sweetcorn with Chilli Butter
Give a classic BBQ side a little kick with a touch of chilli!
Desserts
Jubilee Cupcake Cones Recipe
Specially created to celebrate the Jubilee, and baked and decorated for our photoshoot by our HQ colleague Sarah, a huge royalist!
Local Strawberry and Mascarpone Tart Recipe
Light and sophisticated, this sweet strawberry is one to share. It's even better made with local Booths Country strawberries!
The Boho Baker's Strawberries and Cream Cheesecake Recipe
Using fresh, British strawberries this strawberry cheesecake recipe is a crowd pleaser.
Bakes
Earl Grey Tea Scones Recipe
Bringing together two British traditions, tea and scones, into one tasty bake.
Drinks
Prosecco Float Recipe
Who says ice cream floats are just for the little ones?
English Garden Gin Cocktail
Our English Garden cocktail is the perfect complement to any garden party or even with an afternoon tea.
To find out more about what Jubilee celebrations are going on near you or how to get involved, visit the Platinum Jubilee website by clicking here.