MediaCityUK, Salford
Welcome to your MediaCityUK store!
To view our latest Coronavirus updates, click here.
The toilets at this store are currently closed, we are sorry for any inconvenience.
---
We provide a wide range of fresh food and groceries, as well as an excellent range of wines and ales. The vast majority of our fresh food is sourced within our region because of our commitment to working with suppliers in the four counties we operate in, Lancashire, Cheshire, Cumbria and Yorkshire.

Parking at Media City Store
There are two car parks available at Media City store for customer use, both owned and managed by Peel Holdings. There is a short stay outdoor one directly opposite, priced at £2.50 for 1 hour, £4.50 for 2 hours. The short stay car park has free parking for 30 minutes for Booths customers, however you must be parked in the designated blue bays.
There is a larger 24hr multi storey directly above the store with lifts down to store level.
Deliveroo
We're currently trialing an on demand service with Deliveroo at our MediaCity store. You can choose from over 300 products and have them delivered straight to your door, contact-free in as little as 30 minutes. Including fresh fruit and veg, bakery, ready meals, fresh meat and fish and much more!
You can now order hot food on demand through Deliveroo, whether it's a quick lunchtime treat or an easy evening meal.
For more information, click here.
How We Can Help
Did you know as a store we have chosen support the following charities throughout 2018:
St Annes Hospice Charity No. 258085
The Rainbow Dream Charity Charity No. 1170397
Kidscan Charity No. 1094946
At our stores we like to support our communities in any way that we can. If you'd like to get in touch with us to see how we can help you, whether it's using our café space out of hours, or a donation to your raffle please get in touch. You can find the store manager's details, a contact email address and telephone number on the right if you're viewing on desktop, or below if you're on mobile.
In Store Facilities
Amazon Lockers
Bakery
Breakfast Bar
Cheesemonger
Delicatessen
Extended Opening Hours
Freshly Prepared Sandwiches
Hot Food
John Lewis Click and Collect
Juice Bar
Lottery
Olive Bar
Salad Bar
Speciality Oils & Vinegars
Blog & Latest News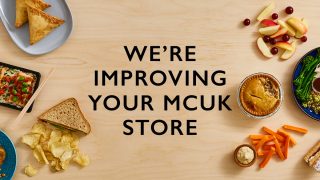 Written on March 15th, 2018
---
Your Booths MediaCityUK store is undergoing some significant changes in the coming weeks to ensure we continue to deliver the very best products, range and service to you. We're increasing and improving our … Read More