MediaCityUK, Salford
We are really proud to have opened our 27th store right at the heart of MediaCityUK. The two storey shop provides a wide range of fresh food and groceries, as well as an excellent range of wines and ales. Not only just plain delicious, the vast majority of our fresh food is sourced within our region because of our commitment to working with suppliers in the four counties we operate in, Lancashire, Cheshire, Cumbria and Yorkshire. So if you want a true taste of the country – the freshest vegetables from Hesketh Bank, seasonal salt marsh lamb from Morecambe Bay or the most traditionally produced artisanal Lancashire cheese – you need look no further.
Available to taste this weekend in store we have:
Saturday 1st August & Sunday 2nd August
Booths Special Reserve, Barbers 1833, Double Roast Ham, Chorizo Piccante, Apple Topped Pork Pie, Big Tom Spiced Tomato Juice, C&B Dark Chocolate Gingers, Booths Cotes du Rhone, BeaverTown Neck Oil, Booths Touraine Sauvignon Blanc, Piel De Sapo Melon, Jackson White Bloomer, Jackson Brown Bloomer and Granny Cool Mango Curd.
In Store Facilities
Bakery
Booths Café
Butcher
Cheesemonger
Delicatessen
Extended Opening Hours
Fishmonger
Freshly Prepared Sandwiches
Hot Food
Juice Bar
Lottery
Olive Bar
Salad Bar
Speciality Oils & Vinegars
Blog & Latest News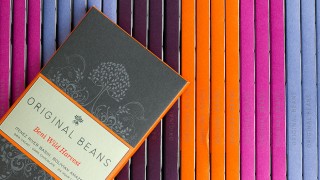 Written on April 29th, 2014
---
Many agree that good chocolate makes a bad day better. It's been said that Original Beans chocolate makes the world better. New in store, these four very special bars are made from some … Read More