Booths Christmas Recipes 2022
Written on November 30th, 2022
---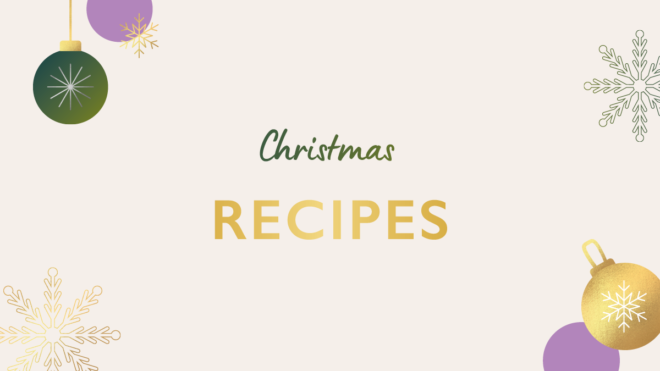 What's on your Christmas dinner menu this year? We've pulled together a selection of our Christmas recipes both new and old to inspire your festive menu. From traditional Christmas dinner ideas to Christmas side dishes and Christmas breakfast ideas, to edible gifts and Christmas leftovers recipes!
Christmas Breakfasts
If you're wondering what you can start the day with this year, take a look at our Christmas breakfast inspiration! Our spiced granola recipe can also be put into a pretty jar as a gift for someone special.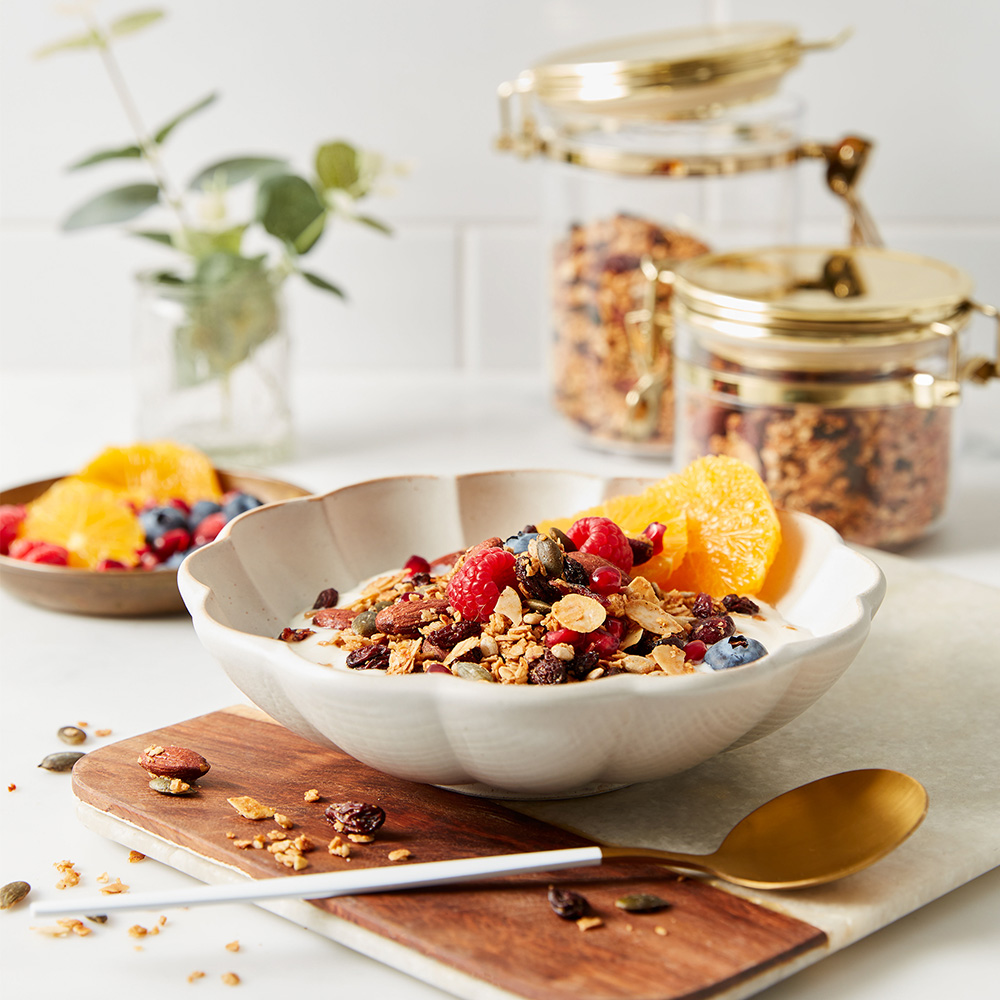 Christmas Spiced Granola recipe
Air Fryer Breakfast Wraps recipe
Cheesy Sausage & Egg Muffins recipe
Christmas Baking
Nana Lil's Mincemeat Fruitcake recipe comes from our colleague Sarah, if you look closely you can see Nana Lil in the picture! It's a delicious fruit loaf made with mincemeat mixed in, perfect as a last minute bake or to use up any mincemeat after Christmas.
This is my Nana's recipe for an all in one fruit cake. Her name was Lil and she was forever baking, something which has passed on through our family.

We have quite a large, close-knit family and my Nana and Poppa's house at Christmas has been described like a scene from Little Women. My Nana would be baking for weeks in advance and friends and family were welcome to come and go as they pleased.

I have lovely memories of growing up when the whole family would get together for Christmas dinner. We're a bit too big for that now so end up on a bit of a relay on Christmas Day around each other's houses and take every opportunity we can throughout the year to get together, whether for a big party or just popping round for a cuppa

Sarah, Pricing and Promotions Coordinator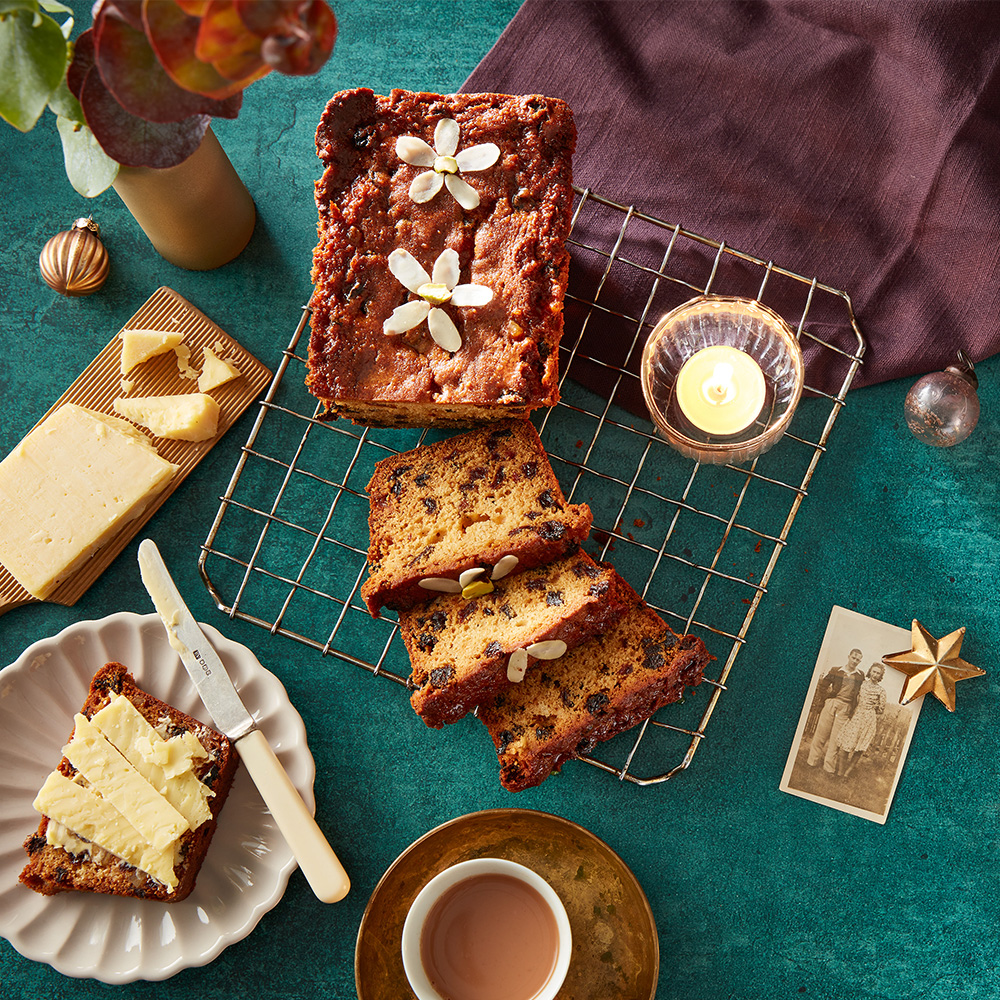 Nana Lil's Mincemeat Fruitcake recipe
Carole's Shortbread Mince Pies recipe
Christmas Tree Cupcakes recipe
Christmas Starters
We all know the classics of prawn cocktails and pate, but why not try something different to start?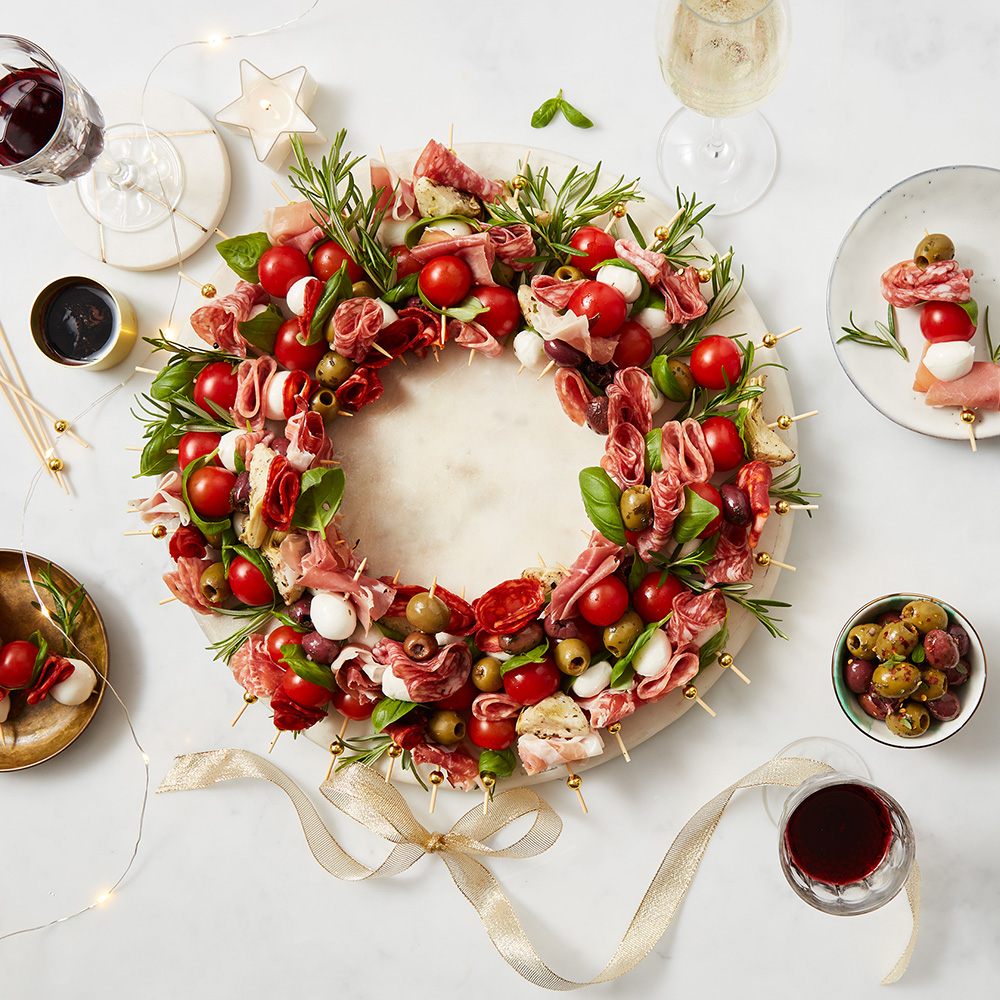 Antipasto Christmas Wreath recipe
Ben's Sprout & Bacon Soup recipe
Savoury Port & Stilton Macarons recipe
Traditional Christmas Dinner
Sometimes a classic recipe is what's needed for a traditional Christmas dinner.
Sticky Whisky Christmas Ham recipe
Our Colin's Classic Roast Beef recipe
Jill's Ballotine of Turkey recipe
Christmas Side Dishes
Make your Christmas sides sing with our recipes, it's easier than you think to create show-stopping festive roast dinner sides! In our vast variety of Christmas veggies you'll find tips for perfect roasties, our best mashed potato recipe, perfectly seasoned roasted beetroot (delicious with game), classic sprouts, roasted carrot & butternut squash mash and spiced seasonal greens.
When it comes to the easiest stuffing ever, our colleague John says
This has been a family favourite for the last ten years and always makes an appearance on the Christmas table, we even take it with us when we travel to relatives for dinner.

John, Head of Marketing & Trading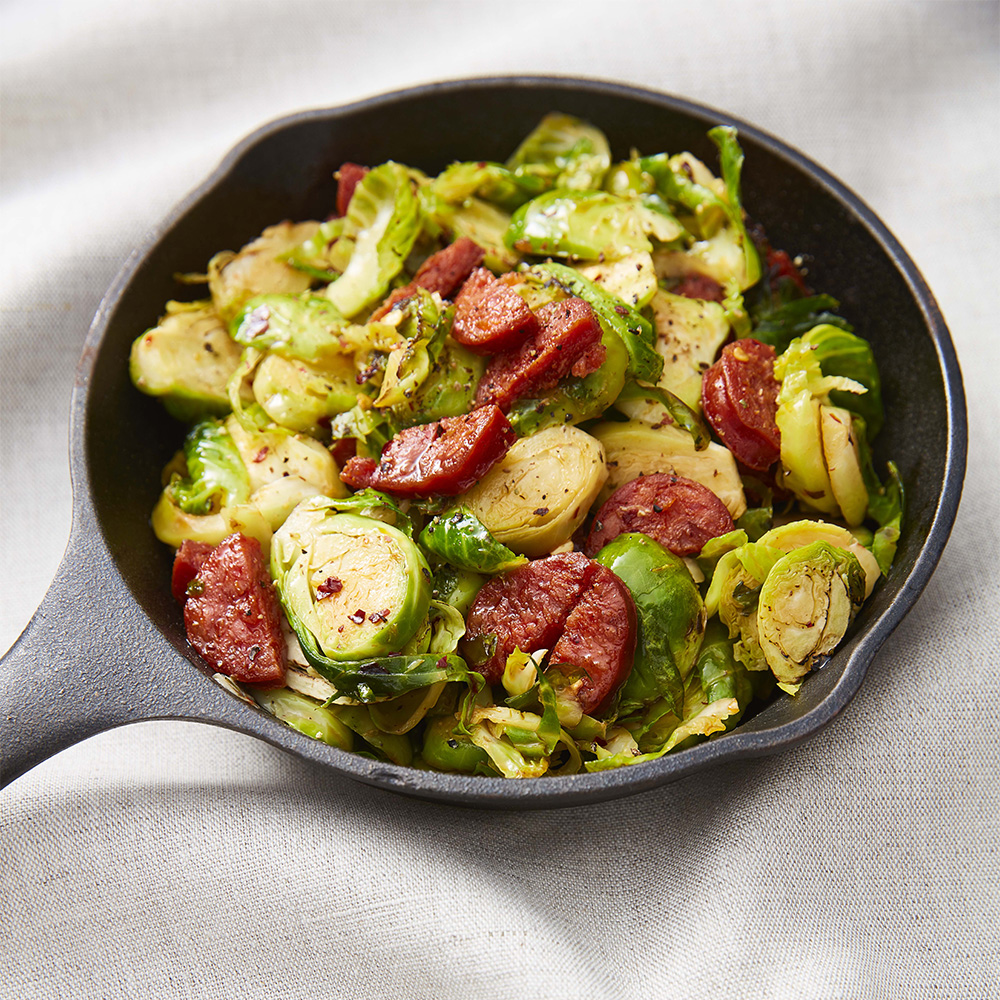 Sauteed Sprouts with Chorizo recipe
A Vast Variety of Christmas Veggies recipes
John's Easy Festive Stuffing recipe
Vegetarian Christmas Dinner
With more and more of us choosing the meat-free life, this is one occasion to push the boat out and make something truly delicious for your vegetarian roast dinner centrepiece. Our stuffed squash recipe is also vegan-friendly.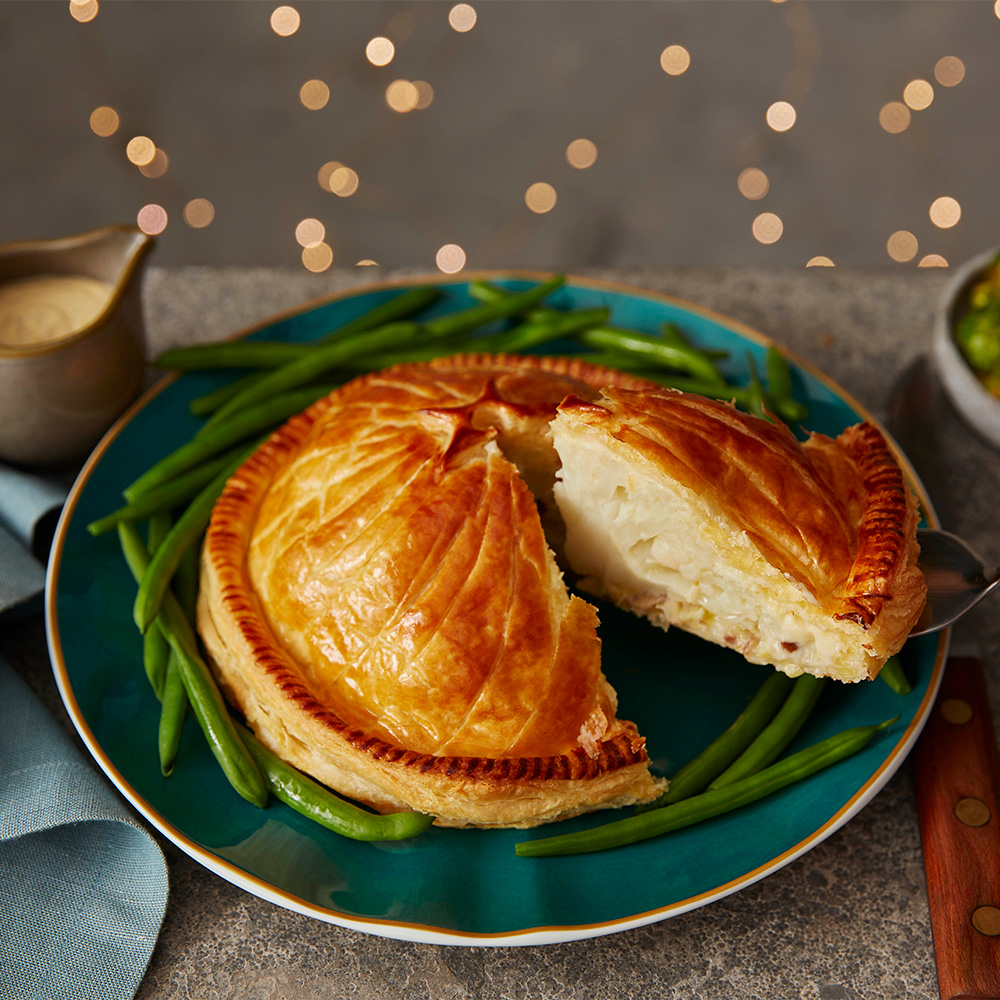 Cauliflower Cheese Pithivier recipe – vegetarian
Roasted Stuffed Butternut Squash recipe – vegan
Beetroot Wellington recipe – vegetarian
Christmas Desserts – Alternatives to Traditional Christmas Pudding
Not everyone is a fan of Christmas pudding, so you might be thinking about an alternative Christmas pudding to serve this year. The below ideas are also a handy way to use up leftovers such as panettone and mincemeat.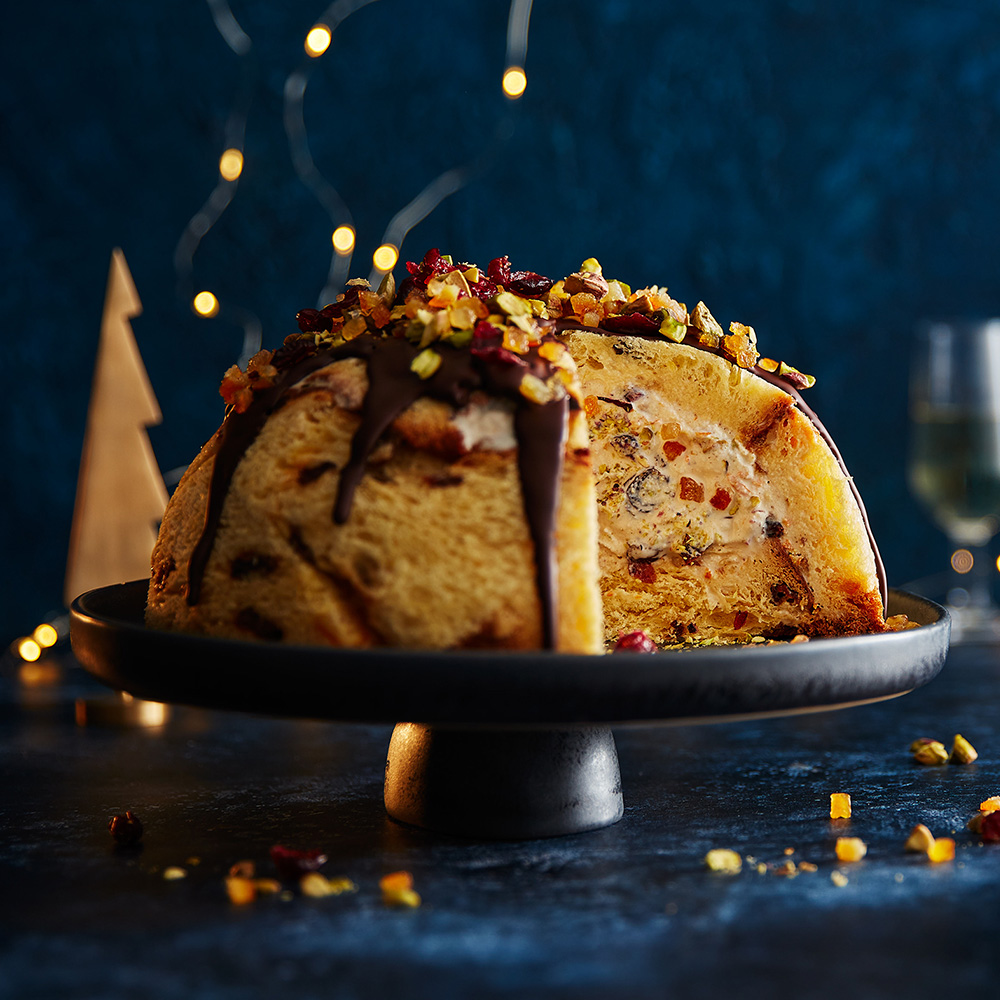 Panettone Ice Cream Bomb recipe
Megan's Mince Pie Cheesecake recipe
Gingerbread Pinata Cake recipe
Christmas Leftovers / Boxing Day Buffet Recipes
What to do with all of your Christmas leftovers? We all love a turkey curry, but if you're in the mood to try something different this year take a browse of our Christmas leftovers recipes below.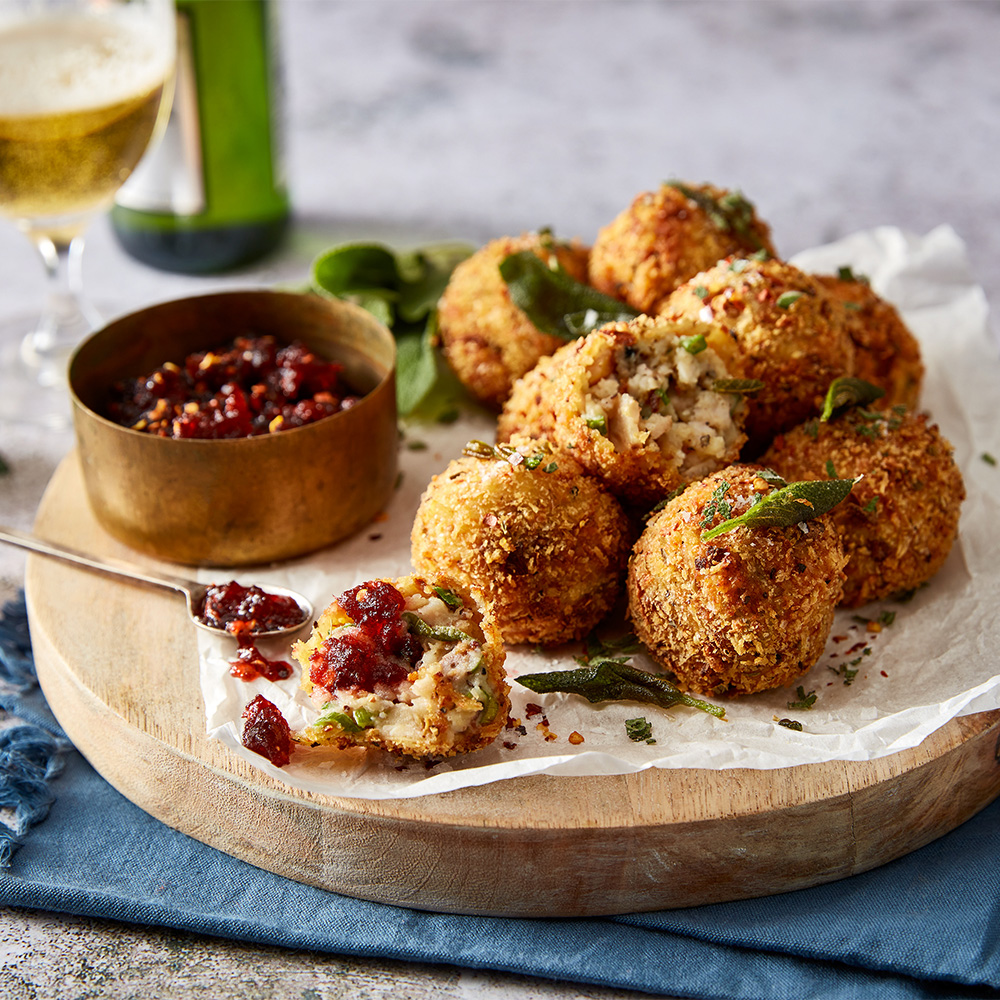 Rachael's Leftover Christmas Dinner Pasties recipe
Caramelised Christmas Pudding Ice Cream Sandwiches recipe
Homemade Edible Christmas Gifts
A delicious homemade edible gift is always well received, and the three recipe ideas we have for you are all very easy to make and look beautiful.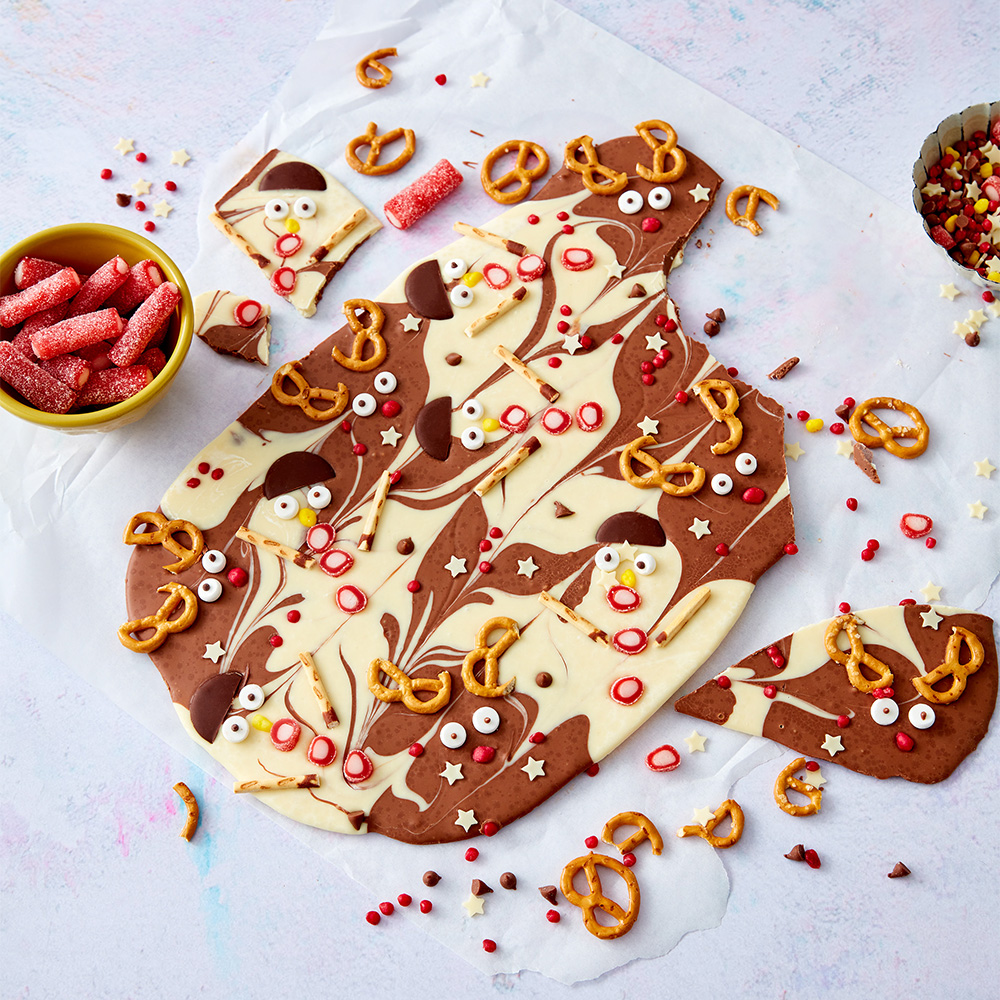 Christmas Chocolate Bark recipe
The Boho Baker's Chocolate Truffles recipe
Easy 5 Ingredient Microwave White Chocolate & Cranberry Fudge recipe
Happy cooking this Christmas!
Don't fancy cooking? Click here to order for Christmas online.