The Big Summer BBQ Brill Grill Blog
Written on July 2nd, 2021
---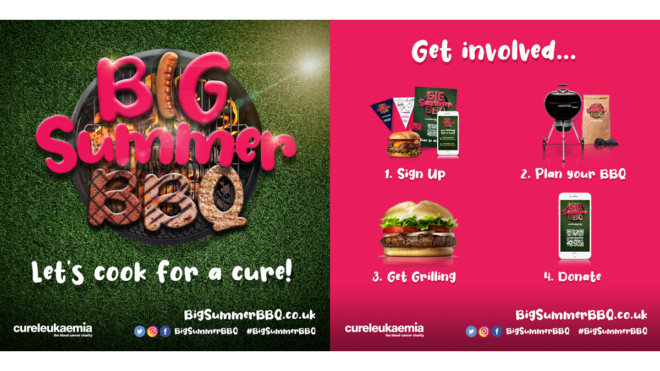 As part of our ongoing commitment to fundraising for Cure Leukaemia during 2021, we're delighted to be an official brill grill partner of Big Summer BBQ!
The Big Summer BBQ is a new fundraising initiative encouraging you to 'cook for a cure' by hosting BBQs for your family, friends, colleagues and neighbours throughout the year, in support of Cure Leukaemia.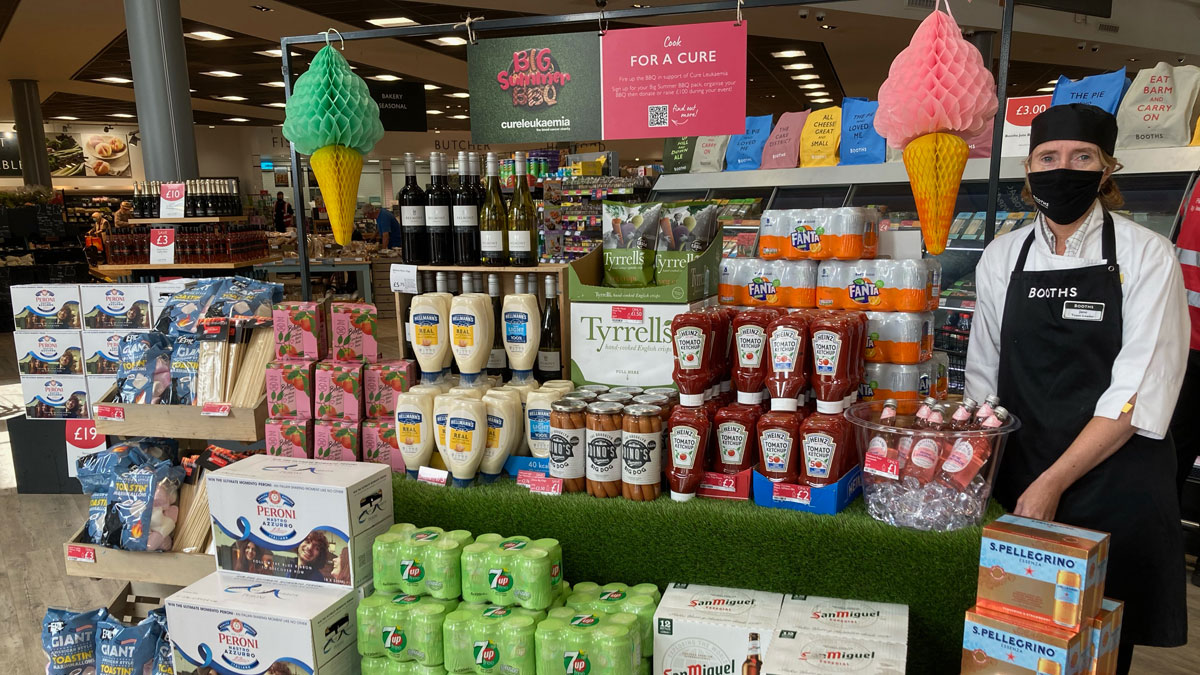 You can raise money with your BBQ however you'd like — perhaps by charging a small entry fee, charging for food and drinks, or holding a raffle. You'll find plenty of BBQ food ideas from us in store, through our amazon channels and online this summer, including our top Booths recipes for BBQs.
BBQ Ideas and Inspiration
Discover our Top BBQ Tips by clicking here, such as adding rosemary sprigs to your BBQ charcoal – it will smell fantastic and impart a subtle flavour into your dishes! Our round up of BBQ recipe ideas below includes BBQ side ideas, vegetarian BBQ recipes and even BBQ dessert ideas. Although technically not prepared on the BBQ, we included our pulled pork recipe as it's a popular favourite that can be prepared in advance and works perfectly to feed a crowd if there's a spot of rain. Whether you're cooking on a gas BBQ, a charcoal BBQ or using the oven, there's a dish to suit.
If you don't have the time to rustle up bespoke BBQ recipes, you'll find a wide selection of delicious ready-to-grill options in store from succulent sausages to burgers and vegetarian dishes, plus a whole host of readymade sides, dips, sauces and marinades. Planning a bigger party? You can order in advance from our Booths food to order website, just click here to explore.
If your postcode is eligible for Amazon Fresh delivery, you'll find us on there too. Prime members can enjoy same-day delivery. Click here to shop Booths on Amazon Fresh UK.
Just before we dip into the BBQ recipe ideas, we wanted to let you know that The Big Summer BBQ have created free downloadable packs to help you with your fundraising. Find out more and download your free fundraising pack on their website by clicking here.
Our Favourite Booths BBQ Recipes
BBQ Sides
BBQ Fish
BBQ Meat
Vegetarian BBQ
BBQ Dessert
Cocktails