Rainy Day Recipes for Kids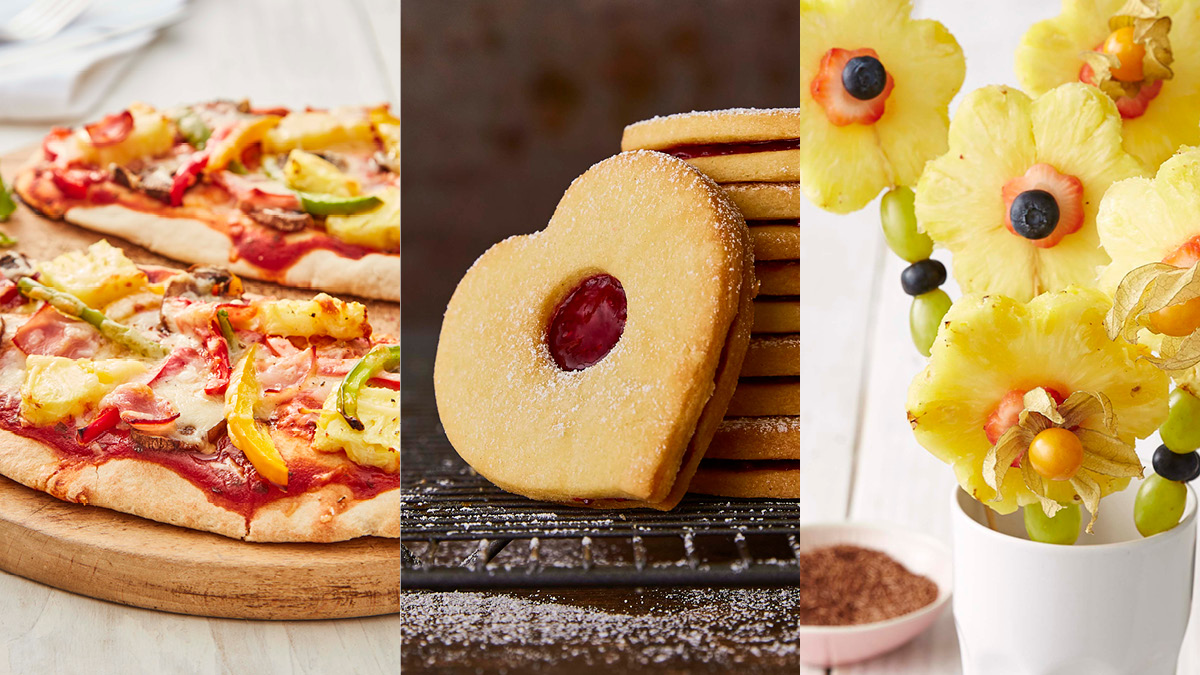 We've brought together a collection of our easy children's recipes, especially designed for little hands to get busy in the kitchen whether it's for today's lunch or for a touch of home baking or even a gift. Perfect for rainy days or an indoor activity! Tap the titles to view the recipes. Scroll to the bottom for our FREE colouring sheets to download.
Cakes & Biscuits

Sweetheart Jammy Love Heart Sandwich Biscuits
Rainbow Chocolate Bundt Cake made with mash!
The Boho Baker's Honey Bunny Bread Rolls
The Boho Baker's Pinwheel Shortbread
The Boho Baker's Bertie Badgers
The Boho Baker's Cornflake Cookies
The Boho Baker's Mini Egg Cookie Pie
Sweet Treats

No Bake Chocolate Tiffin Race Cars
Peanut Butter and Chocolate Powerballs
White Chocolate Easter Egg Decorations
Savoury Fun

Edible Gifts

The Boho Baker's Edible Christmas Decs
Colouring Pages
Download your colouring pages by clicking here. Don't worry if you can't print them out, why not use them as inspiration to draw your own?
Click here to download a colouring page of our Winderemere store designed by Felltarn Friends Booths Colouring Sheet.
Find your nearest store