Rainy Day Recipes for Kids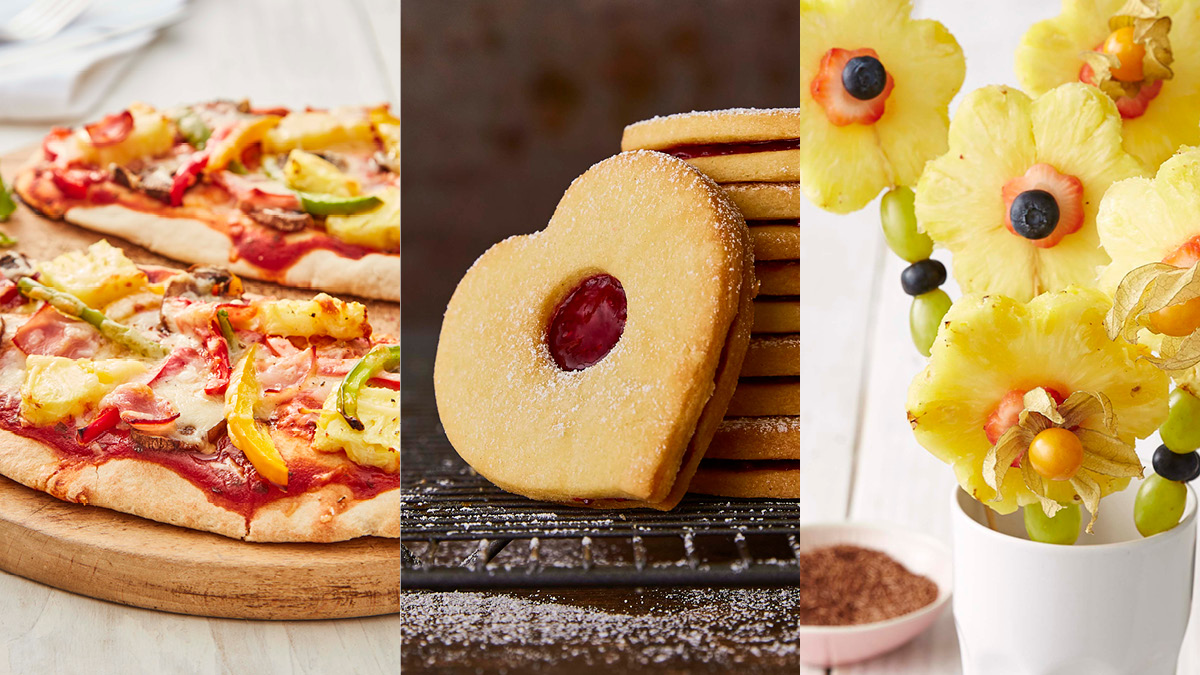 We've brought together a collection of our easy children's recipes, especially designed for little hands to get busy in the kitchen whether it's for today's lunch or for a touch of home baking or even a gift. Perfect for rainy days! Tap the titles to view the recipes.
Cakes & Biscuits
Sweetheart Jammy Love Heart Sandwich Biscuits
Rainbow Chocolate Bundt Cake made with mash!
Sweet Treats
White Chocolate Easter Egg Decorations
Savoury Fun
Edible Gifts
The Boho Baker's Edible Christmas Decs
Find your nearest store